September 1, 2012 - 10:54am
I've always admired immigrants, folks who, for love or opportunity, pull up their roots and start over.  This summer we've been going through what has to be the easiest immigration process possible -- same language, same geographic region, very similar culture, no questions of about citizenship or difficulty finding employment -- and still... it has been a tremendous amount of work.  I can't even imagine how much work it must be when the obstacles are larger or the circumstances less fortunate.  My respect and admiration for anyone who has gone through it has been redoubled.
Now we are here in Vancouver, largely settled in.  As of today my kids and I are on the Provincial health plan.  My wife's papers have been approved too, so she is legitimately residing with us and no longer "visiting."   All has gone as well as one could possible wish for and we are loving it here.
And I'm finally finding a little time to bake.  Well, only once, so far, but it is a start.
Baking in a new kitchen is always a challenge.  As is using a new oven that isn't mine with a glass door.  No more tossing ice cubes in willy nilly and not worrying about the damage I do.  But I brought my baking stone and picked up an aluminum roasting pan to invert over it to create a little steam, so we'll see how it goes.
I spotted this flour blend at the grocery store and decided to give it a try.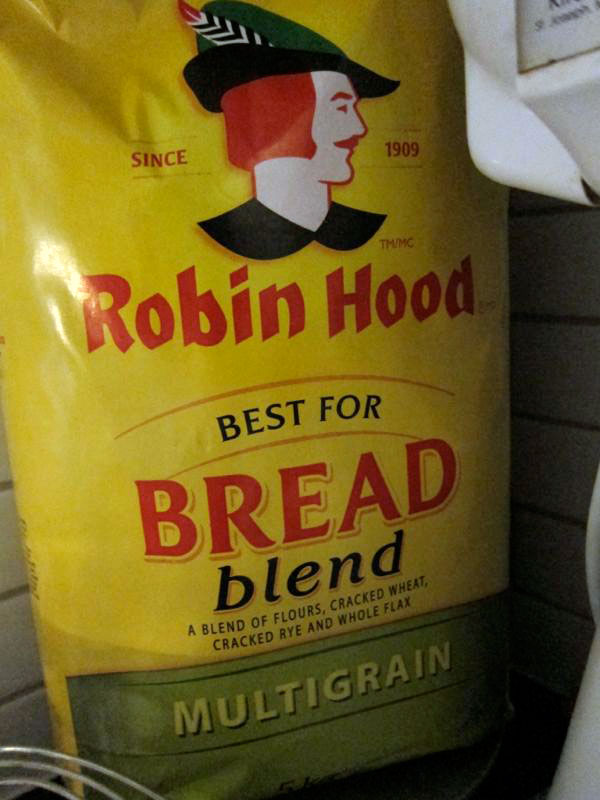 I was extremely imprecise on this one, just trying to get back in the saddle rather take accurate measure.  My formula was roughly:
Poolish
1 cup AP flour
1 pinch instant yeast
1 cup water
I left that out covered on the counter overnight and then mixed it into
2 cups Robin Hood bread blend 
1 cup AP flour
1 cup water
2 teaspoons Kosher salt
1 teaspoon instant yeast
Mixed with my standmixer for 5 minutes, let rise on the counter top for an hour, folded and put in the refrigerator for 6 hours.
About an hour before baking, I removed it from the fridge, divided it, and shaped a couple of loaves.  I rolled them in sesame seeds before placing them on a pan since I forgot to pick up parchment paper and the last thing I wanted was to have them stick to the pan and ruin everything.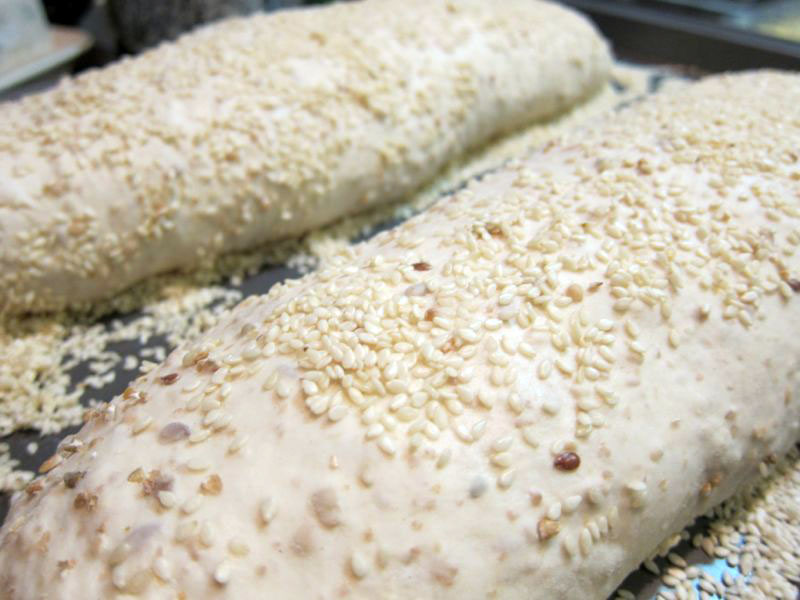 They rose for about an hour, then were baked at 465 for 10 minutes with the aluminum cover, then 425 for another 15 minutes after I removed the lid.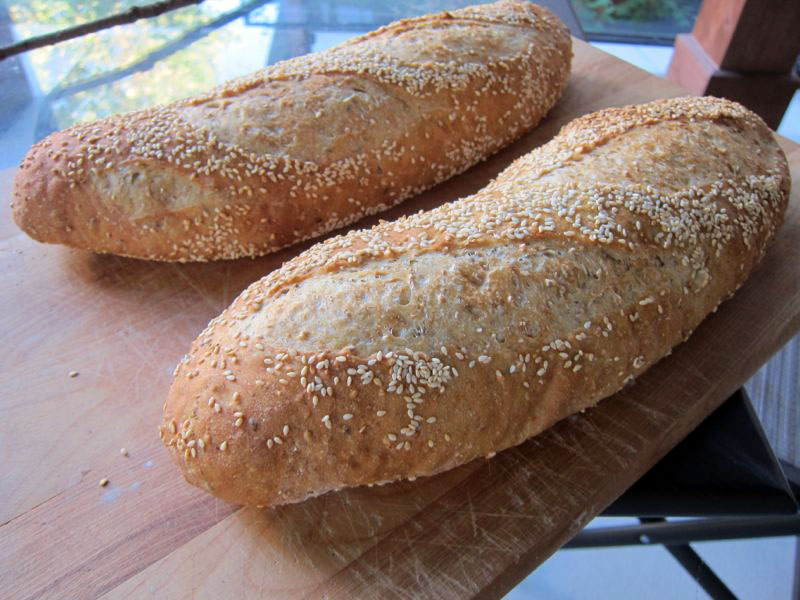 I can't say they were the best loaves I've ever made, but I certain consider them a success and a great starting point!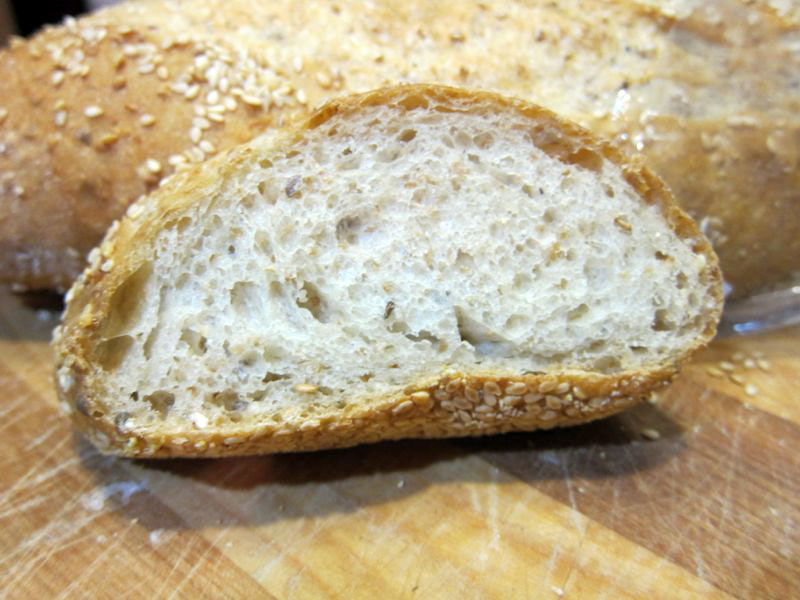 -Floyd