WFO baking, bargain shipment on Antimo Caputo tipo 00 flour, vacation, new cute family member!
I've been back from a week's vacation in lovely cool Aspen and just getting things caught up.
The day before I left.  I got a sudden urge to bake in my wfo.  I don't know what brings on these urges, I'm sure there is some disfunctional reason, maybe fear of not being able to bake for a whole long week.
I did manage some soda bread, upon request.  First baking I've done at such a high altitude.  A few minor adjustments and other than not turning the heat up a little higher on the oven, which I found out later about, it turned out wonderful and everyone was pleased.  Sylvia's 'mom's' Irish Soda Bread is one of my most family requested breakfast breads.
I order my Italian Antimo Caputo Tipo '00' flour from 'Taylor's Market' on Amazon.com.  I just love it..the flour and the Market.  They ship me 10 small bags for $37.95 plus $7.25 shp.   The price is market fair and the shipping is well worth my time and gas money and it's delivered to my door...I love it.
I baked and roasted chicken.  
As the oven fired up, good and hot I roasted a chicken, one of my favorite things to do.  A lovely little organic chicken flavored with organic lemon, lemon juice,  fresh rosemary, garlic, O.Oil, salt and pepper.
Mike say's this is my very tastiest pizza crust and his favorite.  It's very thin, super crispy, flavor like no other flour and does bake up best in a very hot wfo...I like about 750+F and 500+F floor, seems to work best in my wfo.
I made 4 pizza balls and stretched them out to make nice sized Margherita pizza's.
This flour is very extensible and makes stretching the dough thinly a pleasure.
This is a pretty standard recipe for the Pizza Margherita Dough comes from the 'Forno Bravo.com'. you can add a little more hydration depending on your on personal preference.
500g Tipo '00' Italian Flour
325g Water   65% hydration
10g salt
3g ADY   I used IADY and reduced a little for overnight fermentation
Stand Mixer, add all ingredients, mix slowly for 2 minutes, faster 5 minutes, slow 2 minutes.  
I use my own judgement hand or machine mixing to get a good gluten formation to shape the dough balls.
Form into 3 dough balls - I made 4 and stretched the dough thinly to make 10 to 12 inch pizza's.
Refrigerated overnight and warmed up the 4 dough balls 2 hours before shaping and baking.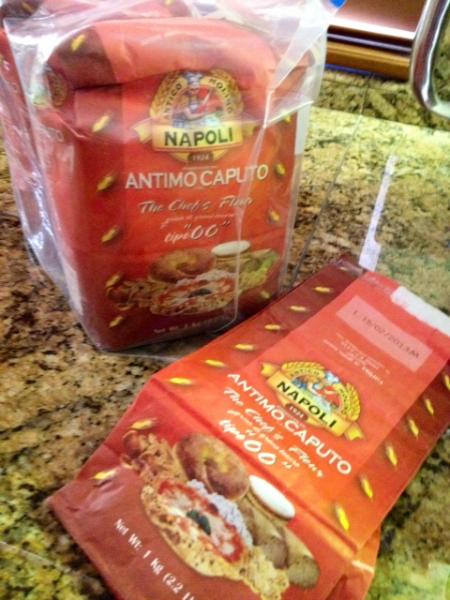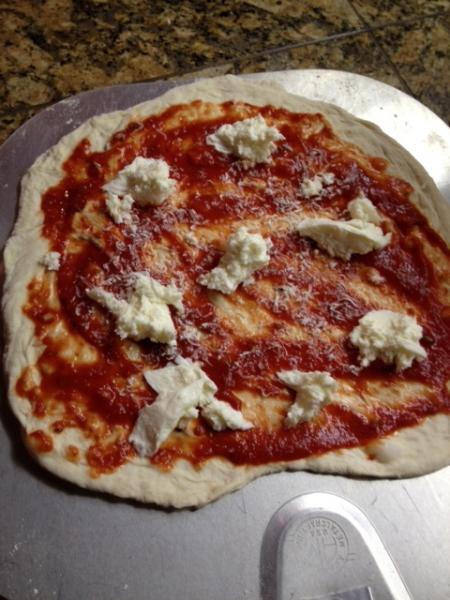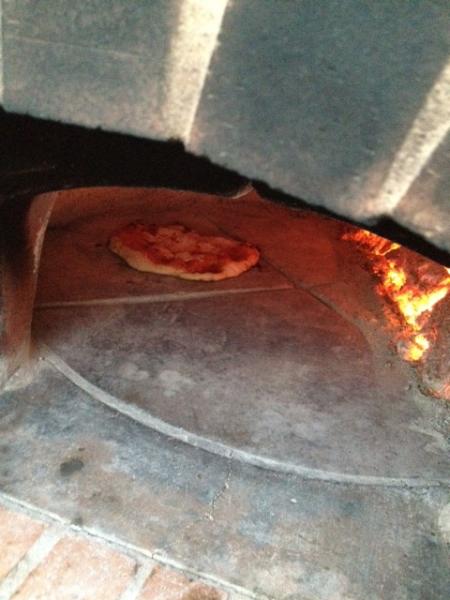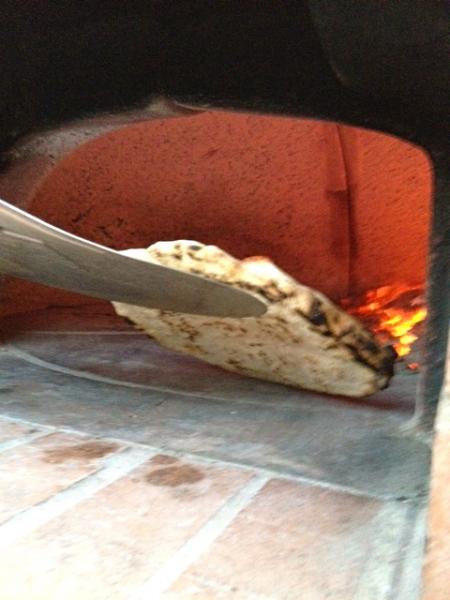 Organic Lemon Rosemary Chicken and Pizza Margherita with EVOO and garden basil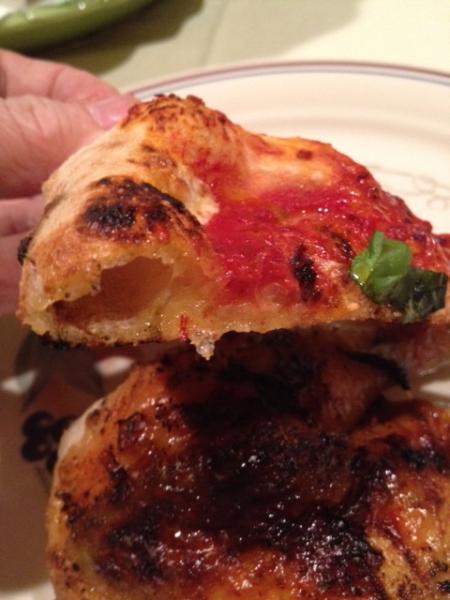 Pizza Margherita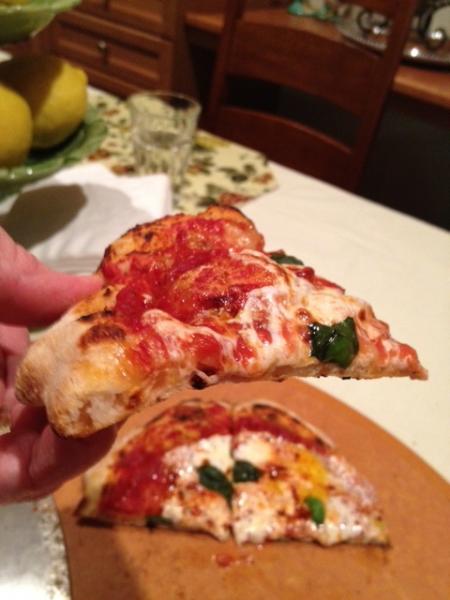 This is my Sourdough Semolina Country Bread I posted on my blog earlier and also made some rolls with same formula.  Sorry no crumb shot.  This was bread to leave home in the freezer.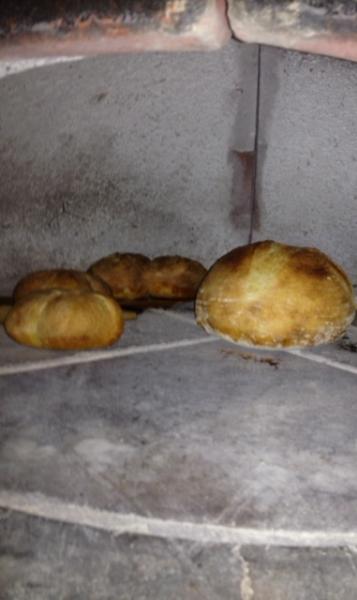 Only single shot..sorry not very good!
Aspen site seeing at over 11,000ft.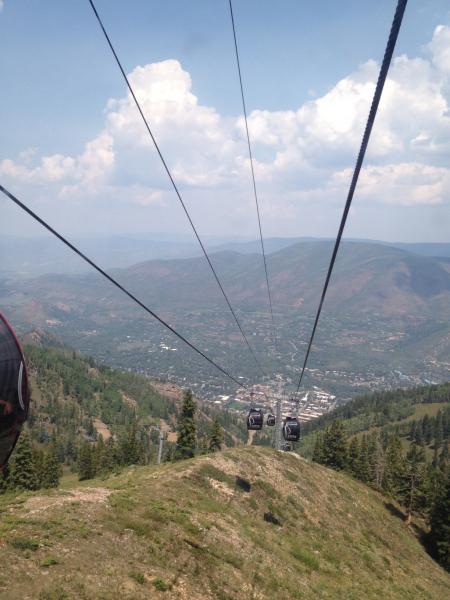 Bottoms up!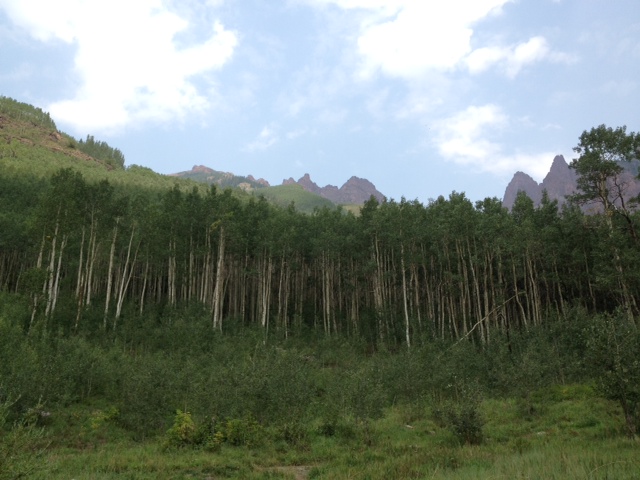 OMG I almost forgot..our traveling companion and new addition to the family.. A mini Pom her name is 'Lolly Pop' and the adored little hamster 'Fluff'.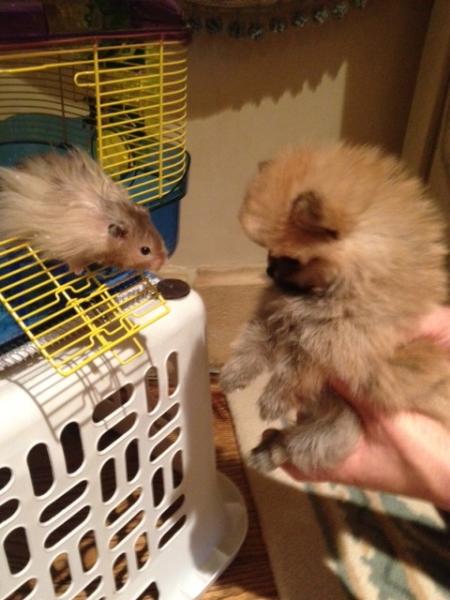 Fluff and Lolly.  Lolly is nearly 3 mos.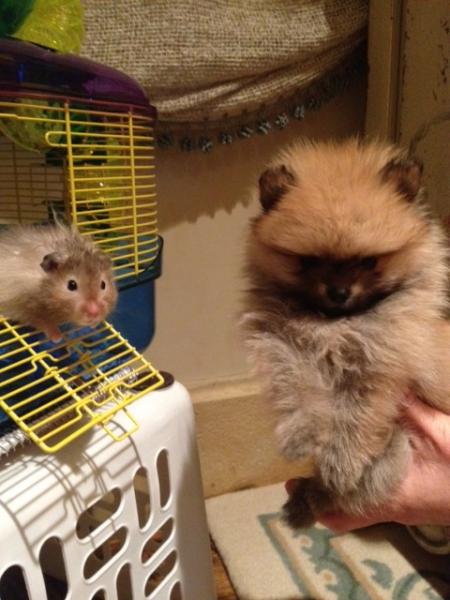 Sylvia