August 18, 2012 - 10:54pm
Hamelman's "Pain au Levain with Whole Wheat Flour"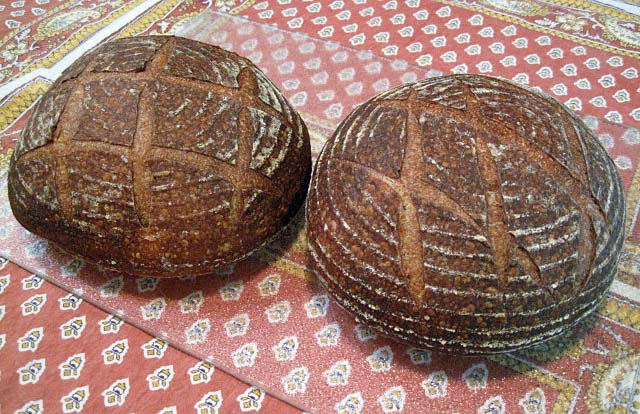 Many TFL baker's have blogged on this bread, and for good reason. It is delicious. I haven't made it since last October. Today, I made three 568 g boules. I started with a liquid starter which I converted to a firm starter and fed twice before mixing the final dough. The formed loaves were cold retarded for about 16 hours then proofed at 85 dF for 2 1/2 hours before baking.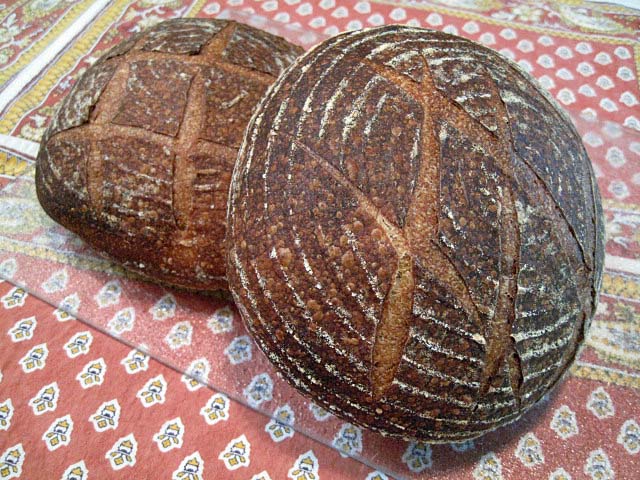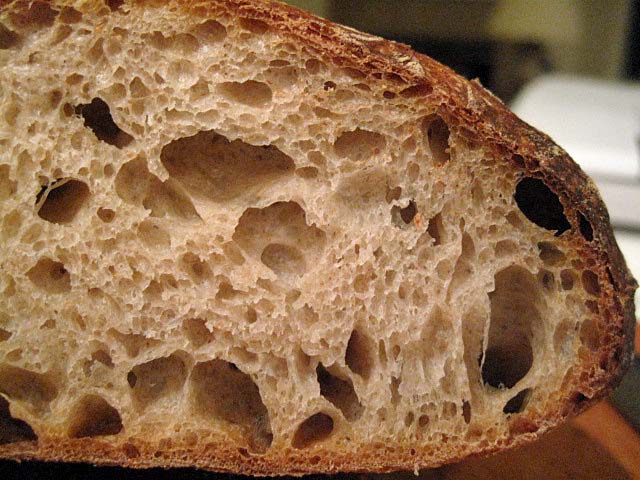 I have been making Hamelman's Pain au Levain frequently for many months and enjoying it a lot. This week, I just felt like something with more of a whole grain flavor and recalled this bread. Looking back at my earlier blog, today's bake was significantly better when tasted after a couple hours' cooling. There was none of what I had described as a "grassy" flavor. This bread was simply delicious with a sweet, nutty, crunchy crust and a  chewy crumb with a nice wheaty, mildly sour flavor. 
I'm going to stick with this one ... except I do want to try the mixed levain version again.
David