I don't know why I sometimes push myself to the extremes, but I can't resist having excess ripe sourdough, without putting it to good use. I have adopted a lazy method of feeding my starters prior to my weekend baking, and building it to a leaven similar to the ones used in Hamelman's Bread. No planning involved as to which bread I'll bake, and I often end up with an excess leaven when I decide to change my recipe at the last moment.
As a result, I had a 2.48 times more Rye Sourdough than my recipe called for, and the final dough mass was 4.22 KG! Why did I fail to notice that I'm actually doubling the recipe? Again, the thought of an excess ripe Sourdough distracted me.
The recipe is a 17% Whole Rye flour, and 8% Whole wheat, taken from TFL member Hansjoakim. The recipe has become quite popular with my wife, and makes a very versatile bread.
Mixing is a nightmare here, as i had to manually mix the ingredients to a 75% hydration wet dough. My back didn't thank me for that :) However, once the dough rested for 1/2 hour autolyze, and subsequent stretch and fold regime, i was content to the fruits of my labor. I have never mixed or baked such amount of dough before, and the size did pose challenges, although i did eventually manage it.
I preheated the oven for 1.5 hours with two stones on two different racks, and loaded two loaves on each rack. During the oven spring, the loaves were cramped in space, and were seen edging beyond the stone surface towards the oven window. All was well, in the end.
I will not bake such dough quantity at once, nor would i recommend it to anyone.
The Ripe Sourdough: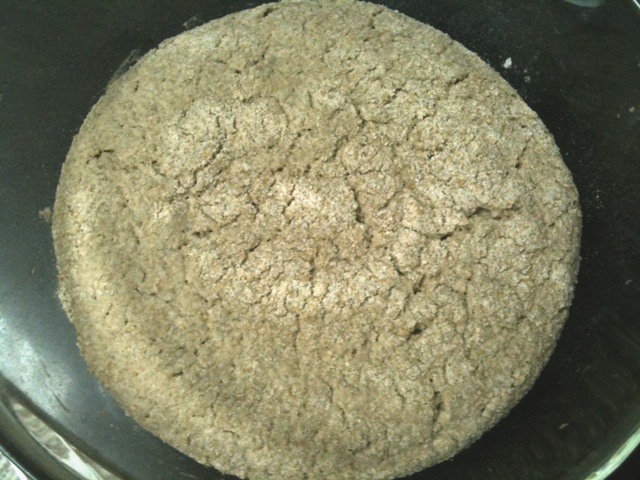 1 Kg loaf, each: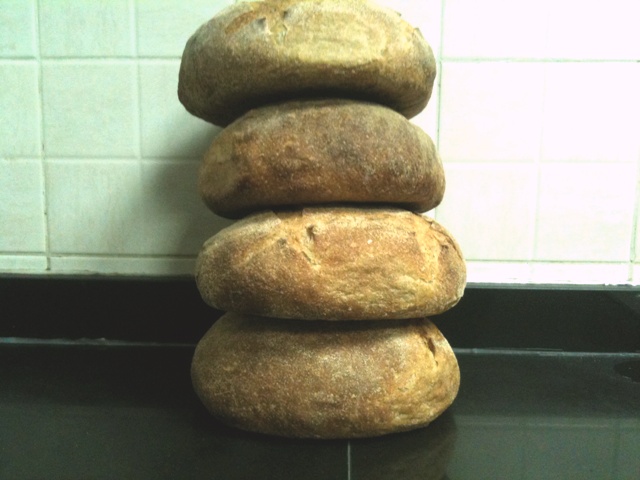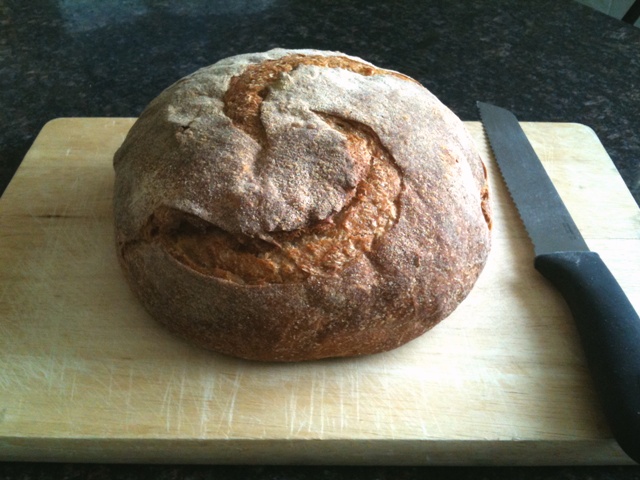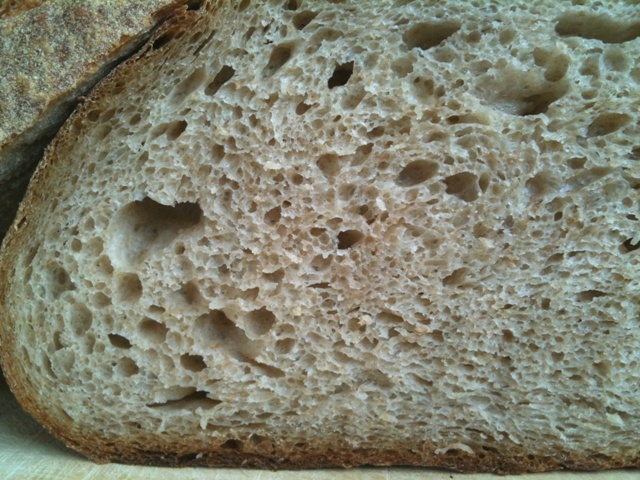 Next day, three loaves were sliced and frozen, and the third was given away.
The flavor, crust, chewiness, all were consistent with what i'm used to. A very good daily bread that is good with almost everything.
Khalid