August 13, 2012 - 12:01am
What has happened here? 
I followed the recipe for a sourdough loaf from River Cottage after seeing it referred to on a Fresh Loaf forum. I used my own sourdough starter. River Cottage said to keep the dough as wet as possible to improve the bread. So both loaves below used the same recipe, the loaf on the right was moister and didn't keep its shape when it came out of my makeshift proving basket, while the loaf on the right was firmer and came out of the basket beautifully. What has gone on here? Why does the structure/crumb(?) look so much different? 
I'm trying to learn and so am keen to understand what is going on. :)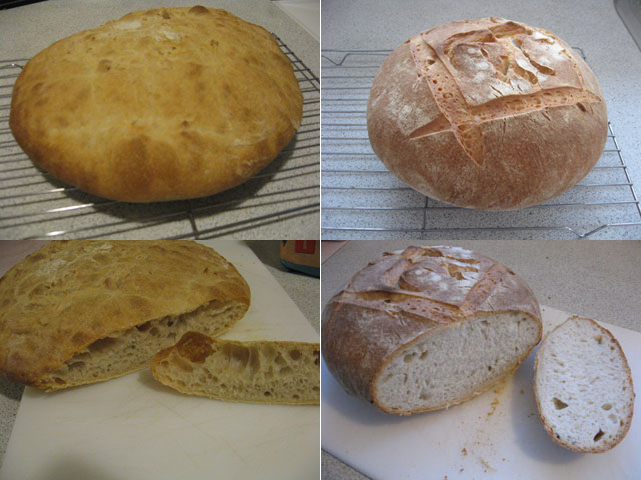 Thanks
wannabbaker :)