What is wrong with this bread??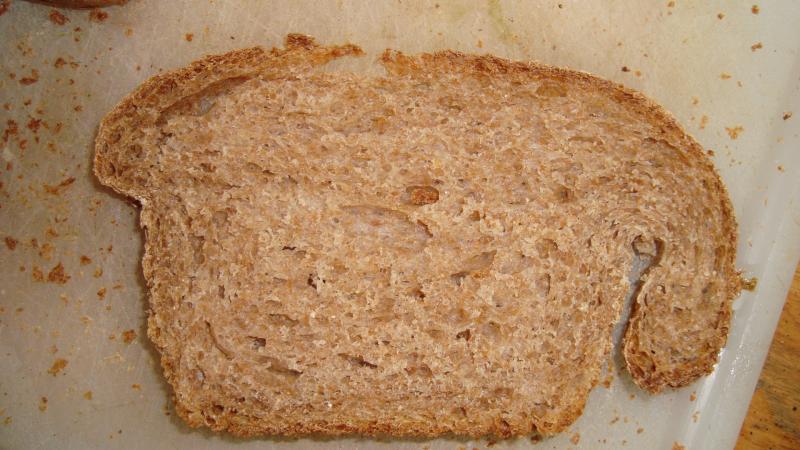 I have been baking since the start of 2012 and using exclusively SD starters for the last 2 months. I have been primarily sticking to Tartine's book, having great success with their Country Loaf and good progress on the Whole Wheat Country Loaf.  This photo is of the first loaf of bread I made without following a specific recipe. I knew I wanted to make a 100% whole wheat sourdough sandwich loaf, so I found a recipe from this site and improvised significantly because a large part of its instructions didn't make sense.
 ANYway, I am not satisfied with this loaf and am looking for some feedback from people. What is with the little flap on the right side of the bread? When I proofed the bread, instead of rising right out of the loaf pan, it rose up some the poured over. Does this mean the dough was too wet? Not developed enough? Over proofed? It proofed for around 3.5 hrs at 78degrees so I really doubt this is the problem.Also, there is not a uniform 'sandwich style' crumb. Is this because I did not press enough air out of the dough?
Looking for as much feedback as possible. You guys are my resource to learn from!