Combination of Karin's Spelt Walnut bread and Breadtopia's Spelt SD
I love Karin's Spelt Walnut bread which I have made already several times. Since the hot weather in NC supports my SD baking and I 'm all gang ho on it, I tried this combination:
I used Karins soaker with spelt chops, spelt flour and buttermilk and used instead of the biga my starter. I reduced the flour in Eric's recipe by the amount which is in the soaker as well as the water. Since I did not know how it would work I omitted the Walnuts: I didn't want to waste those but then regretted it> Walnuts pair so beautyfully with Spelt. I handled the dough according to Eric's recipe and baked the bread in the clay pot. Here the result: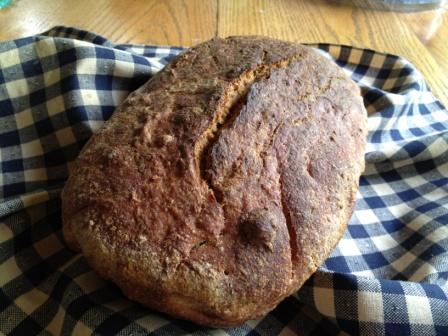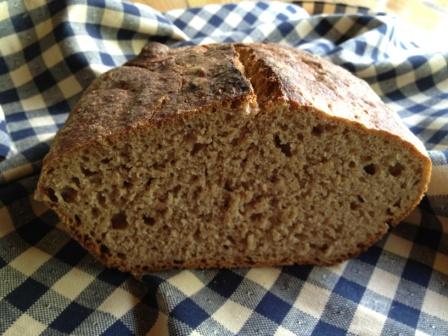 The bread tasts great, as I mentioned I miss the Walnuts. I think the taste is somewhat stronger than Karin's. One day I will bake both and compare.