a good day in the kitchen - its just a bit hot
on Thursday we are off to see friends after a hospital appointment -
we are having curry - my contribution is to bring flat bread.
i decied on some garlic and coriander and some plain breads.
i used my Focaccia recipe thinking i would mix it and role it out thin and not prove the dough at all.
as i have said before i use my bread machine to mix and knead dough.
the recipes is:
Ingredients
225ml lukewarm water
2 tablespoons olive oil
1/2 teaspoon salt
1 teaspoon of garlic, chopped
1 teaspoon of coriander leaf (finely chopped)
400g strong white bread flour
12g of live yeast

Method
into the bread pan load the following - first the water, then 2 tablespoons olive oil, salt, garlic, coriander, flour and finally the yeast.
i the Select Dough cycle - after 20 minutes of mixing and kneading i remove the dough from the bread machine.
Roll the dough and cut into two equal balls and flour them.
heat oven to 200 C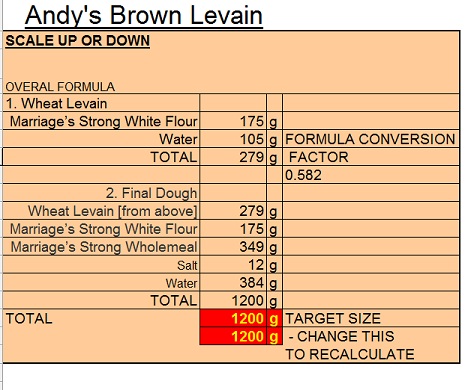 i rolled one ball out to a disc of 28cm - preheated the oven to 200C and baked this on the loose base of a round baking tin for 15 minutes - removed it from the oven and turned it over to bake for another 5 minutes. the other ball i divided in half and rolled each piece out to a disc of 23cm - again baked baked this on the loose base of a round baking tin. these also had 15 minutes on one side - then flipped and baked for a further 5 minutes.
the loaf on the left is a sourdough - this gives some scale.
well i have to say i was very pleased with the results - i had to try one with some soup for my supper - very nice.
 happy baking - the Baking Bear