ITJB Round 2 Week 13 - Wonder Cake pg. 194 July 21 - July 28, 2012
We 3 Sisters ended this semester's baking today; and we can't wait to see what is in store for us after the summer break. Looking forward to the choices and the opportunities to learn new techniques.  Some of the fun of baking on the same day, together, but miles apart is the individuality that shows through in our finished product. Sometimes there are pictures in the cookbook that guide us to a more uniform finish and sometimes not.  Even when we are guided to a certain look we put our own personal signature on our result.  We have no tragic, or hilarious stories of our ovens catching fire this week... so week "13" had no superstitious visits from any evil kitchen fairies or anything.  It was a pretty, aromatic, and delicious looking outcome.  Here are the pictures to show how different three sisters can be and the wide range of "talent" present. LOL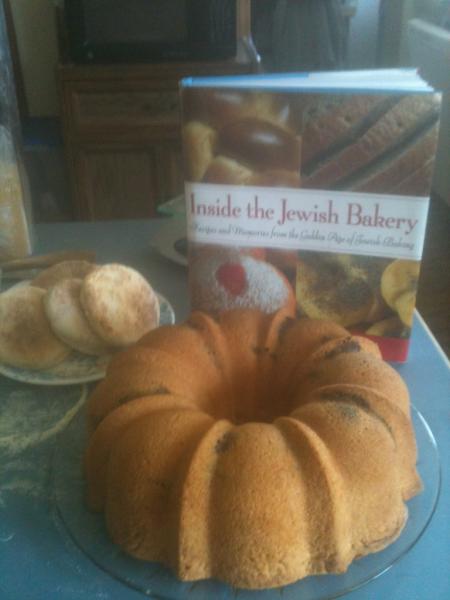 This is Barb's cake, bundt pan, and sans icing
This will make the cake much more suited to her hubby's blood sugar goals.... Very pretty and you can see the chocolate peeking through in places.
Next up is Helen's Masterpiece... Wow, I am sure she is glad she has her daughters and grandchildren to spread the joy with this one! It looks so very good and gooey (remember gooey is a good thing!)... lovely.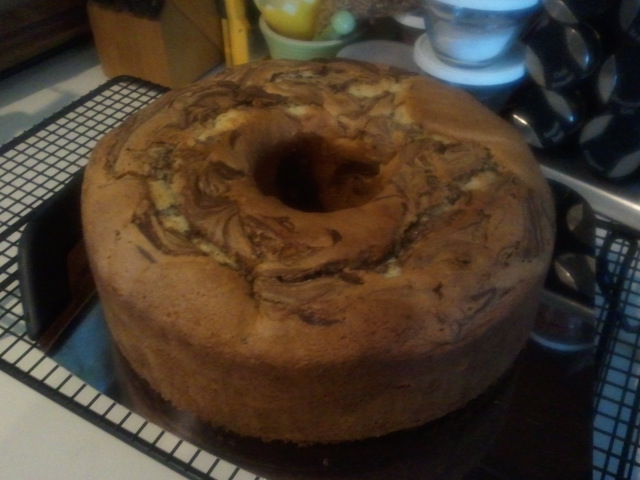 and then
she did this...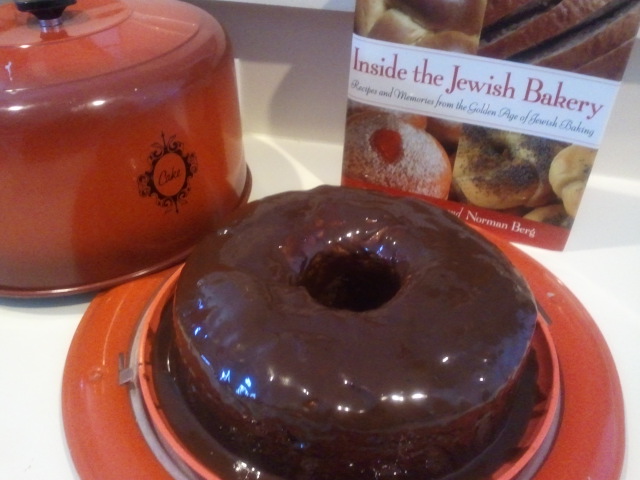 Ahhh.... man o man, it ended up being this...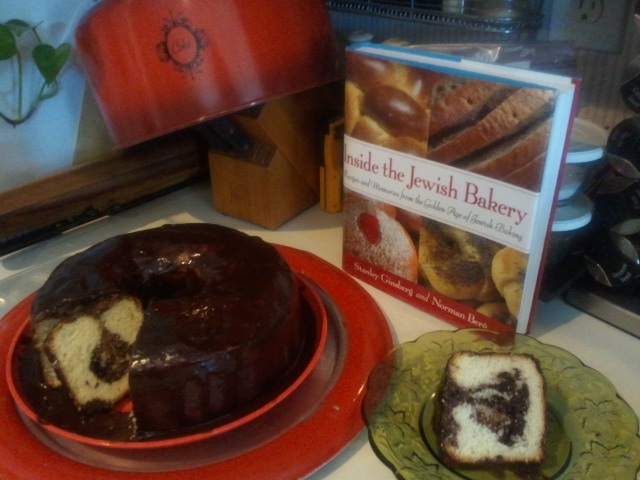 Now that looks like it could be a Yiddish Tradition that is hard to find! Just like the book says. YUM.
I went with an un-iced cake, but put chocolate chips between the layers to melt and hold them together.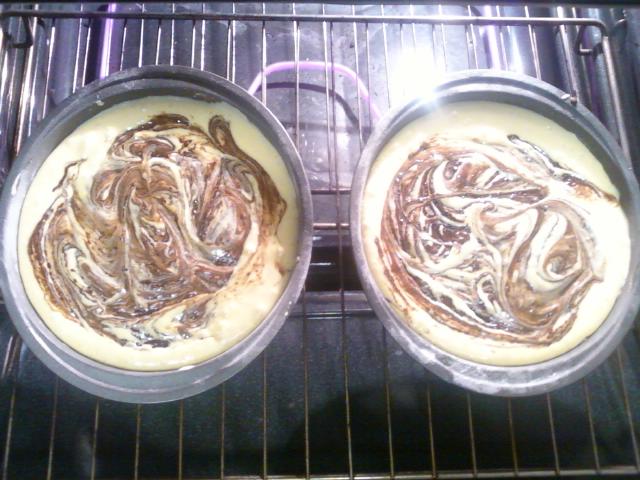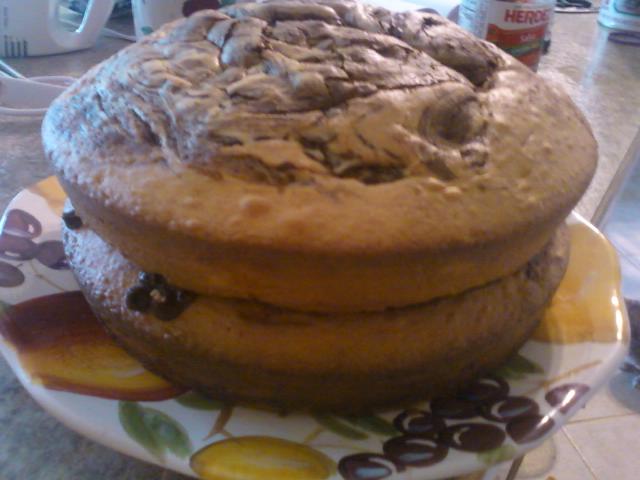 and ended up with this, great almond chococlate taste!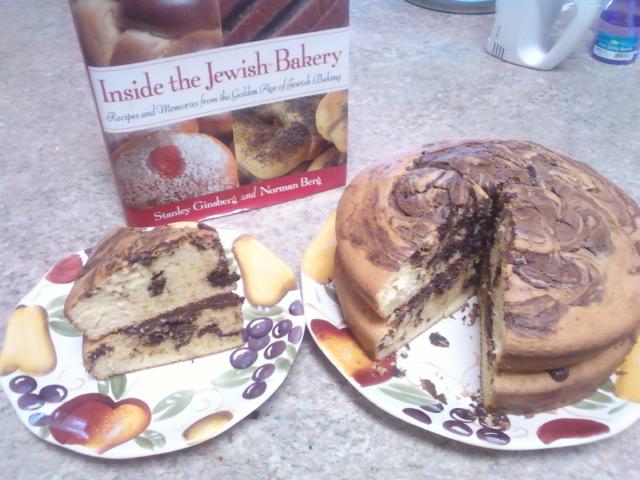 I am thinking since I was so diligent in leaving off the icing... it would set nicely on the place with a scoup of chocolate or vanilla ICE CREAM! Yeah!!! That would be awesome!  
Rounds One and Two of the Inside the Jewish Bakery Cookbook Challenge have been completed by the "We 3 sisters" ... we will be bumping heads during the break with other bakers, and writers, and looking forward to getting back to Stan and Norm for Round 3 in the Fall.
Happy Baking, and washing up!
Barbra, Helen, and Diane