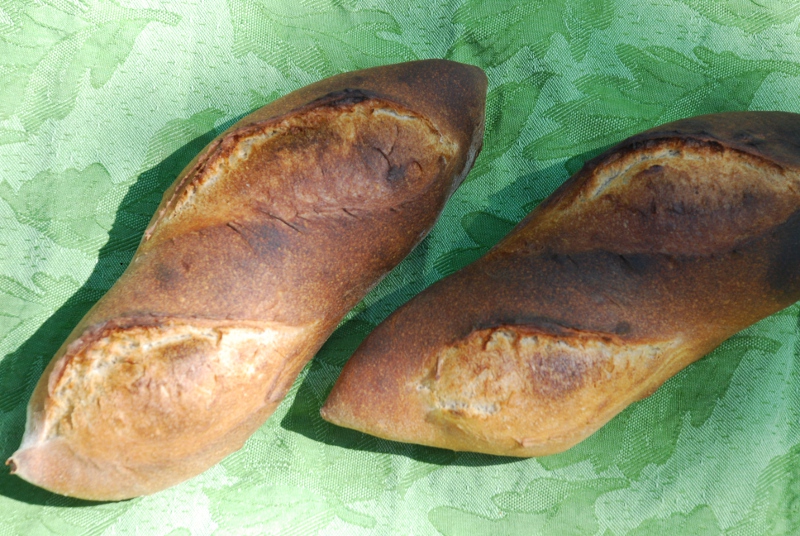 Learning to make bread is full of milestones - some large, some small.   For the last few months I have been trying to get pointy ends on my batards.    This seemingly modest goal has eluded me.   No matter what they looked like after shaping, by the end of proofing it was back to rounded ends.   Gradually though, I've been adjusting my shaping, and today - drumroll please - pointy ends!    This is solely an aesthetic pursuit, with no impact whatsoever on the taste of the bread except, I suppose,  for the end pieces themselves which have a nice crunch to them.   
The bread itself (apart from the ends) is a 23% medium rye sourdough, 65% hydration, baked in my WFO.    I changed my process today by placing a pan with water and a soaked towel into the oven just before loading the loaves.  
It made a tasty afternoon snack with just the smallest possible pat of butter.