We are back home (as of last weekend) from a week with 18 Snyder family relatives in Ft Bragg, a few days in Prague and 4 days  with 62 of Susan's family members, coming from 7 countries, in Warsaw, Poland.
At Glenn's Ft Bragg house, we had Glenn's home-made pastrami on my sour rye breads and many more yummy breads from Glenn's and my ovens. And Glenn's pastries, which were delicious. In Warsaw, we were so involved with socializing and with events the reunion organizers had scheduled, there was no time to explore bakeries. However, the fresh-baked bread assortment for breakfast at the Warsaw Marriott was almost "worth a journey." There were both French-style breads and pastries and Eastern European-style multi-grain and whole grain breads. Every one I tried was excellent. 
Back home, I refreshed my stock starter last weekend, revved it up Thursday evening and baked a couple loaves of San Francisco-style Sourdough yesterday. It was good.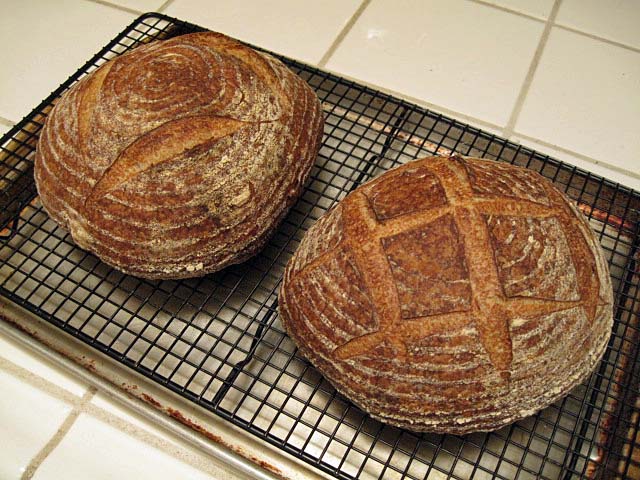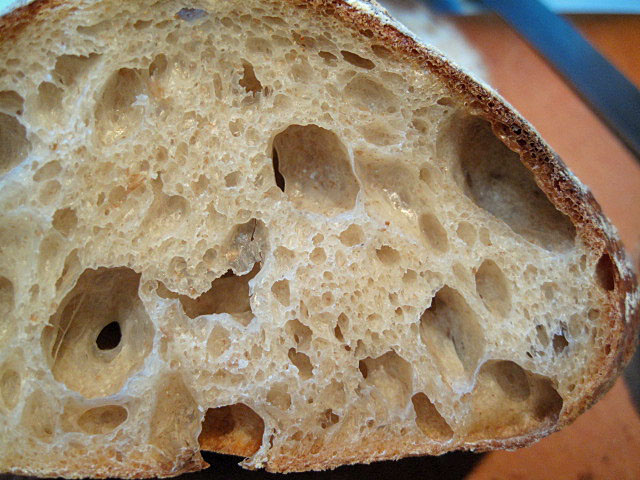 David