Hamelman's 70% wholerye bread with rye flakes soaker
You can read the whole story and see more pictures at:
http://www.savesourdough.com/70-rye-with-soaker/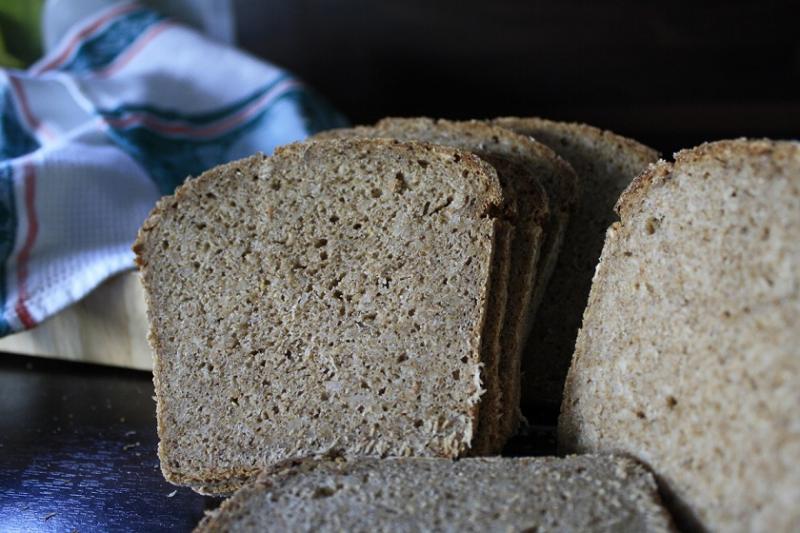 It's the first time I've tried to bake a "full" wholegrain bread using more than half (whole)rye. I've basically followed the recipe from Mr. Hamelman's excellent BREAD book but was unable to find any chopped rye of rye grains in my area. I bought rye flakes instead. The problem with that is the equal amount water/flakes does not completely match (flakes are bigger and not completely submerged into the hot water). 
The sourdough and soaker was prepared and left at the kitchen table for 15 hours. 
I think I didn't let it proof long enough (1 hour at 30°C, trying to maintain that temperature in the microwave with some preheating). It did rise a bit in the pullman tin but not much. The result is an extremely dense bread (sliced after 24 hours being wrapped in a towel) - a thin slice weighs 40gr! 
I'd love some feedback from all experts as I think a lot of things could be better. The dough was very dense and sticky (as it should be, I think) but others who baked using this recipe found it to be more like a batter and they "poured" it into the pan. I could shape it into a brick but that's it, and threw it in there. 
There are tiny holes in the bread and the smell and taste is great, tangy and sour just like I love it. I used a stiff rye starter (which I created 1.5weeks before baking, based on my 3 month old 100% hydratation white wheat starter. I know it's not the same thing as creating a rye starter from scratch but hey does it matter that much?)
Thanks for reading!