Thing 1 and Thing 2 have given birth to two reasonably successful loaves of bread. I used Rose Beranbaum's 2 day basic sourdough recipe from TBB. I made one loaf with each of the starters. The doughs were made from:
150 g. 50% starter
150 g. water
180 g. bread flour (my first experience with bread flour)

6 g. salt

Her recipe calls for mixing all ingredients, kneading for 5 minutes and then autolyzing for 20 min. After this, 5 more minutes of kneading and then a 1 hour rise. Following the first rise, the dough is folded twice and allowed to rise for another 4 hours. Then the loaves are shaped, put in a bowl lined with a floured towel and given a final 4 hour rise. I floured the towels with both AP flour and corn starch. I had a lot of flour left on Thing 2, so I think I used too much.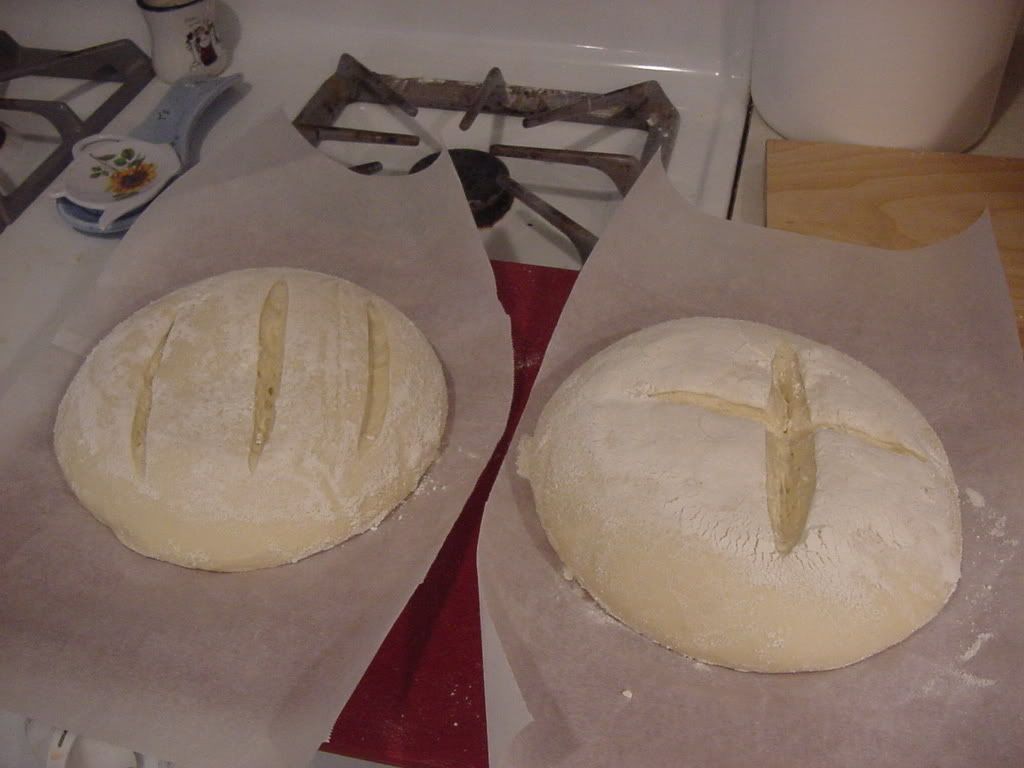 Dough slashed and ready for baking. Thing 2 is on the left, Thing 1 on the right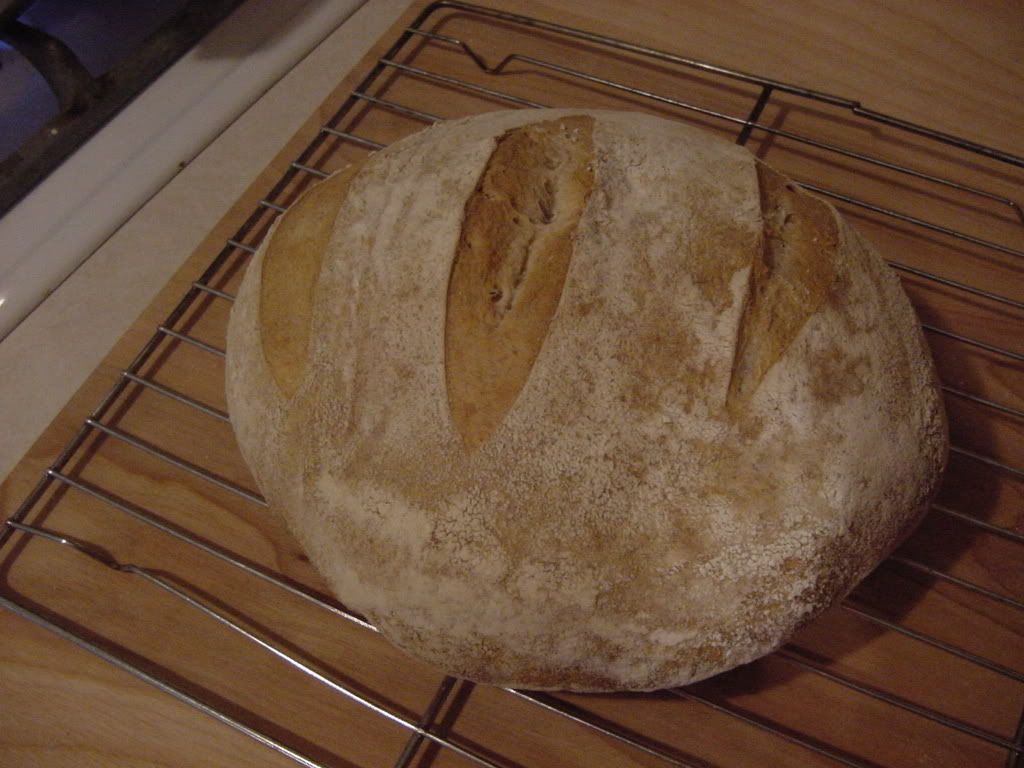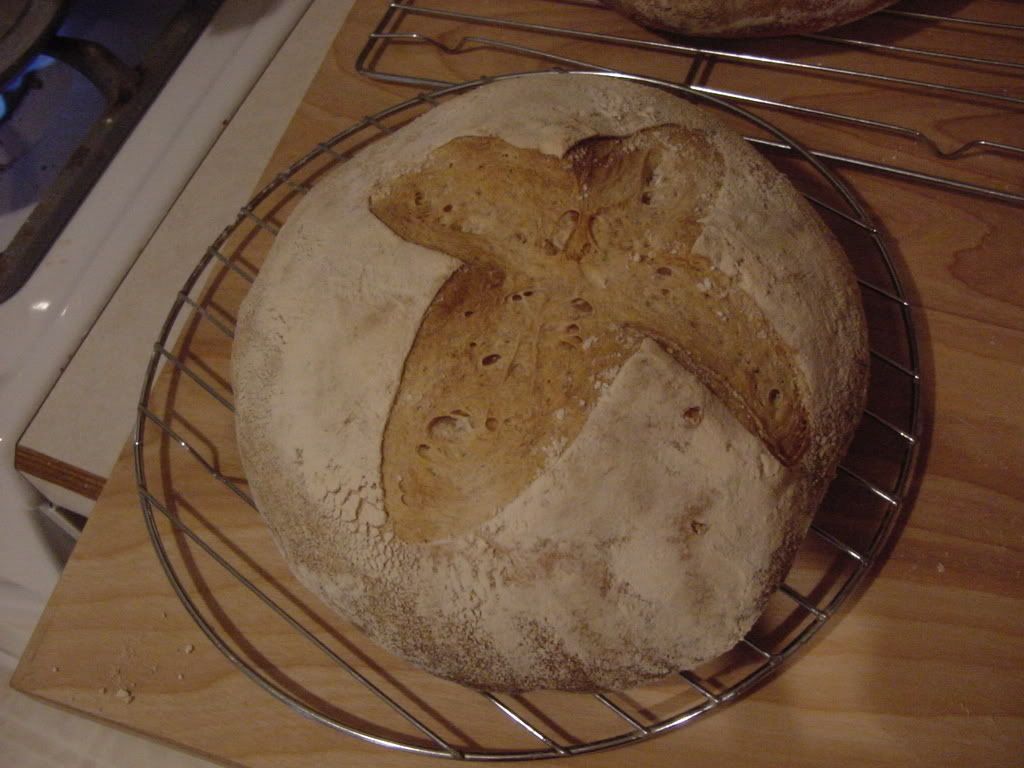 Thing 2 and Thing 1 after baking
Each of the loaves weighed just under 1 pound.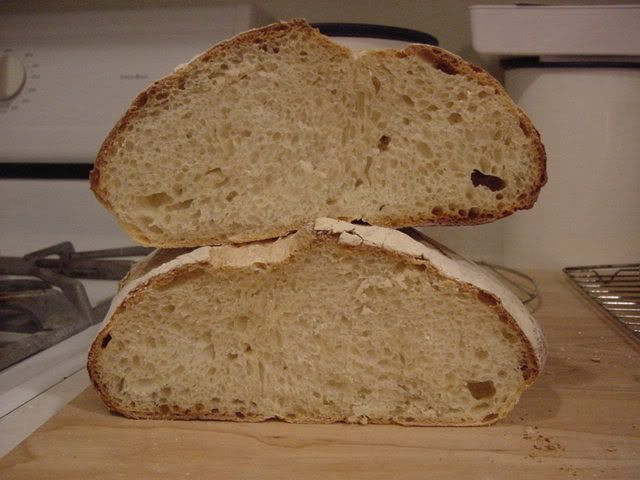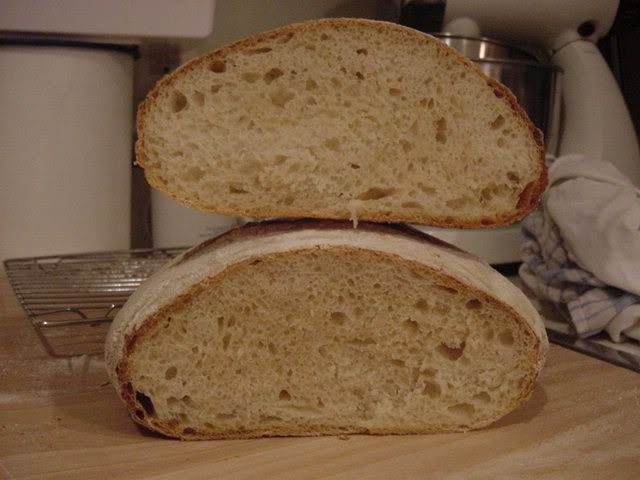 Thing 1 Crumb                                                                                Thing 2 Crumb
The crumb looked pretty good to me, considering that I was using 2 new starters and bread flour for the first time. The tase was still pretty mild, but I expected that since the starters are young and I didn't do a long, cool rise. I tried to taste a difference in the flavor between the 2, but couldn't. The rest of the family devoured both loaves in about 45 minutes!

The biggest difference I noted was that Thing 1, the indoor starter did perform a bit larger and faster than Thing 2. It will be interesting to see if that trend continues over time. Now I just have to figure out how to justify keeping 2 more jars of starter.......