Hello everyone, it's been a while since I have posted here. I saw many questions here about dough mixers, some of them unanswered. So when I was presented with the same challenge, I decided to post my experience, in case anyone finds it helpful.
I bake occasionally, mostly sourdough, white and wheat and also some mixed grain. Up until this point, I have been doing kneading by hand, but it was getting a bit too much for my thrice repaired shoulder. So when my birthday came around, I requested a mixer. At first, I was considering something semi professional, such as  Hobart, but the price was high (cheapest $2200) and the mixer as well was equally big. Too big and heavy for my counters. So I ended up looking at a Bosch Universal or a Kitchenaid (several models).
Bosch looked good, but was not sold locally, was only available through Amazon and a couple of other on l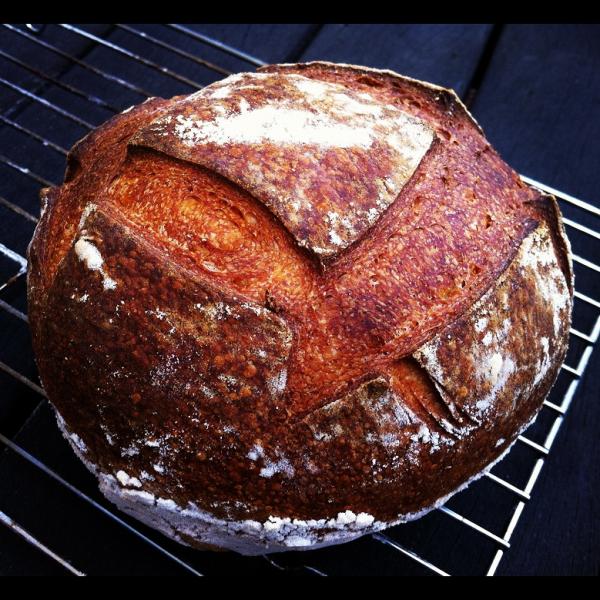 ine retailers. I would like to see the thing and touch it before I buy, generally speaking. Then I was left with Kitchenaid.
When it came to Kitchenaid, I have seen many conflicting reviews, many of them from up to 5 years ago. I did not want something weak or tilt head (or whatever it's called), so that eliminated the artisan series and left me with the "professional" ones. Williams and Sonoma had a great 7 qt one with 1.3 HP  (peak performance) motor or the one at Costco, which is a 6qt and 1HP motor.  The price difference was fairly big between the two, but the features and specs not. That means I went to Costco and brought home a new, shiny 6qt "6000 HD". 
I do have to say that I like this mixer very much, albeit used it only 5-6 times so far. I have made 2-3 loaves at one time and it appears to handle the dough very well, without straining or overheating. The bowl does seem to wiggle a little bit with bigger load, but it's not bothersome at all. I also have been getting more consistent (better) results with this Kitchenaid than with kneading by hand.
Here are some videos of the mixer in action and a picture of the latest sourdough I made. :)