Yes, I am oven they are golden, smooth, crusty and well formed.  But after they rest on the cooling racks for 10 to 15 minutes, they break out into a sort of acne.  The top crust forms hundreds of little polyps that pock mark the crust.  I do not know why this happens.

Here are the pix.  The first is fresh out of the oven.  The second is the disfigured loaves after cooling for a while.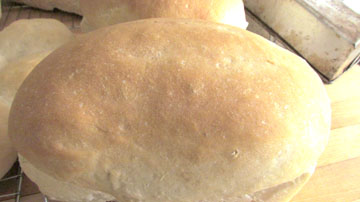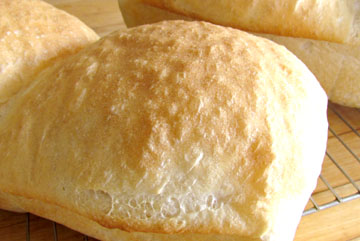 As you can see, the change is significant.  The taste remains good.
My recipe is pretty normal --- about 12 -13 cups of flour, around 5 - 6 cups of liquids, autolysed, kneaded half way then slap and folded --- three times --- allowed to rise completely --- baked at 420 for 5 minutes and then at 350 for 9 or 10 minutes more.
I would appreciate all responses. I am at a loss.
Thanks in advance.
ao