Last week, I have been milling my Turkish wheat berries (don't quite know the type-probably ordinary winter wheat, but definitely not red) using my trusty Hawos easy mill, and noticed that during the first phase of my intermediary milling (coarse), I found tiny bran particles along with the middlings . I decided to try a labor intensive method of separating the bran from the other particles. Bran weighs less than the coarse endosperm particles, so I used a hair drier to blow air through the coarse mixture while stirring it. ½ hour later, this method left me with copious amounts of bran scattered on my laps and on the floor and the endosperm particles with some bran intact remained in the bowl. I know.. I must be crazy, but I was testing a reliable way to remove bran from equally sized endosperm particles, and that surely isn't practical. I milled the remainder mixture into fine flour, sifted it with a fine mesh sieve, and obtained really fluffy yellowish flour, with tiny specs of powdered bran. I declared it: Mebake's high extraction flour. It was very soft and fine textured, and had a beautiful wheaty aroma. I didn't know the extraction %, but assumed that it belongs to the league of artisanal flours. My wife made some chocolate cookies with this flour and the result was the best cookies I've ever made at home: Crunchy, delicate, and full of flavor. I wish I had a 50 kg sack of this stuff. I decided to put the flour to test, and bake genuine artisanal bread with it: Miche a callier, from Hamelman's BREAD. I stuck to the recipe and the procedures, although the stiff levain did ripe in less than 8 hours. The dough received 3 stretches and folds at 40 minute intervals. I noticed some tears during S&F, and I would attribute it to the flour being green (freshly milled), and the milling heat. Here it is: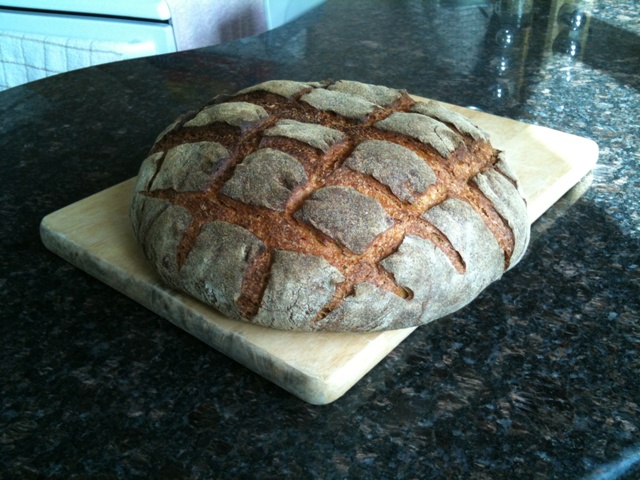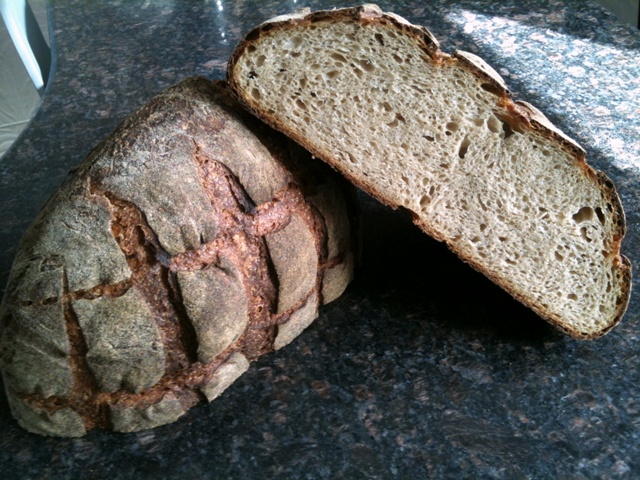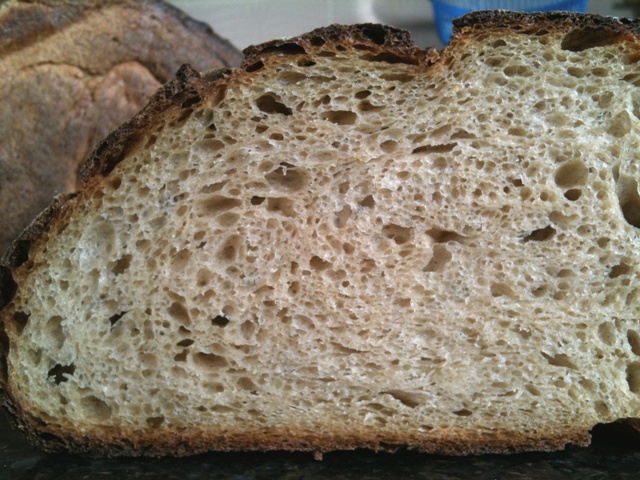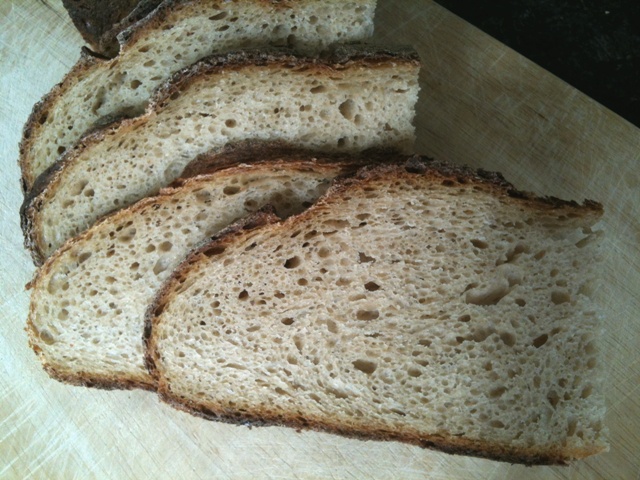 The flavor at 12 hours is wheaty / nutty and very aromatic. The crust was crunchy / chewy, and the crumb soft and creamy, but not as moist as i guessed it would be. 
The flour
The flour, although difficult to obtain using my method, was worth it.