Panettone - A test of will - A new path
Those who know me understand that Panettone is my thing! I have baked this wonderful bread-like cake countless times and I have pretty much dedicated myself to the art that is making Panettone. The technical ability required to produce Panettone is the pinnacle of understanding bread dough. It forces you to understand all aspects, including; controlling sourdough fermentation to achieve the desired acidity and yeast activity. And most challenging for me, understanding dough rheology, to be able to successfully mix this heavily rich dough. I believe anyone that can make real (sourdough) Panettone can truly make any bread.
I'm still on a high as recently I managed to make what I consider to be the most difficult recipe, entitled 'Modern Panettone'  this comes from master pastry chef Iginio Massari via his wonderful book "Cresci - The Art of Leavened Dough". This is the richest one of all. 40% sugar + another 4% honey. 53% butter and 48% egg yolks.
Making this particular Panettone was no easy feat. I have experienced many moments of despair trying so hard and not understanding why it hasn't worked. Often I would chuck an over-mixed dough in the bin. So many times I declared "I am never baking again" and yet here I am. Baking is clearly an obsession. Even those things that seem impossible at the time can be achieved with endeavor!
These shots don't do it justice but here are some close ups: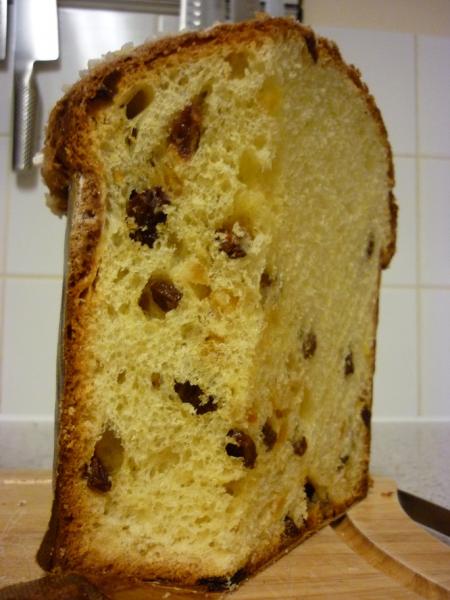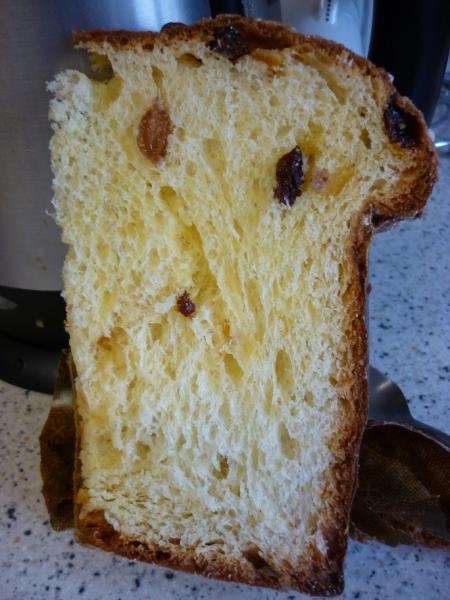 Other than uneven fruit distribution and a wild and uncontrolled oven spring this Panettone is perfect. It's so light and yet firm at the same time. Sweet, feathery soft, buttery and just delicious. This truly is a celebratory cake and not just for Christmas!
Many thanks to those that follow my work and to those that have supported me. 
If there are any bakeries out there that are interested in making Panettone, I would be happy to offer my services as a consultant.
Now, where to go from here... A new path / career awaits.
Goodbye all.
Michael