Yeah. French makes everything seem fancier. Anyway, today I made three kinds of bread from the San Francisco-style Sourdough dough I've been playing with for the past couple months.
The dough was basically version 6. I put my stock starter through 3 builds of 75% AP and 25% WW at 50% hydration. The builds were fed at approximately 12 hour intervals, and the third build was cold retarded for about 14 hours then fermented at 85 dF for 3 hours before mixing the dough to make 2 kg. After dividing and shaping, all products were cold retarded again before final proofing and baking.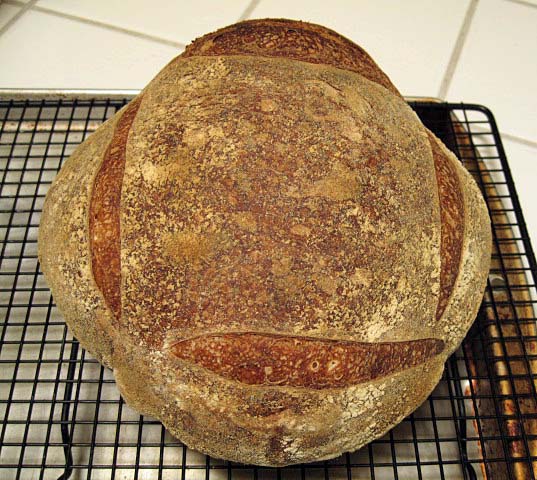 Boule made with 1 kg of SF-style SD dough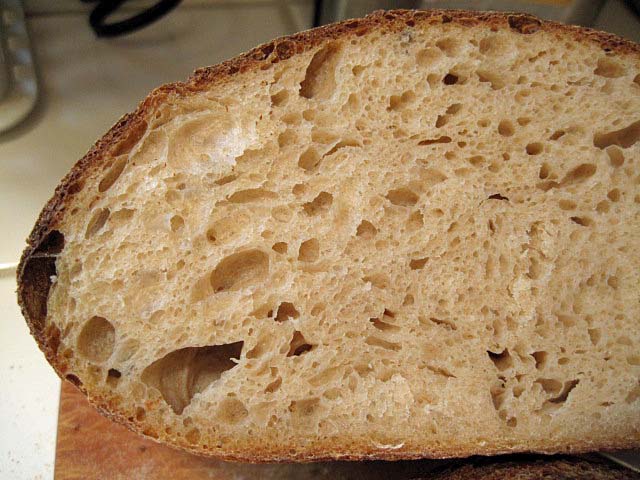 Boule crumb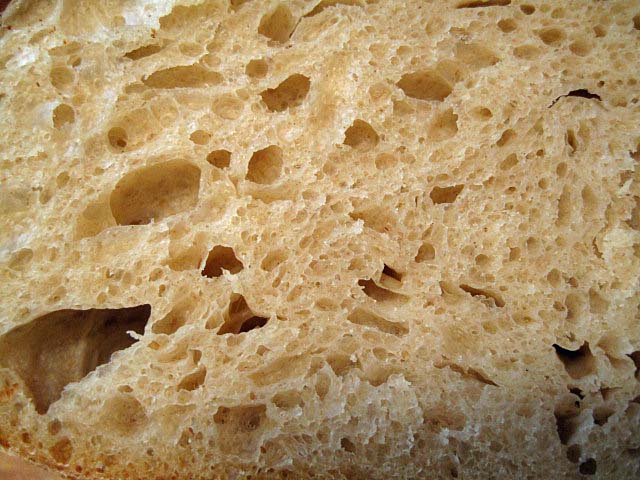 Boule crumb close-up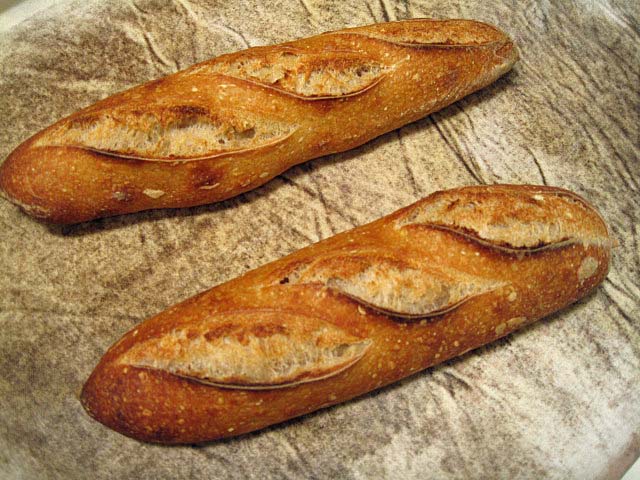 Mini-baguettes made with 250 g of SF-style SD dough each.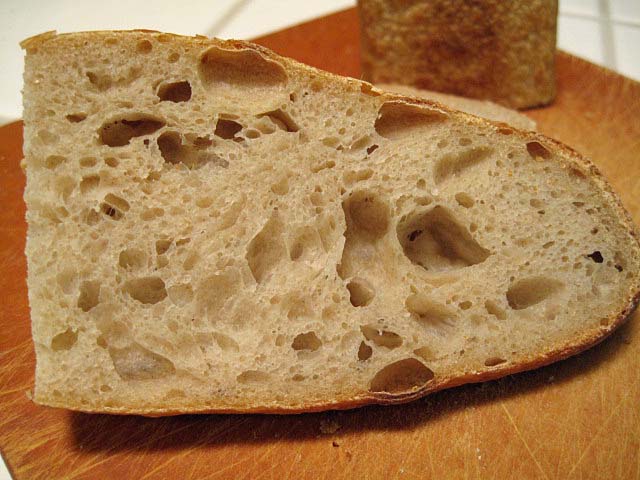 Baguette crumb
These breads had a very crunchy crust and a complex, moderately sour flavor. The flavor was more like the version 4 bake than the last version 6 bake. It had a distinct milky, lactic acid element as well as the sharper acetic acid tang. Very, very yummy. I am happy that this formula and method are delivering consistant results for me.
The remaining 500 g of dough was divided into two pieces, shaped into balls and put in Ziploc sandwich bags along with a tablespoon of olive oil, then refrigerated for 24 hours.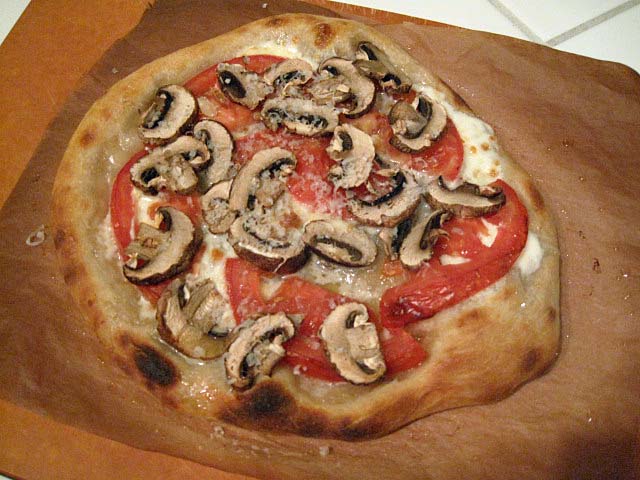 Mozzarella, tomato, mushroom pizza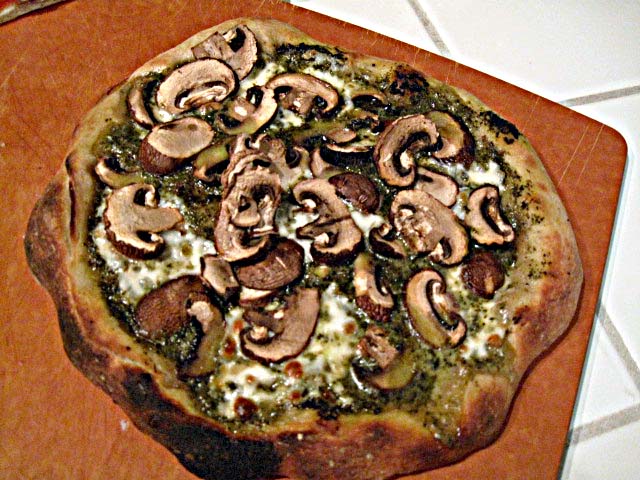 Pesto, mozzarella, mushroom pizza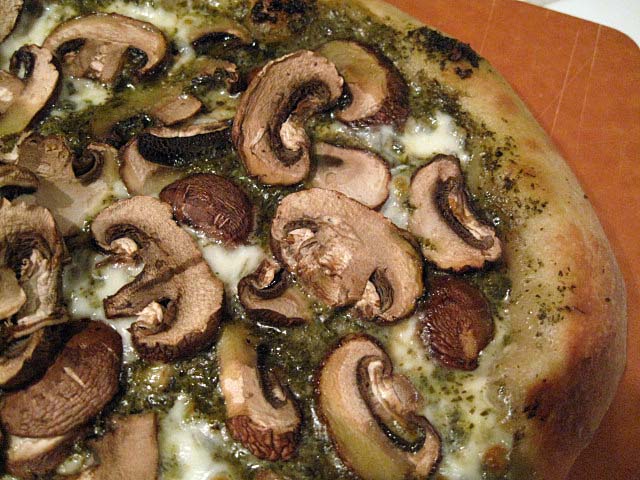 Pesto, mozzarella, mushroom pizza close-up
The pizza was fair. The crust was chewy. My wife liked the flavor of the crust. I prefer a really thin, cracker-crisp crust. However, it's nice to know this dough makes fair pizza crust. If you like chewy rather than crisp, this may be for you.
Happy baking!
David