Sandwich loaf with real buttermilk
Today I needed to make regular sandwich bread for lunch for the kids.  On Sunday I made butter and kept about a quart of the buttermilk left over from making butter.  Not the cultured kind.  Luckily I remembered I had it and used it instead of water in my regular recipe.  This bread smells absolutely fantastic.  I don't know if it is the little bit of butter that was left in the buttermilk, or the buttermilk.  But I may have a keeper!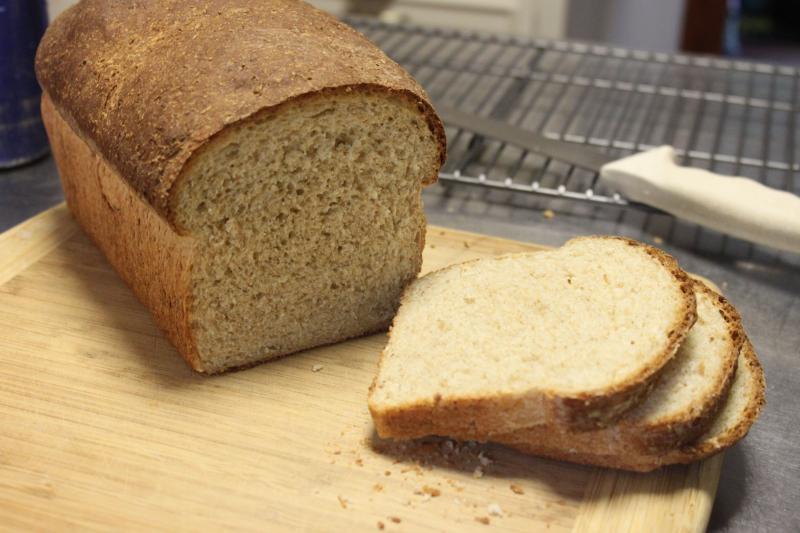 Recipe
1 1/2 c buttermilk
1 t yeast
1/2 t salt
2 T sugar
1/2 c oats
1 c whole what flour
2+ c white flour
I heated the buttermilk just so it wasn't really cold.  I soaked the oats for about 30 minutes in the buttermilk.  Mixed in yeast, salt, sugar and whole wheat flour.  Next mixed in enough white to make a soft sanwhich dough.  Kneaded about 3 minutes, folded.  Let rest about 30 minutes, folded again and let rise.  Panned, let rise again and baked at 400 for 40 minutes.