Today,   I made a tiny little leap to no where in particular by teaching a small class to make bagels.    Since people (including me) had limited time I did a few practice rounds, taking note of the times, so we could fit in everything, including a potluck lunch, into a 2 hour period.
Despite experimenting this way and that in my practices, I decided to faithfully follow Hamelman in most regards except for a couple of simplifications.   I was pleased that this approach seemed to work.   I had started a batch of six bagels the night before and refrigerated, and we started with mixing up a second batch of six, then finishing the first batch.   This was done in time (ok, a little early) to cut, weigh, roll and shape the second batch, which the students took home to finish.   
These were not bakers (bar one) who were familiar with the use of a scale, much  baking with yeast, or what not.    Everything went well, though.   People had fun, and we had a nice lunch.   Phew!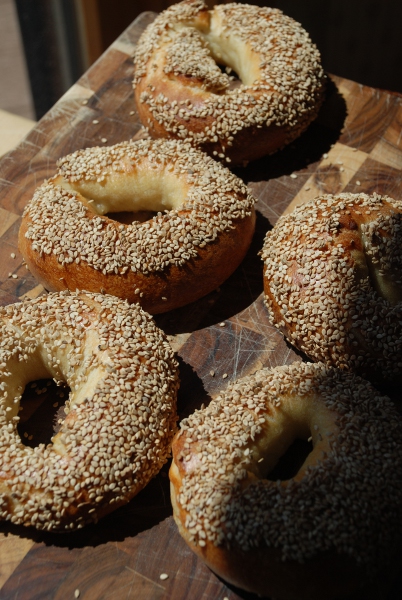 The finished product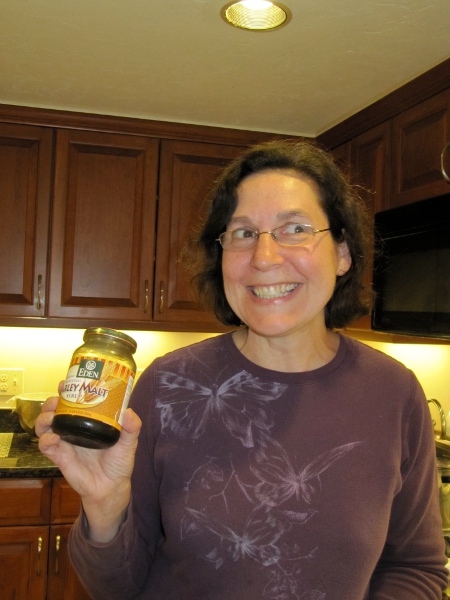 I brought the ham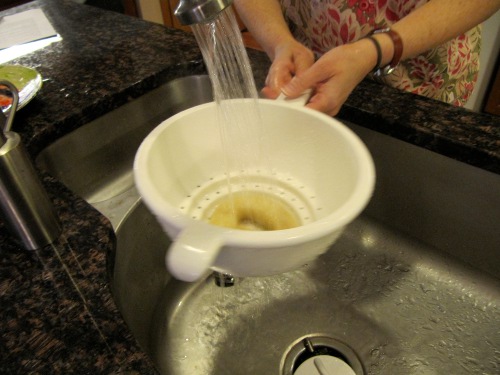 Rinsing the bagel (in lieu of ice water)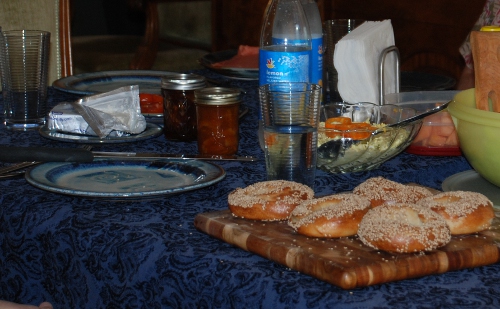 Ready to eat with plenty of treats