I baked Pain de Campagne yesterday and it was like a lightning that they (he invited his friend for a dinner) finished the 1klo bread!!!! I only had a slice and never had a chance to take pictures! I thought, maybe I can make jambon sandwich for my husband for his work. :(
So before going to bed last night, my husband asked to bake baguette for our lunch (oh! what a typical french who loves french bread and can't live without bread on the table!), I told him if he will pay me 5euro for each baguette I will! he said, "keep your baguette!" :))
Here are some photos of my baguette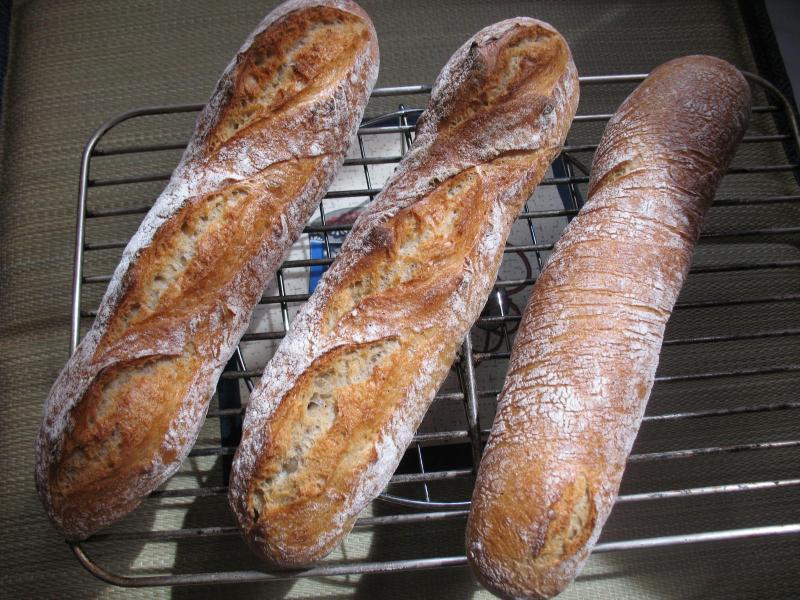 straight from the oven... still hot!...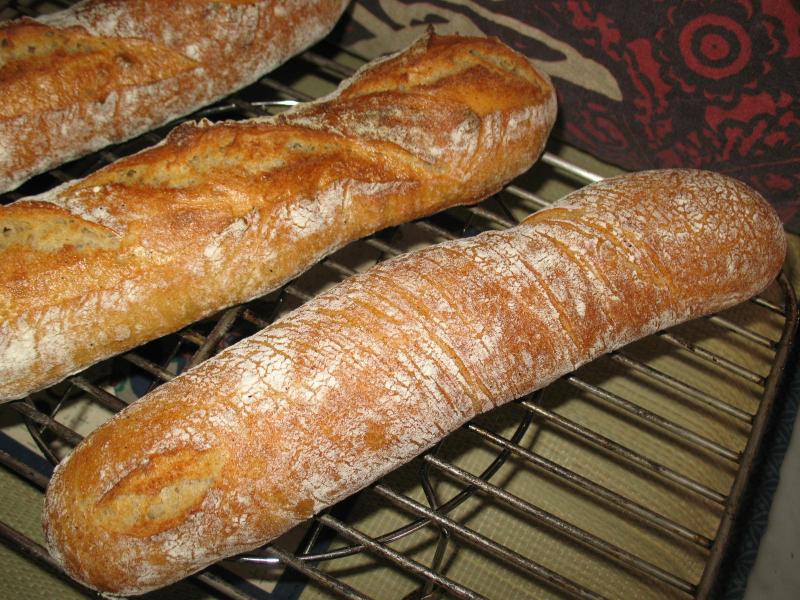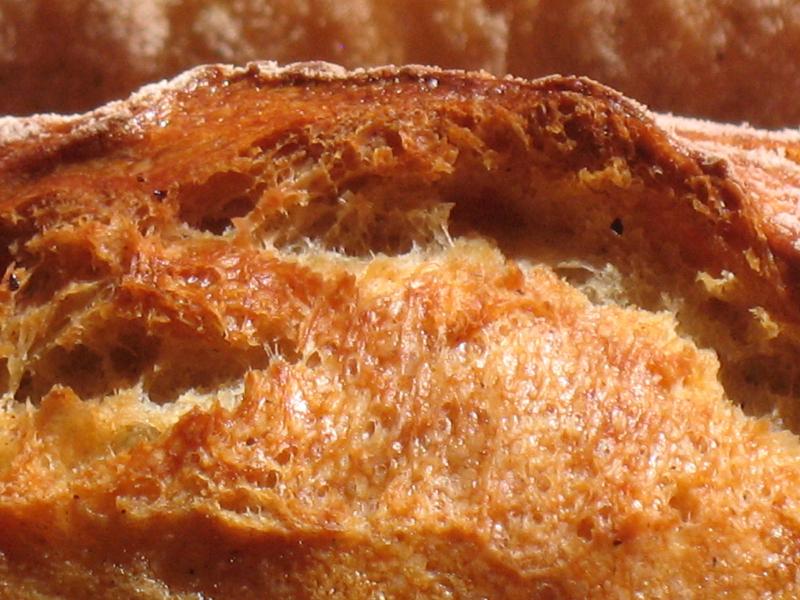 I love the caramelization!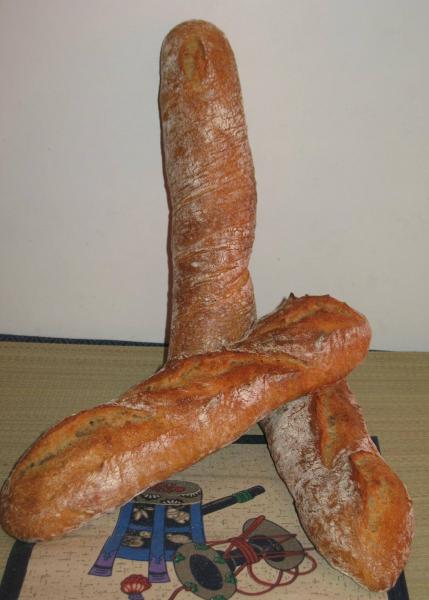 not so good scoring (need to replace the blade), but not too bad I guess.... :)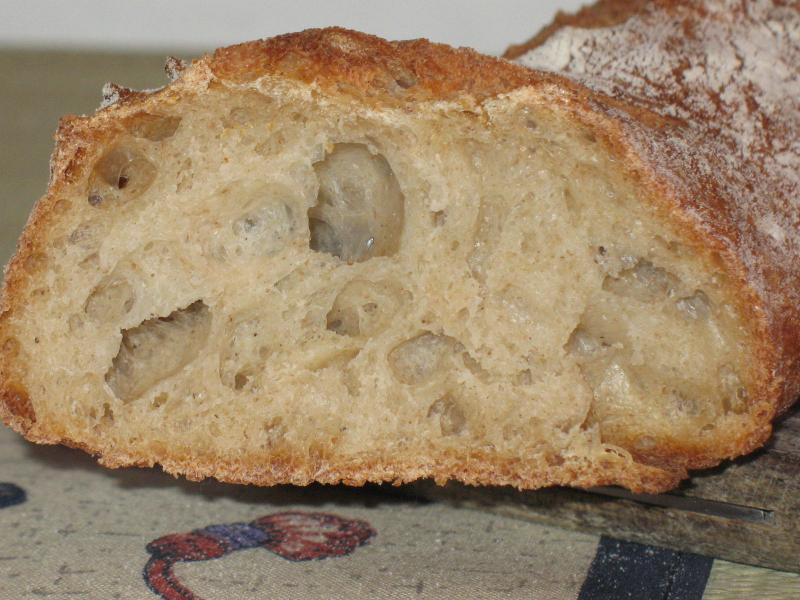 The crumb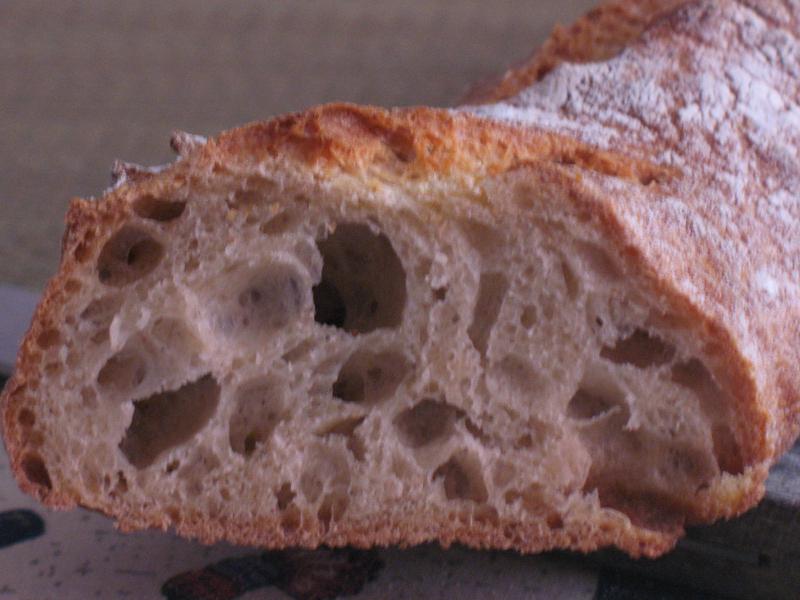 The crust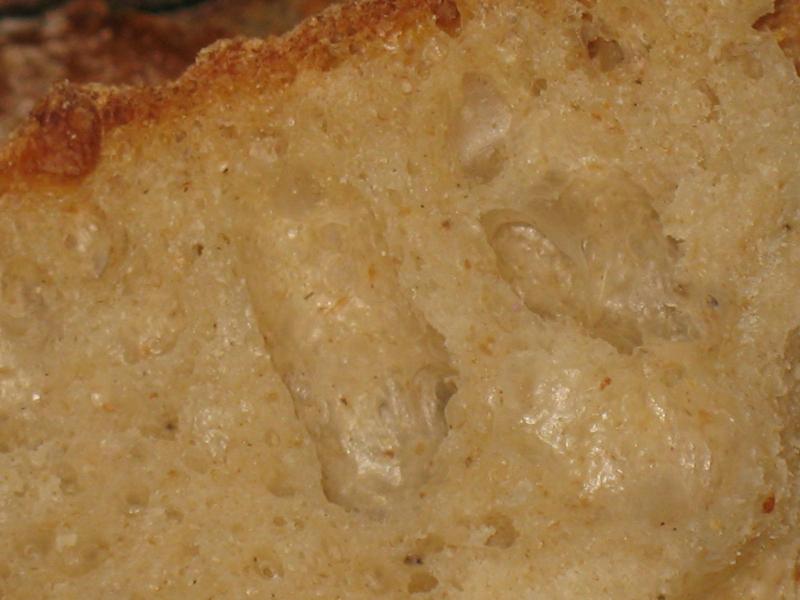 the crumb, close-up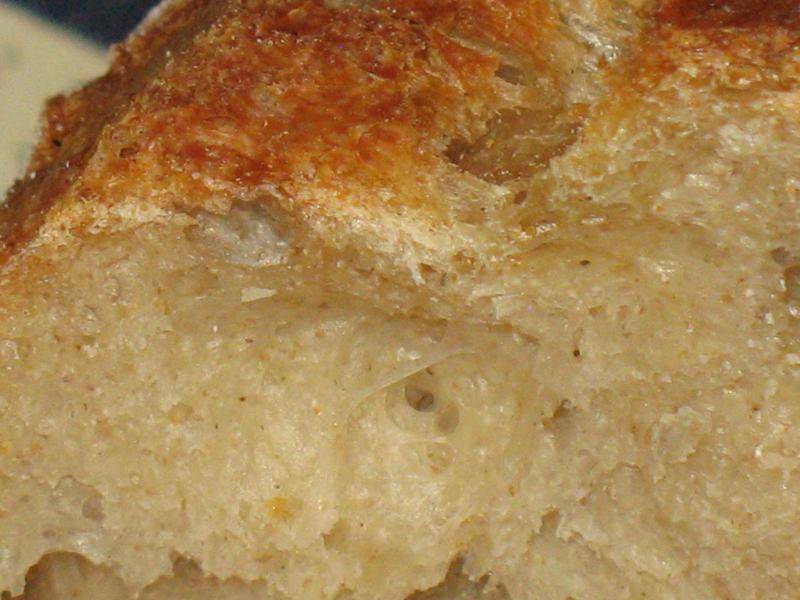 ♥♥♥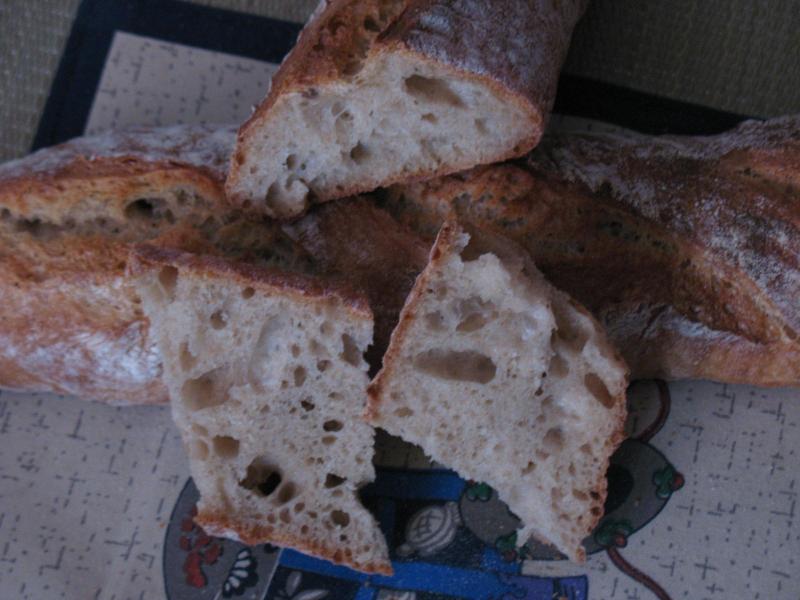 irregular holes.
                                                                                    ♥♥♥
verdict: taste- is more delicious than the last baguette I baked. Taste little sweet (which we always look for baguette specially my husband [french people I think is not into sour taste], and very nutty! He said my baguette is perfect! He finished one and while I was taking pictures of the crumb, he took the bread and said... "stop taking pictures! let's eat it!" :-)
the crumb is slightly chewy with very nutty taste! the after taste is amazing! it'll exaggerately burst in your mouth!
the aroma is sooooooo good! you can even smell it while you chew, thus will urge you to eat more!
the crust is so crunchy and taste nutty,sweet!
Over all I will say that this baguette is a real keeper! Take note that I always criticize myself and always have a doubt with the bread I bake. If its not good I will tell it is not. But this one, when I took the first bite, the taste linger in my mouth! Taste great! I will definitely bake this over and over again!
*** this is more on nutty/sweet taste. like a typical french bread that we always buy in Artisan Boulangeries...☻☻☻
*** am I being exaggerated? sorry, just very happy with the result. My husband is my biggest fan!☻☻☻***