My new 'Wellness Mat' I ordered it from Amazon.com.   OMG...why didn't I get one of these earlier.  I'm loving it.  They are expensive but sooo worth it...check out all the pluses on this mat.   I sometimes stand all day long in the kitchen.  What relief this mat provides.  I couldn't be more pleased.  I ordered the 2x6 and it lays across my sink and L shaped baking area perfect.  No more tired legs.
I imagine some of you already have these mats....but I just wanted to mention how great they are for bakers who tend to stand long hours on hard floors...what a relief!
What I baked today...standing barefooted on my new floor mat.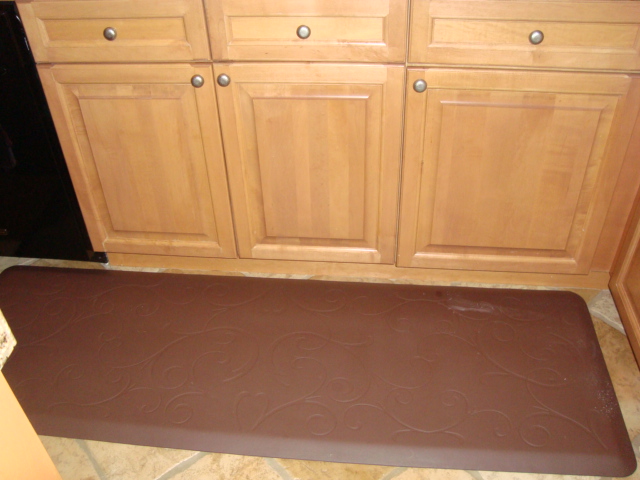 Basic Sourdough w/green garlic olives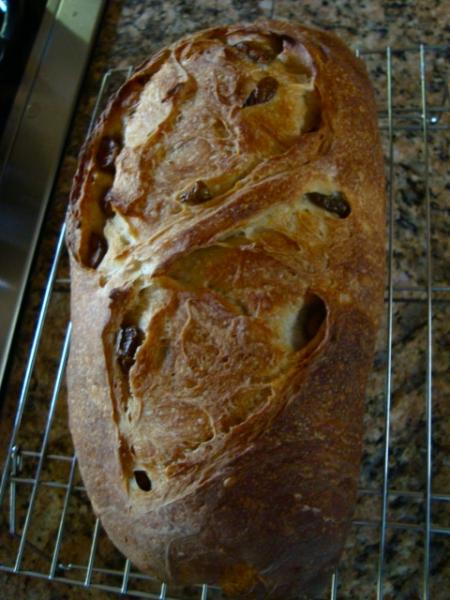 not many olives in this crumb shot .. tasty little buggers though..nice for dipping bread in EVOO and balsalmic glaze,  one of my favorite ways to enjoy this bread.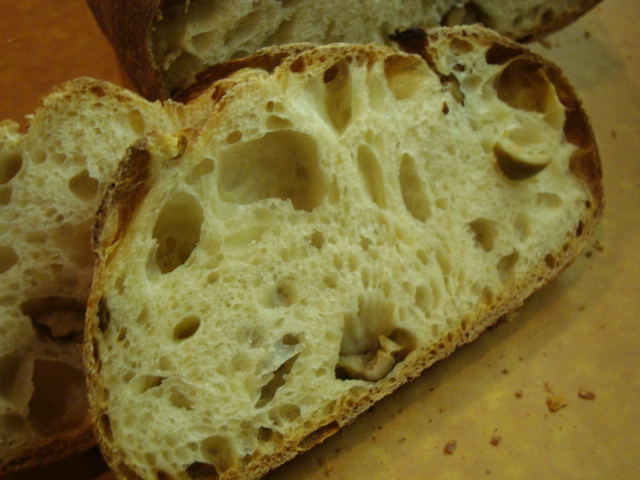 It seems lately when I plan a WFO bake it rains! :/  
So yesterday I made my 'indoor' favorite burgers.  Lean organic beef extra thin patties, cheese, shredded lettuce, tomato, red onion, dill pickles, thousand island dressing...that's it..the way I like my burger's.
I needed fresh buns...same day!  So I baked my old stand by 'Sandwich Buns' with added black sesame seeds... yummy!