My first successful loaf!
I was inspired recently to learn bread-making by one particular loaf of bread...an olive bread with pieces of bell pepper and herbs throughout it, with coarse salt and sesame seeds on top.
My first two attempts to copycat this bread had nice flavor, but were way too dense, flat, and not pretty.  I probably should have started with a much simpler recipe with fewer ingredients until I'm comfortable with the process, like the ones in the first lessons on this site, but I wanted THIS bread! After lots of learning on this site and suggestions from a couple other members, my third attempt was much more successful!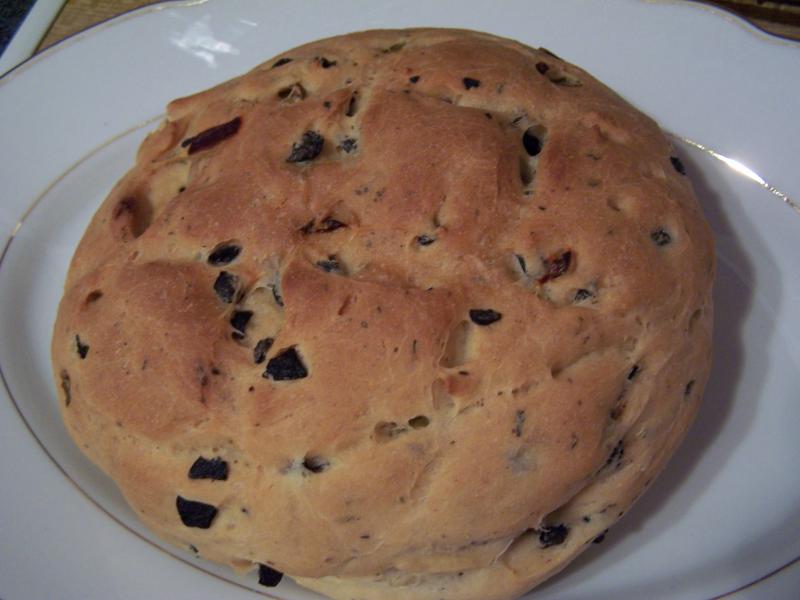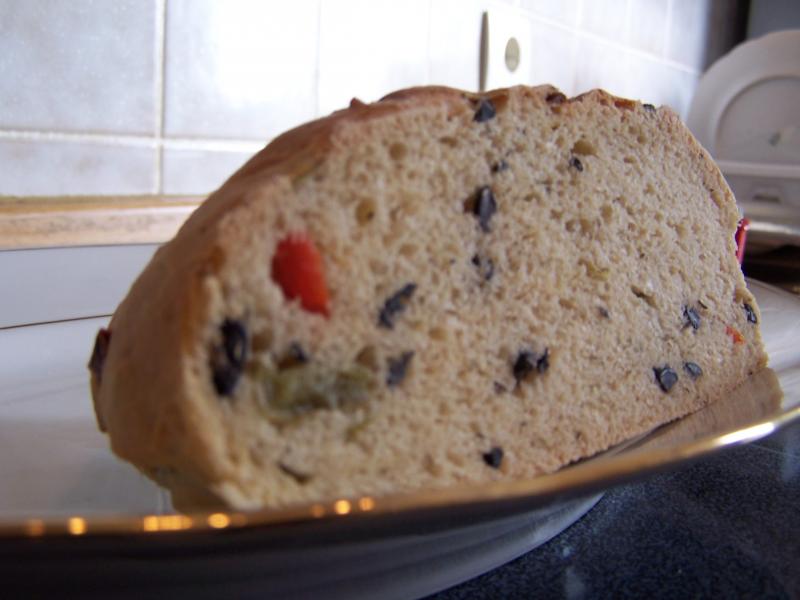 I made my favorite sandwich for lunch....olive bread with pepperoni cream cheese spread and turkey: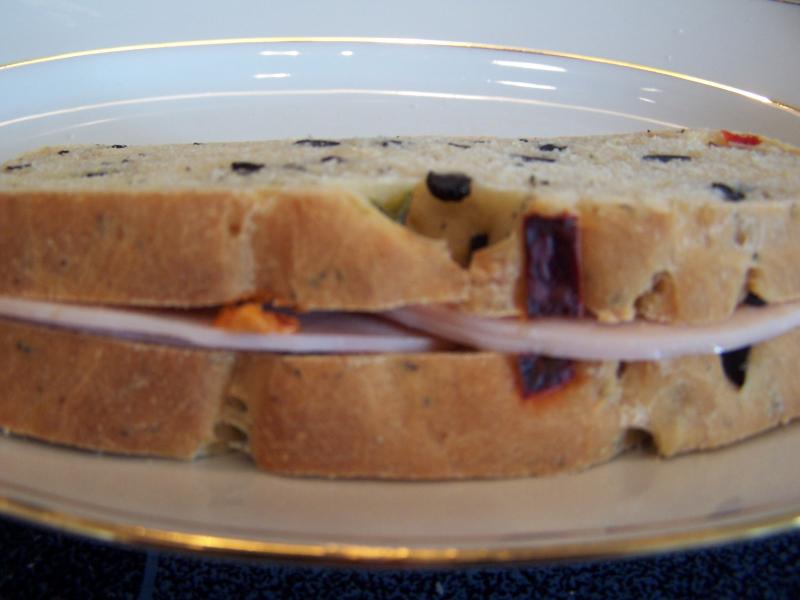 Here is a slice of my 2nd attempt (on the left), compared to my third attempt (on the right):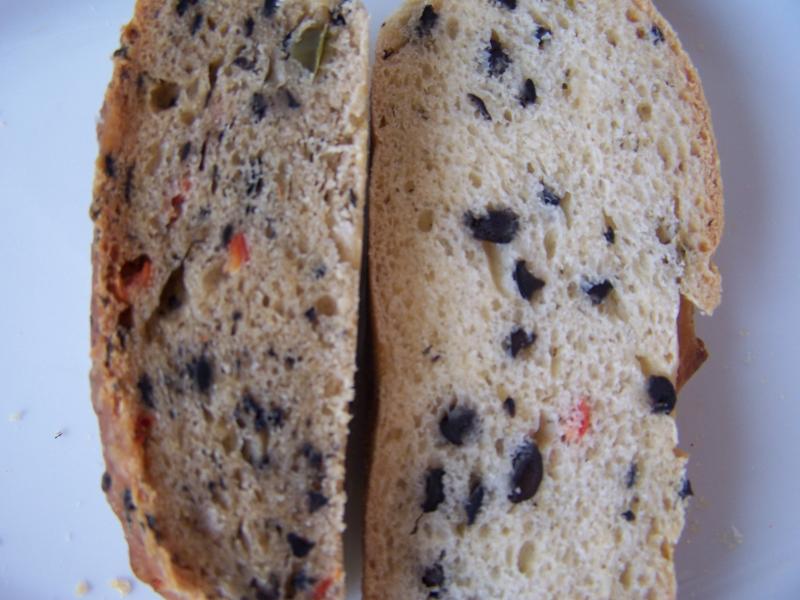 Getting better!  Can't wait to learn some more and keep baking....