Some Baking Impressions from Germany - SIGH!
Visiting my family and friends in Germany I took some photos I want to share.
My friend Michaela likes shopping at an organic farm store at Gut Wulfsdorf. I never sah Laugenbaguettes (pretzel baguettes) or Laugencroissants (pretzel croissants) before. The baguettes tasted quite nice, the crumb was airy but a bit chewier than regular one.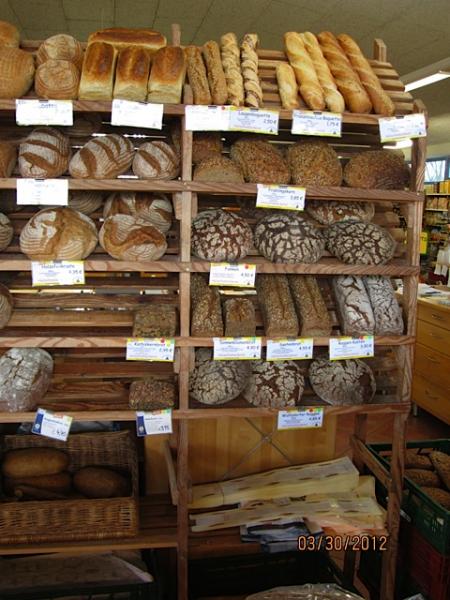 The breads are baked in a wood fired oven at the farm bakery. (This is a batch of Easter Bunny Cookies.)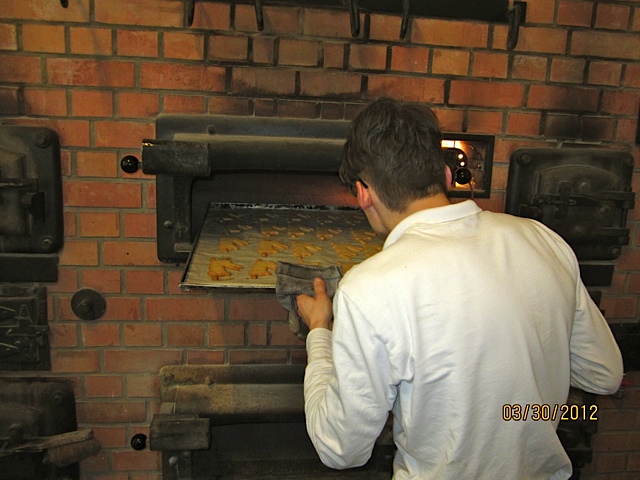 All breads are baked at the same time, for one hour, but in different places in the oven, where temperatures are higher, or lower.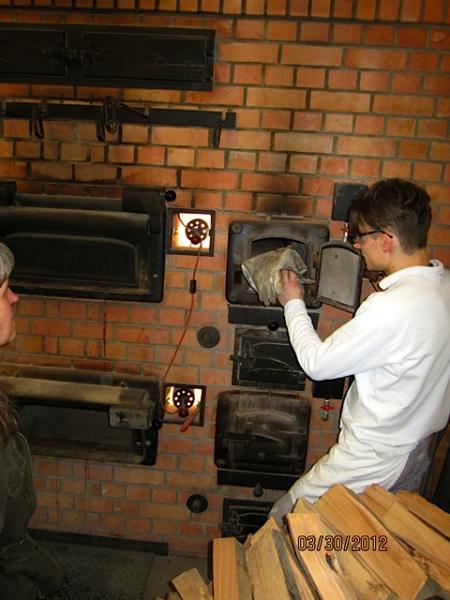 They use only beech wood, or beech wood shavings, from a local forest, to achieve an even temperature (they tried it once with mixed wood, and that didn't work).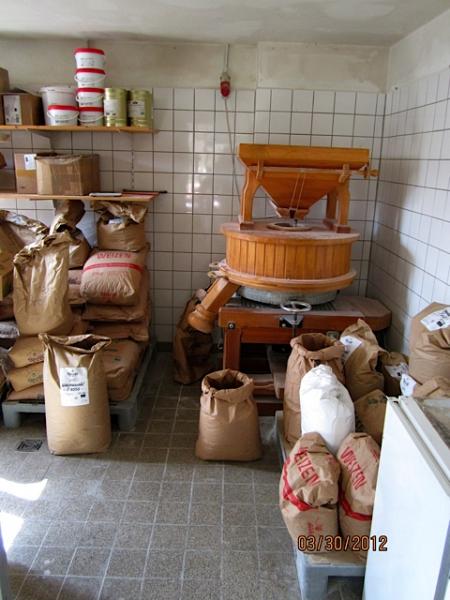 Their whole grain flours are milled on the premises.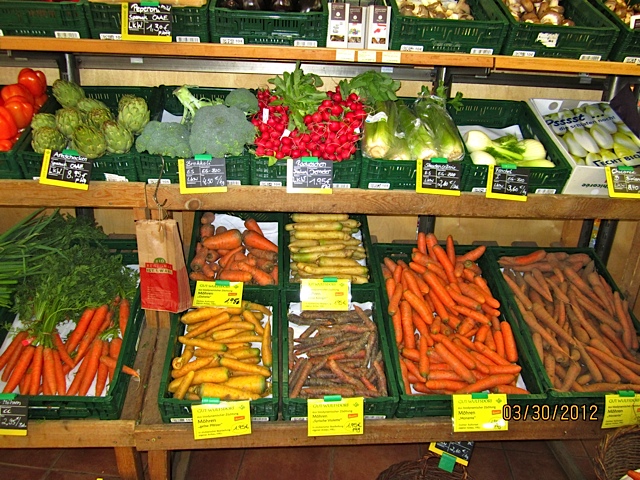 The vegetable section in the store: six different kinds of heirloom carrots, in red, yellow, white and black.
My cousin Uta has an incredible bakery around the corner. This is a Sunday breakfast basket - every one of these rolls tasted great.
   SIGH!!!
And she baked us a wonderful Chocolate Apple Torte (I never heard of this flavor combination before - the apples went well with the rich chocolate frosting).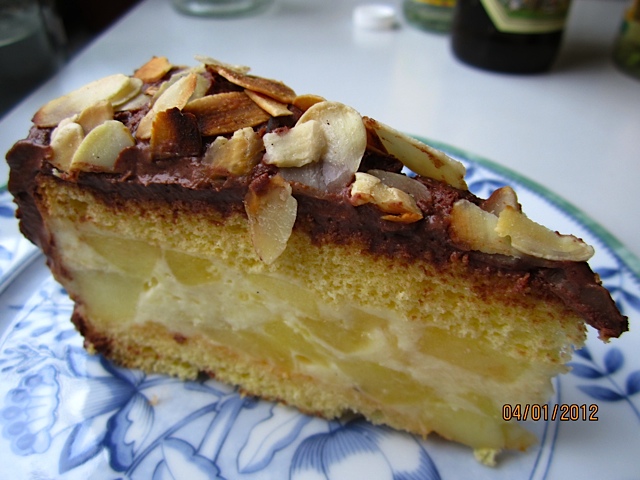 And when I visited the Hansetown Wismar, an UNECO world heritage monument - here the "Alter Schwede" (Old Swede) restaurant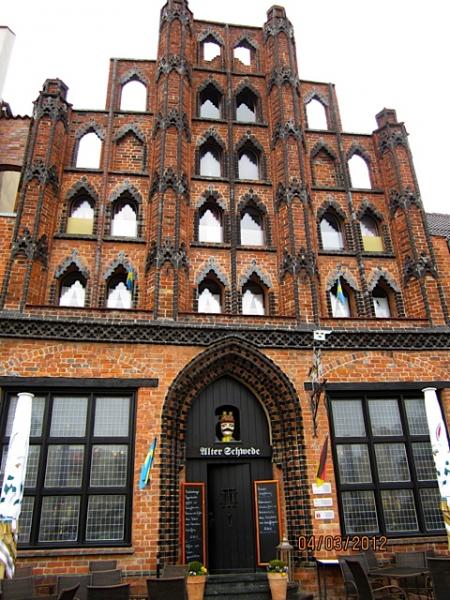 we had in a nearby cafe this Marzipan Torte. It was really difficult to choose from Cafe Hegede's selection of mothwatering cakes.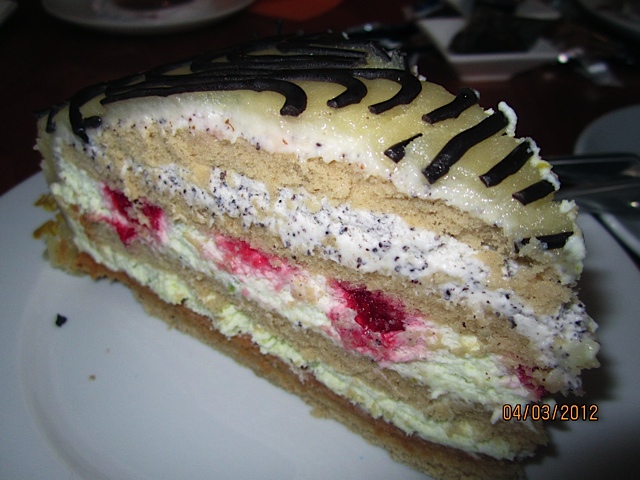 SIGH!!!!!