Hello,
This time I decided to try out 100% whole wheat rolls, and added more butter + honey + milk than my previous white rolls.  The home-milled whole-wheat is pretty thirsty, so I increased hydration.  I estimated this around 78% hydration.  The dough was a little bit sticky, but easily manageable.   Overall, I am happy with the outcome, these are quite tasty w.w. sweet rolls.   :-)
Yields about 1200 grams of dough.
Milk poolish:
222g ww flour
308g milk
0.4g instant yeast
Final:
All Poolish
452g ww flour
135g eggs
101g butter
101g unfiltered honey
67g whole cane sugar
88g milk
30g instant yeast
13g salt
Procedure:
1) Make the poolish, ferment until ripe.
2) Cream the butter + sugar
3)  Mix everything except for salt+yeast, let rest/autolyse for 30 mins.
4)  Add salt+yeast, mix in thoroughly, then develop to near-full gluten development.
5)  Bulk ferment 1 - 1.5 hrs
6)  Shape, final ferment of 1 - 1.5 hrs
7)  Brush with standard eggwash (water+egg), bake at 350F for 30-40 mins.
Started with the hard red spring wheat berries..
Milled it on the finest setting..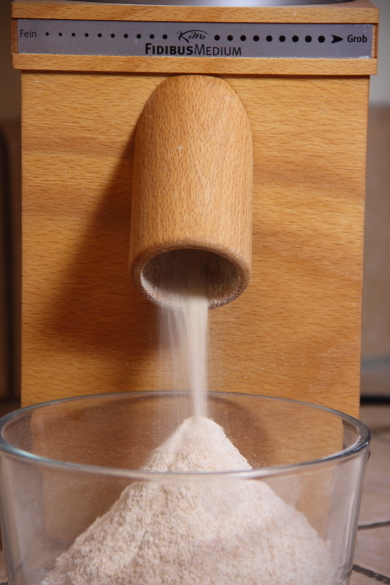 The ripened poolish: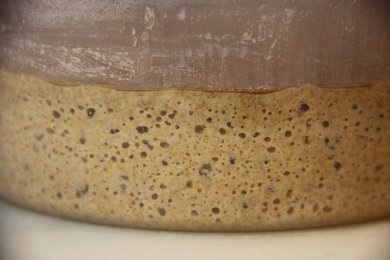 Get all the goodies ready!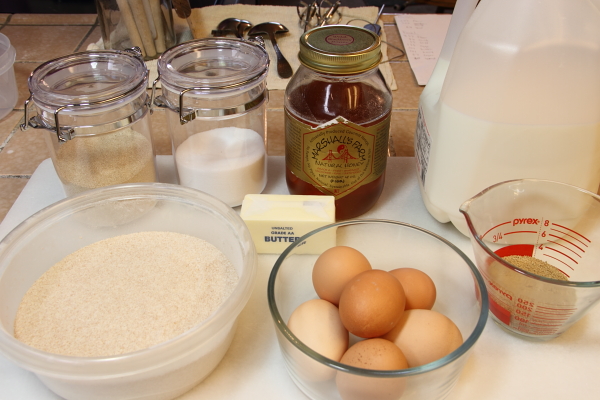 The dough after mixing/development: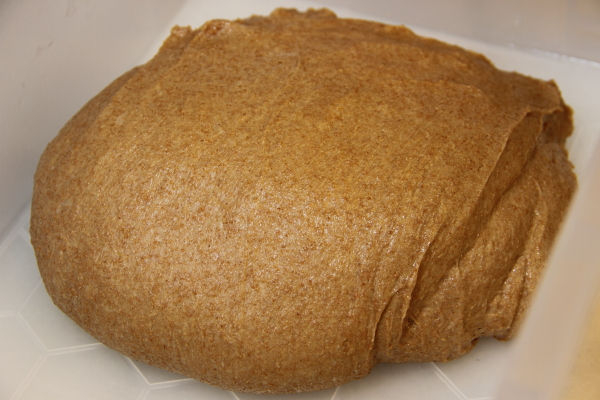 A diversion..  
Spring has arrived in my corner of the world, and while it's been raining a lot lately, today the sun peeked out for a couple hours this afternoon.  While the dough was fermenting, I checked out some of the new sprouts in the backyard.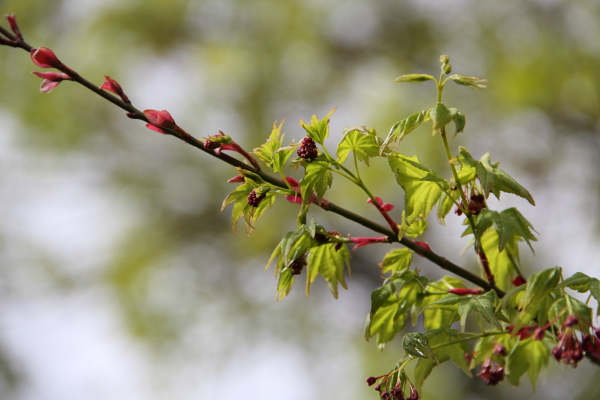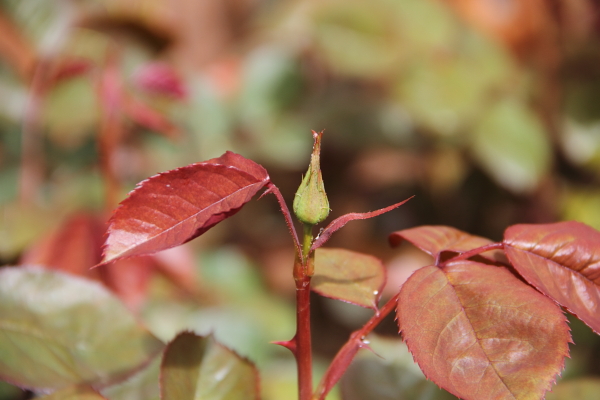 After the ferment, I shaped the rolls, and had some leftover for a small loaf:
Here are the happy rolls, ready to bake!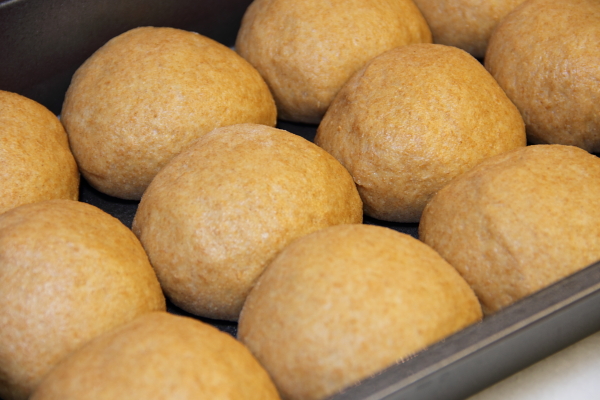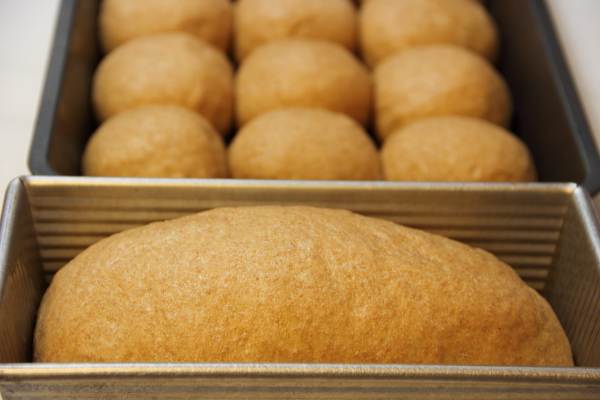 The result.  Yum!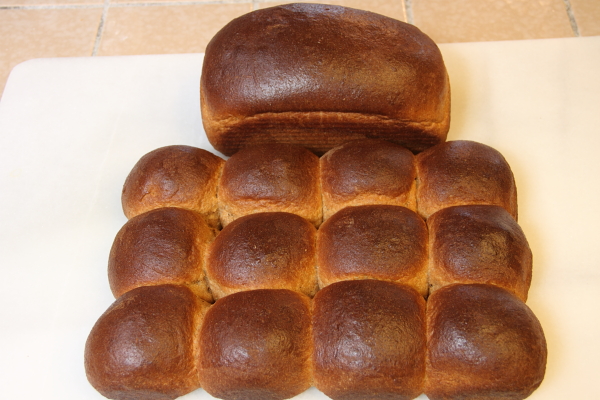 Tears off easily..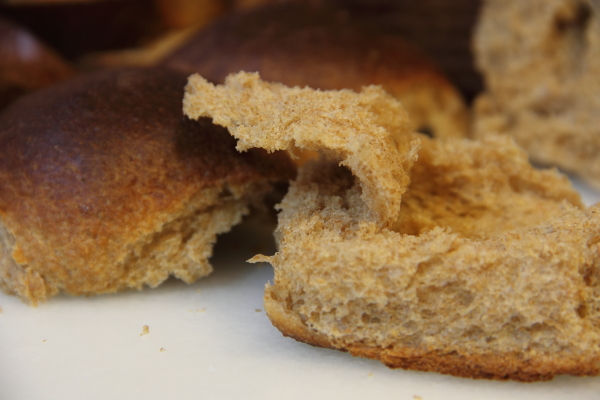 Happy baking!
(edited to correct milk weight for poolish)