Spelt loaf - first attempt
Just thought I ought to share this - just made my first spelt loaf , using Dove Farm white spelt flour, and the recipe off the pack - 500g flour, 0.5 tsp salt, 1 tsp yeast, 1 tsp sugar, 1 tbsp oil, and 300 ml water.
I was surpised how soft the dough was initially, and I think I overkneaded it  - the recipe called for mixing, then leaving for an hour, then a quick knead, shape, and put into the tin, rest for 25 minutes, then bake. When I was kneading it, the dough suddenly went sticky, so I just floured my hands a bit so I could shape it before putting it into the tin; having left it for 25 minutes, it did rise, but was dead flat, looked just like a cake batter.
Anyway, I wasn't able to slash it as it was too soft, but it baked really nicely -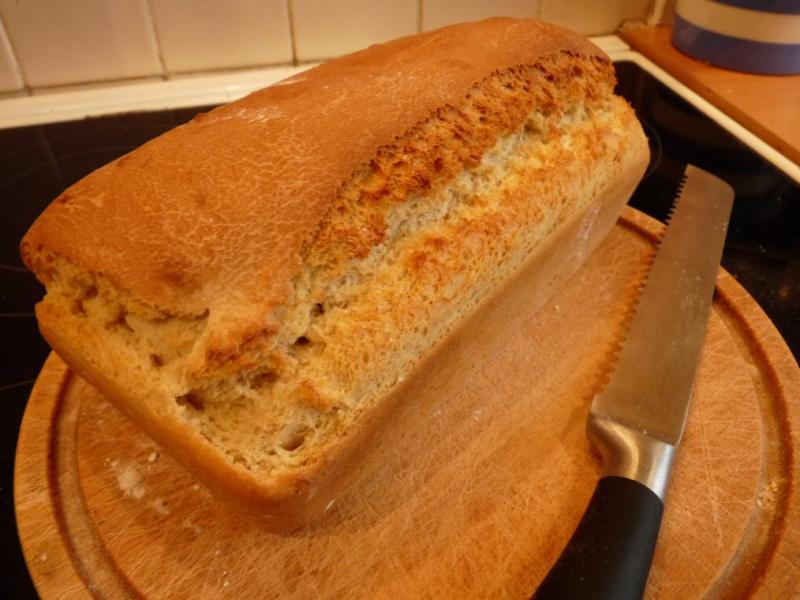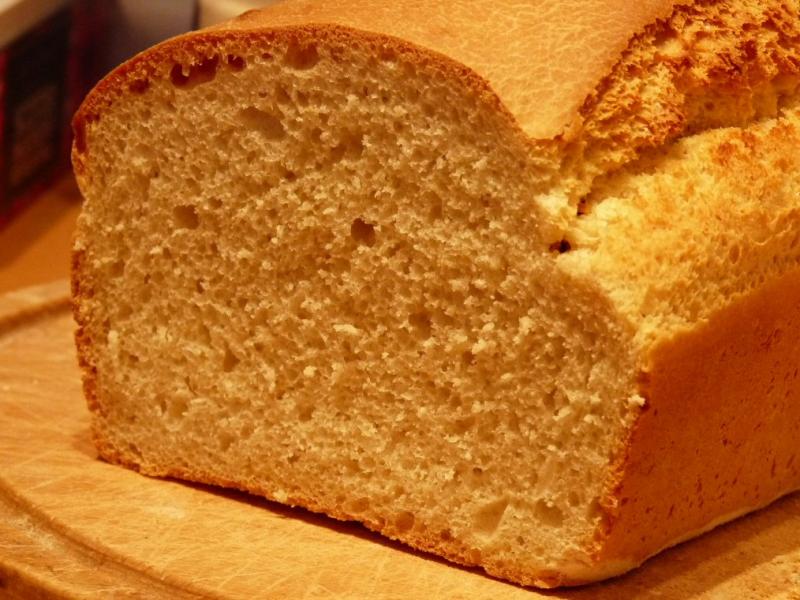 I also have some wholemeal spelt from Doves Farm, looking forward to trying that too.
The bread is lovely, really crisp crust, but it does look like cake!
I've noticed that a lot of spelt recipes mix with wheat flour, so I think that's also worth a try..any pointers gratefully received...