After practicing daily with my six-string braiding crutch

Today I built and baked a six-strand challah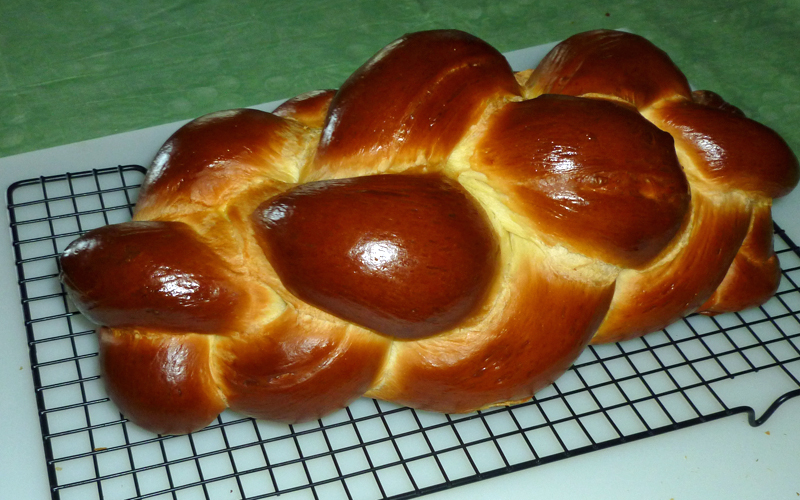 Nailed the braiding, but I hadn't expected (hadn't thought it through) how big this loaf would turn out: it's resting on a 17" drying rack.
The formula is from Ciril Hitz Baking Artisan Bread. Total dough weight was 1172 grams (about 2.5 lb). I use grams to measure ingredients, and calculate bakers' percentage for its accuracy and ease, but, being American, casually, I think and "sense" in pounds and ounces, except this time.  And Master Baker Hitz' directions state "Makes 2 3-strand loaves, or 1 5-strand loaf"; surely 6-strand would be even smaller? With only two of us, both wedded to doughs leaner than challah--I prefer sourdoughs, my wife baguettes--this giant will be rock-hard stale before we eat a fifth.
No problem. We love challah as the base for French toast. We have a recipe for "Baked French Toast". We're going to let this loaf sit uncovered for two days, cube it and make it the prime ingredient. Done, breakfast-for-two sized portions will be frozen.
David G