Dense Baguettes With Large Holes
When I make a baguette, I seem to get a few really large holes at the top and then the rest of the bread is rather dense.  How do I get a more even distribution of medium sized holes?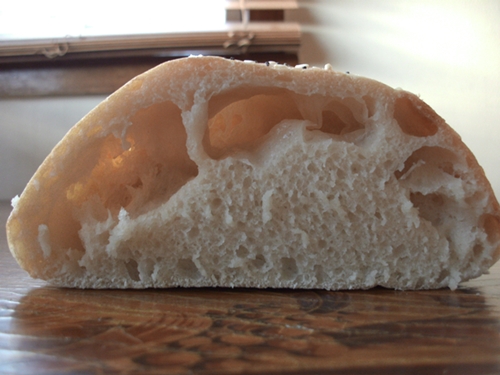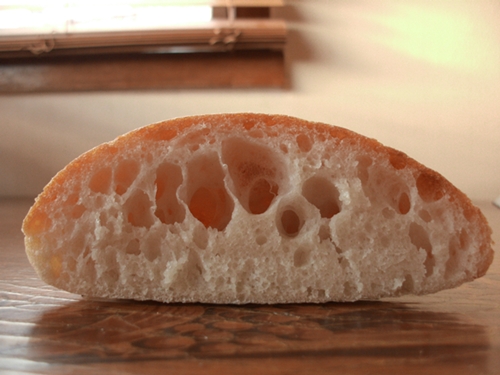 Middle of Baguette                                                      End of Baguette
The holes seem better right at the end of the baguette.  In the oven, the bread rise a lot more in the middle of the bread compared to the end of the bread.
Here is the recipe and procedure I am using.  It's based on Anis Bouabsa's baguettes.
80% Baguette
300g Bread Flour
240g Water
½ tsp yeast
1 ½  tsp salt
Autolyse for 15 minutes
Stretch and Fold (S&F) for 15 minutes
Rest for 20 minutes
S&Fs then rest for 20 minutes
S&Fs then rest for 20 minutes
S&Fs then into the fridge for about 20 hours
One S&F in the morning then back into the fridge
One S&F in the afternoon then back into the fridge
One S&F in the evening then pre-shape dough
Proof for one hour
Final shape
Proof for 45 minutes
Baked at 250c for the first 20 minutes then baked at 220c