February 25, 2012 - 1:30pm
Hello,
Few days ago, I was thinking what to do next day for lunch. I opened the fridge and found a pound of chicken breast fillet. On shelf has gyros spice in a small bottle. Hoorray! I do gyros. And pita bread of course. :)
Well, here is my pita bread.
UPDATE! Method is added.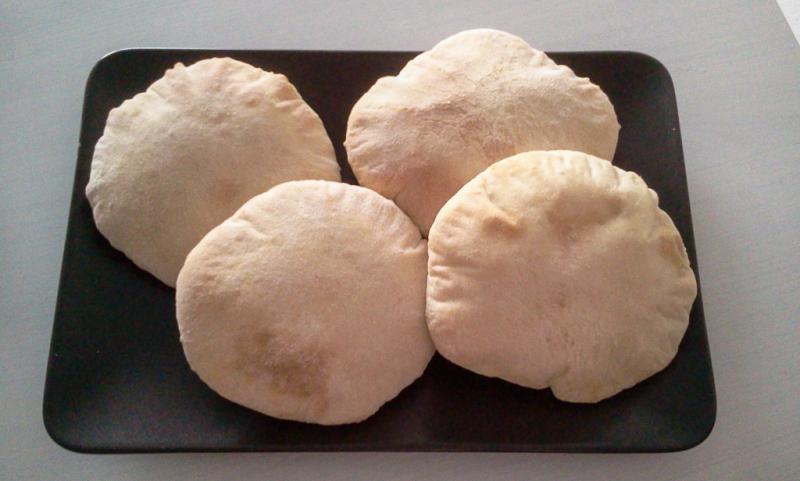 Components of the dough for 4 pieces
200 grams of flour
0.75 teaspoon of yeast and salt
0.5 spoon of honey or sugar
0.5 cup of water (+0.25 cups if need it)
1 spoon of olive oil
Mix all components in a bowl and knead it. Rest the dough for 90 minutes. Then cut to four equal parts, shape a small ball and cover with kitchentowels. When balls rieses doubled, roll them out and put hot baking tray and bake for 5-8 minutes in 250°C.
Pita not be reversed on baking tray. If pita's top goes to brown than pita is ready.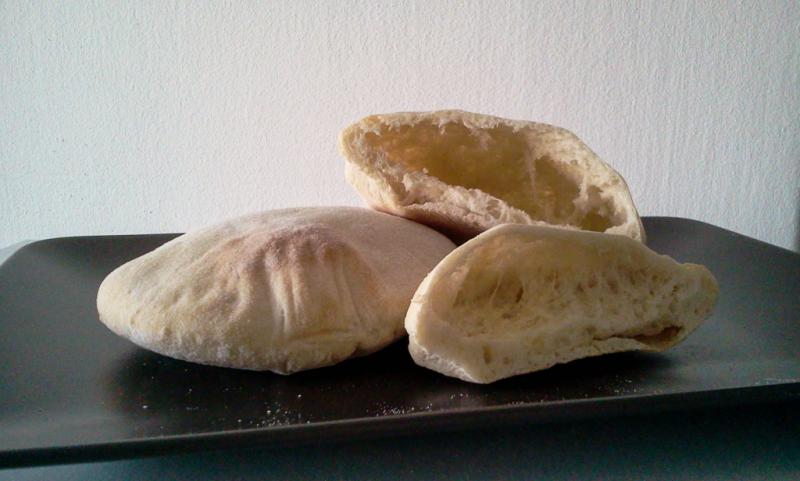 Pita wasn't enough because of my two friends visited me and they also wanted eat gyros. :)
Balázs