February 22, 2012 - 1:03pm
Sourdough, Mardi Gras, and Danish King Cake
Yesterday was the infamous Mardi Gras, and since my drinking and partying days are (for the most part) over, I decided to celebrate by baking pretty much all day.  My husband's family is from Louisiana, and we both assumed that someone would be having some sort of dinner, so the night before I prepared a laminated brioche to be formed into a danish ring King Cake. I had tried this recipe on a smaller scale a couple weeks ago with good results, despite the fact that some of the recipe was somewhat "lost in translation". Anyways, I was pretty impressed with myself before we even popped the thing in the oven: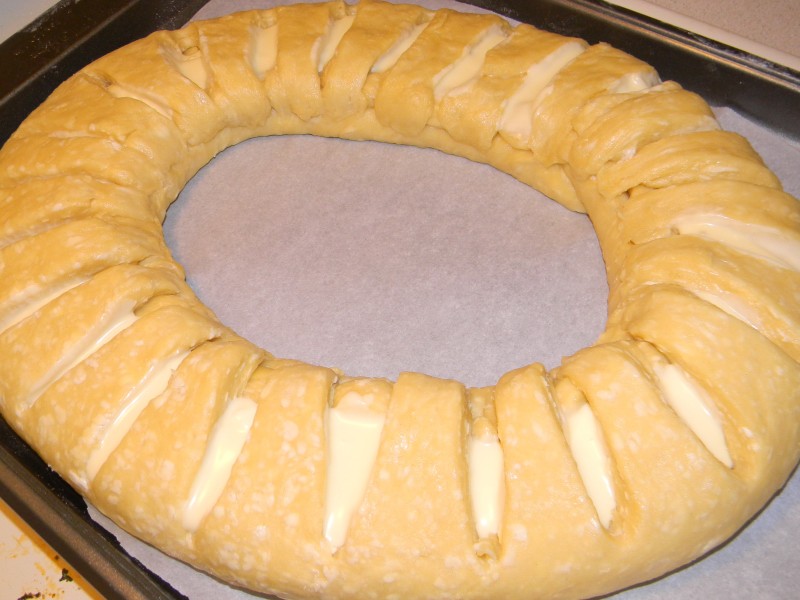 A sight to behold in one's home kitchen, I tell you :)
In hind sight I would have rolled the dough a bit thinner and put in more of that delicious cream cheese filling mmmm.  Unfortunately we learned that no one was planning any kind of shindig so now we have the whole thing to ourselves....darn ;)
Yesterday was also my starter's two week birthday (hooray!) and I just couldn't wait anymore, I had to bake with it!  It was quite an adventure what with bulking it out to the brim, right down to makeshift bannetones. I went with this formula: http://www.wildyeastblog.com/2007/07/08/my-new-favorite-sourdough/ and I can't say how pleased I was with the results. We're already through one loaf and I baked these at 1:00am this morning.  I'd say not bad for my first attempt!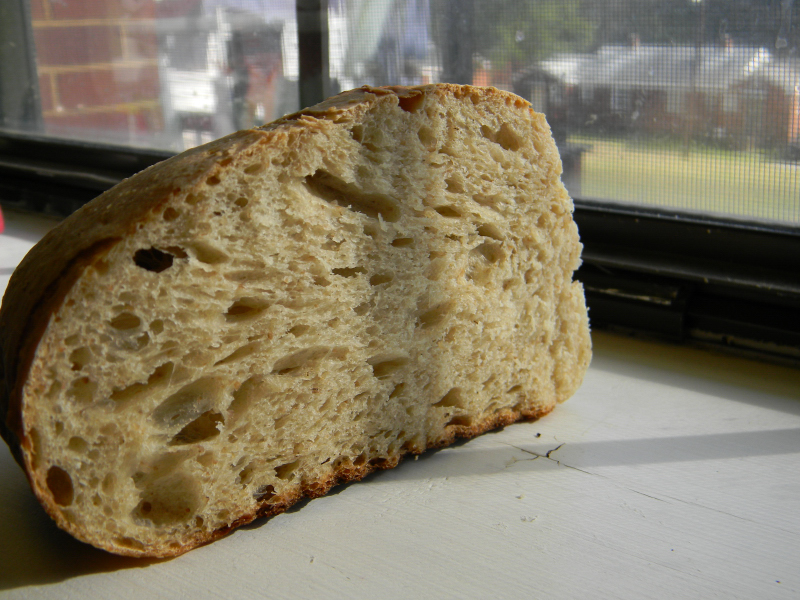 Now if you'll excuse me, I'm going to continue to enjoy the spoils, peace!