February 18, 2012 - 6:19pm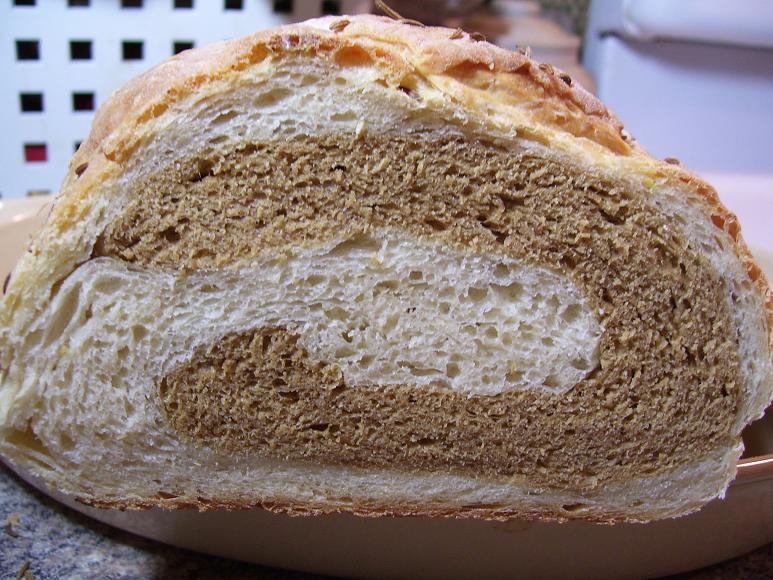 Thought I'd try to make marble rye since I have both cream of rye flour and dark rye flour at present.  Not bad for a first experiment but I think I need to cook it longer and slower and work more on the rolling.  I thought I had it circling around itself into more of a spiral.
The basics of this loaf:
Dark rye: 50 g dark rye flour,  200 g strong bread flour, 5 g yeast, 5 g salt, and 50 g molasses, 150 g whey (left over from making ricotta)
Light rye: 70 g cream of rye flour, 280 g strong bread flour, 7 g yeast, 7 g salt, 280 g whey.
AP flour for rolling and caraway seed for the outside.  Baked at 350 for 1 hour until 200 internal temp but probably needed a little more time in the oven for the dark to fully cook.