February 14, 2012 - 3:47pm
Recent breads - Struan and Black Rye
I finally got a day to bake last week and commitments led me to bake a variation of Peter Reinharts Struan and Hamelman's Black Rye.
I didn't have the proper grains so I used rye flakes, wheat flakes, barley flakes, oat flakes, sunflower seeds, and a bit of flax. The results came out pretty much as expected and was pretty popular with friends.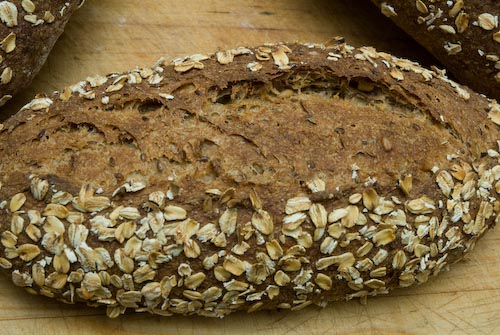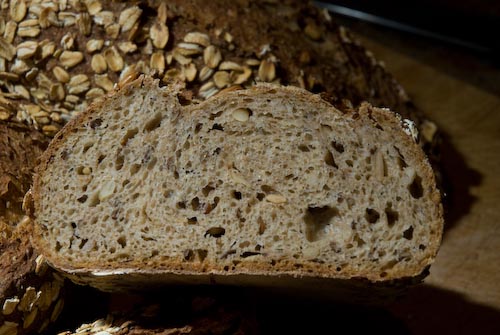 The Black Rye was made by following Hamelman's recipe in Bread exactly. This is a good example of a learning loaf. I expected it to be "blacker" and ended up overbaking it a bit as I expected it to darken more. My time was at Hamelman's shorter times - my oven thermostat is pretty dependable so I can usually follow baking times - and I generally prefer my breads baked more than less. In this case his time was too much. I also felt the dough was a bit dry as I mixed it and the crumb supports that conclusion as well, I think. Next time I will add a couple of percent hydration and shorten the bake. Really good, complex, earthy flavor!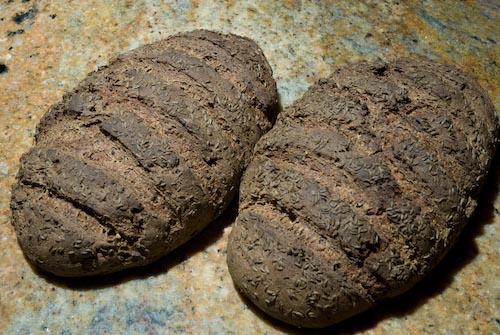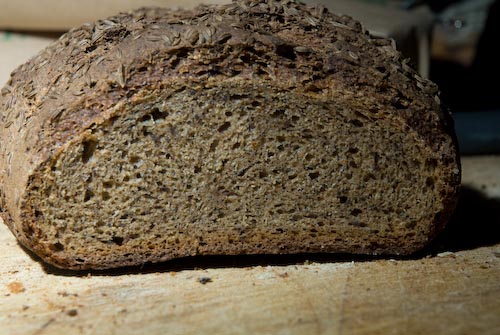 As you can see in the bottom image the crust is pretty thick - and the loaf is a bit dryer than most ryes I have made so...live and learn!
Bake On!
Jay