February 4, 2012 - 2:06am
Baguette dough, final bread texture
Hi,
This is my first post in this forum. I have been following it silently for quite a while and I was impressed with the quality of bread other forum members post here. I also recently bough a Kenwood Major KM020 and I wanted to try it out with a baguette dough.
While I have been living in Dublin for more than 10 years, I am originally from Italy, where there is a long artisan bread tradition, which means I am kind of found of good bread.
I followed the Hamelmann baguette with poolish recipe , with a final round shape
I must admit that I tried to do my best to get a good result
1) Poolish was 100% Flour, 100% Water, 0.2% Fresh yeast, 21 degree fermentation
2) Bulk fermentaion around 23-24 degree
This is a video of the poolish after 12hrs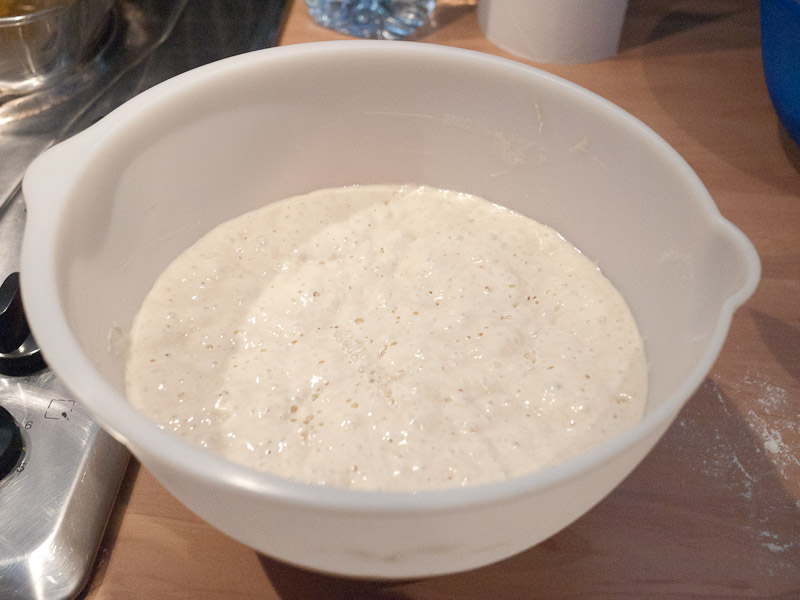 However the final bread texture did not come up well, as you can see from this picture.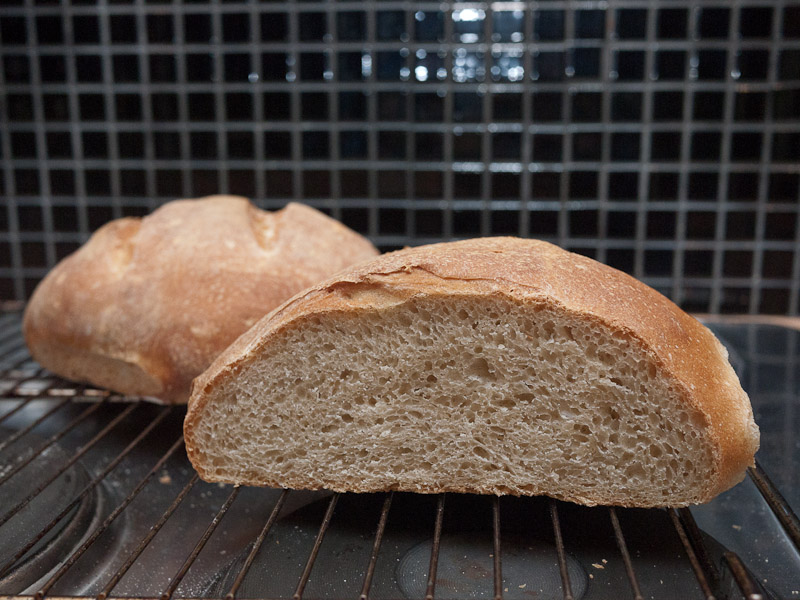 Dou you have any idea of what went wrong?
Many thanks
arguros