January 31, 2012 - 4:23am
... just got more complicated, at least in East Sussex, UK.
This is the sign put up at the duck pond outside my son's school: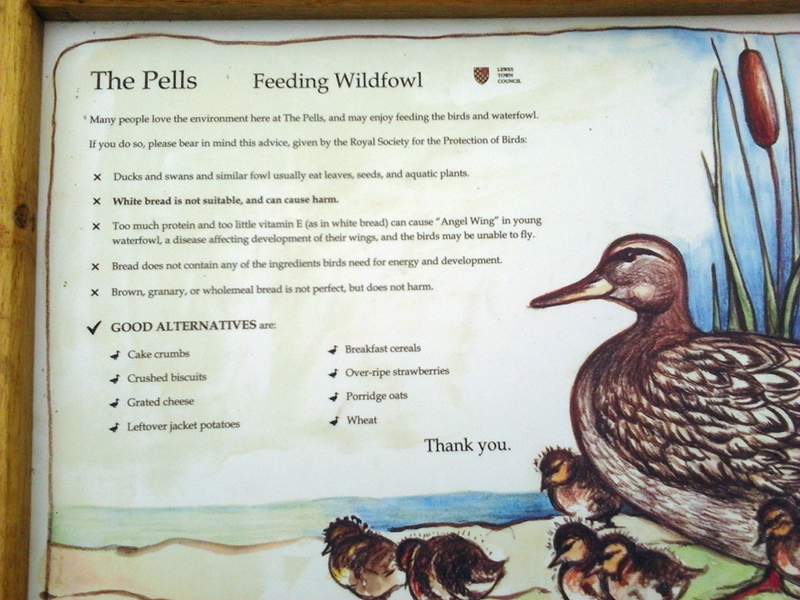 I knew feeding bread wasn't too good for the environment, introducing a lot of nutrients into the environment and essentially helping algae to grow (and I now know that angel wings might be caused by malnutrition), but:
White bread, not ok (the community officers are watching you!) - cake crumbs ok?
Hm, makes me think...
Juergen