January 23, 2012 - 4:47pm
Help - same dough diferent results
Hello,
I've been lurking on this site for quite awhile and this is my first post. First I want to say thank you to all the passionate bread makers out there, you are very inspiring and I might add...intimidating! Anyway, on to my problem.  I recently made a sourdough from a wild starter.  The recipe is the basic country bread from the Tartine book.  I had two rounds of dough about the same size, one I let final rise about 2 1/2 hours and the other went into the refrigerator for a retarded rise :) for about 14 hours.  The first one came out beautifully!  a lovely crust with deep cuts. Look...
The other loaf has a nice flavor but the crust is not even in the same league.  The cuts did not fully expand or crack and I'm not sure what I did wrong.  I baked both in a cast iron dutch oven at 20 mins covered, temperature started at 500 and I turned it down to 450 after the bread was placed in the dutch oven, then another 20 mins uncovered. 
2nd loaf 14 hour final rise.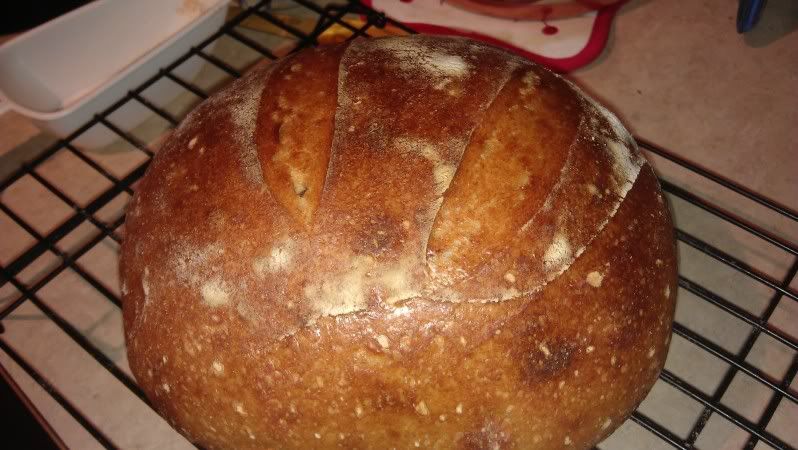 Does anyone have any ideas why the difference?  Thanks for you help.