January 14, 2012 - 1:25am
Freerk's 'Zeeuwse Bolussen'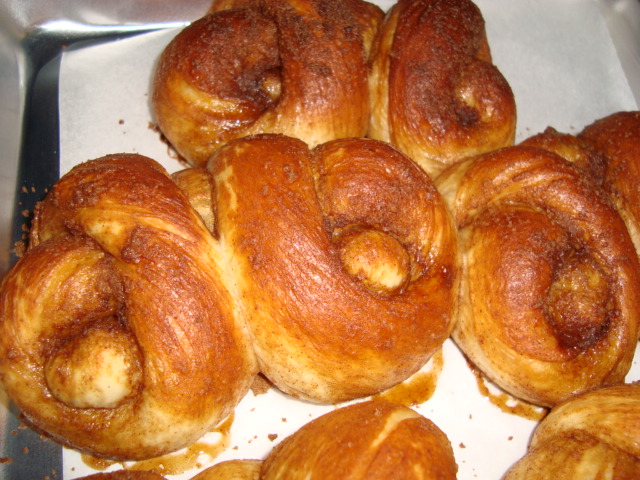 Another delicious and very interesting recipe from Freerk.  
Thank You, Freerk!
I had planned on baking these in after an overnight in the frig.  but no room left with the four loaves of that went in a little earlier for a long proof.  I'm sure Mike will be happy.  He will have a great snack when he comes in from work.
They sprang up very nicely in the oven after a cozy warm proof in the B&T bread proofer.  I did bake them at a little lower temperature of 450F and a little longer,  apx. 13 minutes.
The lemon zest is lovely in these rolls.  I use the whole lemon peel from a very large lemon off my tree.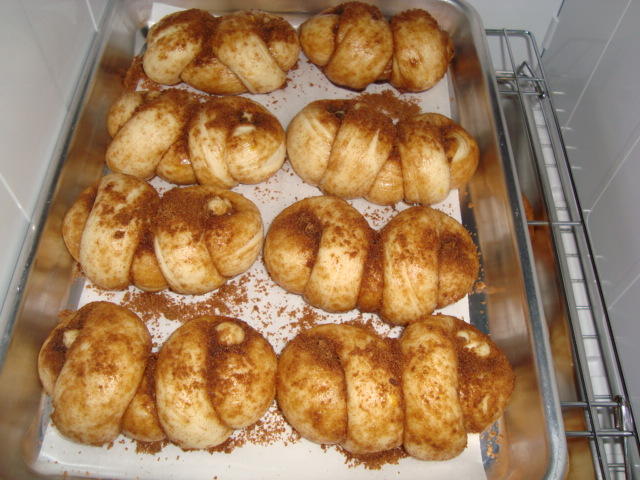 No I'm not at Erik's house 'lol'  these look just like his..two tiered in the B&T proofer.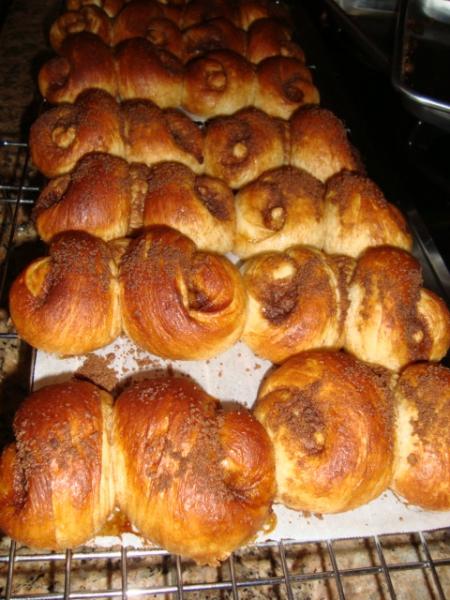 They are tasty and have a lovely crumb..not to sweet, just right to enjoy anytime.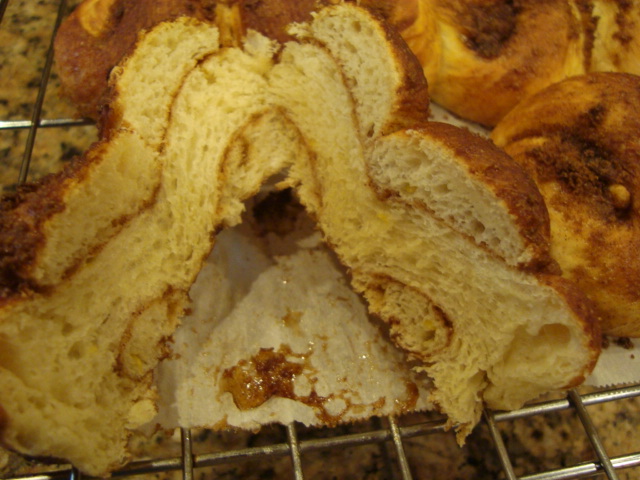 kitchen lights don't help the photo, but here's a crumb shot.  
Give these a try.  You'll be very glad you did.
Sylvia