January 11, 2012 - 7:35am
Bruno's Pandoro from Glezer's Artisan Baking (take one)
Over the weekend, I finally worked up the courage to try making Bruno's Pandoro from Maggie Glezer's Artisan Baking. I followed the the formula almost exactly. The one thing I changed was to replace all of the whole eggs in the formula with an equal amount of egg yolks by weight. I had the idea in my mind that this would give the final product better color and flavor (more on this later).
Though time consuming, the process was much easier than I anticipated. The dough wasn't entirely successful. As you can see in the photo below, there were little coagulated chunks that never broke up. I'm guessing they came from the step where I added flour and egg yolk to the first dough. The egg yolk bound with the dry flour to form little chunks that couldn't be dispersed by mixing.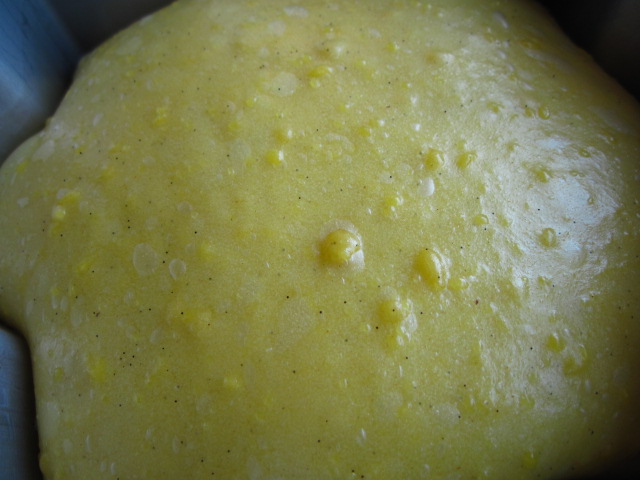 It took a full 27 hours at around 72 degrees F for the dough to go from this: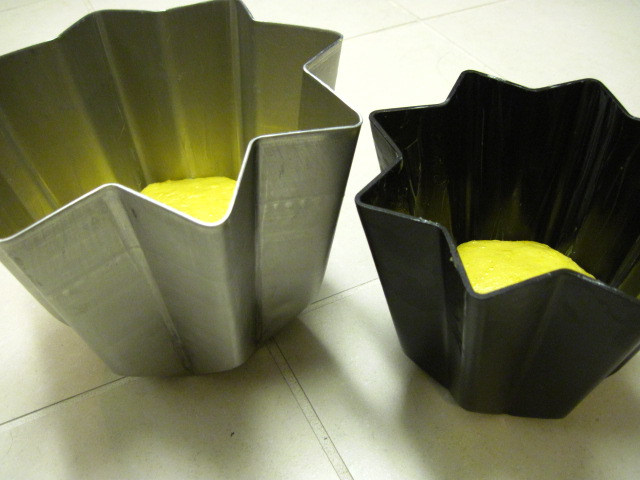 to this: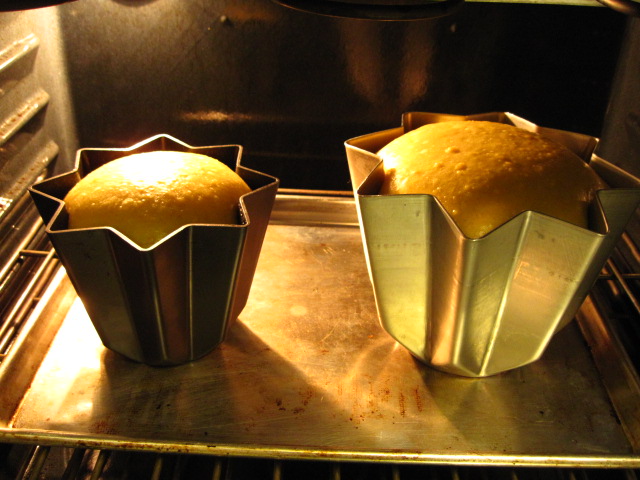 Here's the result (from the larger mold)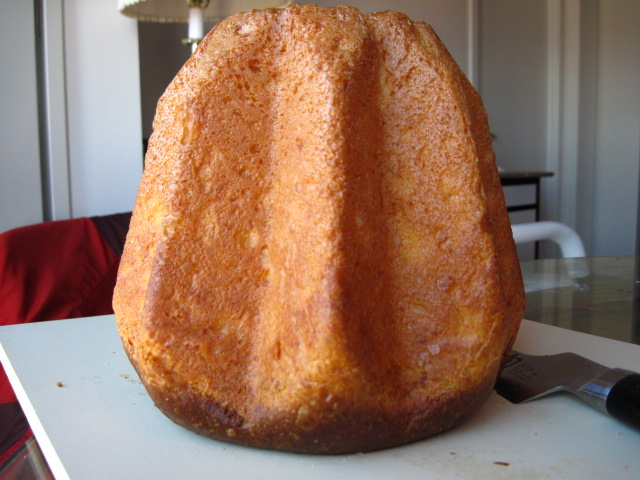 In retrospect, I should have filled the molds just a tad more to get that big pillowy base that pandoro should have. Given the limited amount of oven spring, it was the correct decision to bake when I did, or the loaves would have collapsed. I had to decrease the oven temperature from recommended 350 F to 325 F about twenty minutes into the bake because the tops were getting too dark. 
The crumb: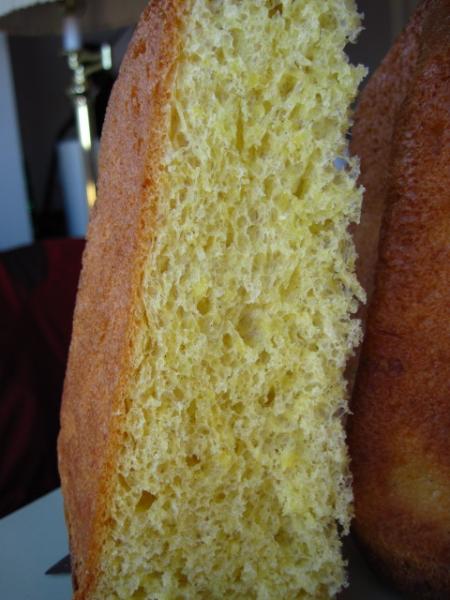 I wasn't too happy about the crumb, which had a spongy cake-like texture. I'm looking for a pillowy soft bread-like texture with shreddable strands. I'm not sure how much of this shortcoming is attributed to the amount of egg yolk I used, and how much is attributed to adding the butter/cocoa butter to the mix too rapidly or too soon. The uneven chunks indeed proved to be unpleasant in texture. 
The egg yolk flavor turned out to be too strong and gave the bread a "gamey" flavor, if that makes any sense. Next time, I'd like to make the loaf a little sweeter, use whole eggs just as the formula prescribes, increase the vanilla, and perhaps increase the proportion of cocoa butter, which I would like to stand out more in the flavor profile. 
Despite the pandoro not being perfect this time around, it still makes for a great breakfast (smeared with nutella), and it was a lot of fun to work with the silky, runny dough.