December 31, 2011 - 2:58pm
Happy New Year to everyone!
Around my native town Freiburg in south-west Germany we have thae habit to eat some huge and elaborately decoreted brezels made of sweet dough for breakfast on New Year's Day. (Usually they are made by professional bakers.)
I made  some of them in the past, here some impressions from this year's bake.
A little mouse made by my wife, peeking into the future:
The somewhat more conventional Neujahrs-Brezel I made: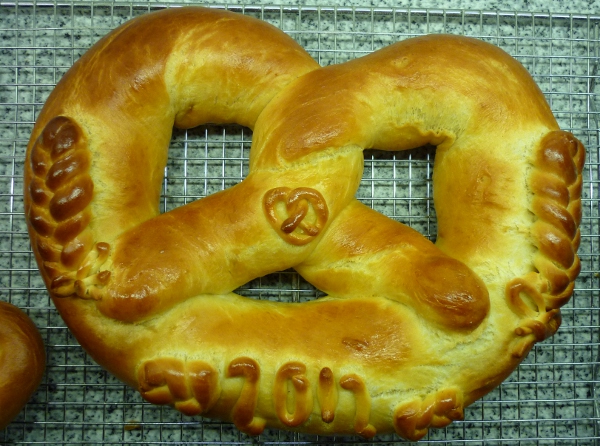 I used DiMuzio's sweet challah dough - I love to work with it, and it comes pretty close to what bakers use for these brezels in Germany.
The problem with making these is worktop space - the strand for a 600g brezel is about 1.3 metres long!
Best Wishes,
Juergen