December 30, 2011 - 9:40am
The many nice bagel posts lately have spurred me on toward bagel making.    I was excited to see that In The Jewish Bakery has a recipe for Montreal bagels.   I grew up on New York Bagels which had made their way to St. Louis by the 1960s.    It was a revelation when I stopped for a snack in the Ottawa Airport one day to find a bagel that was completely different but quite delicious.   That was almost 20 years ago, and since I stopped working in Canada,  Montreal bagels have been few and far between.   That is set to change.
Ok.   My shaping needs work, but that doesn't interfere with breakfast for lunch.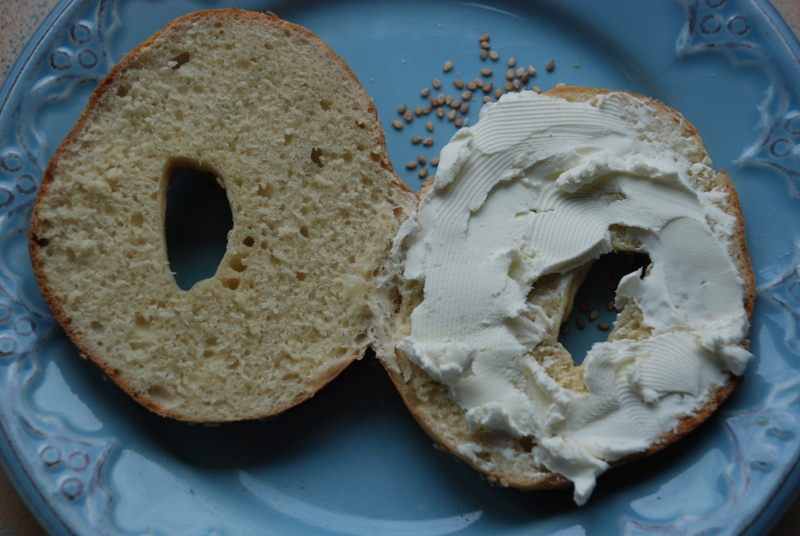 These are quick bagels - from mix to plate in around 2 hours, and so not as much flavor as their overnight retarded New York cousins.   But delicious all the same, a tasty treat.