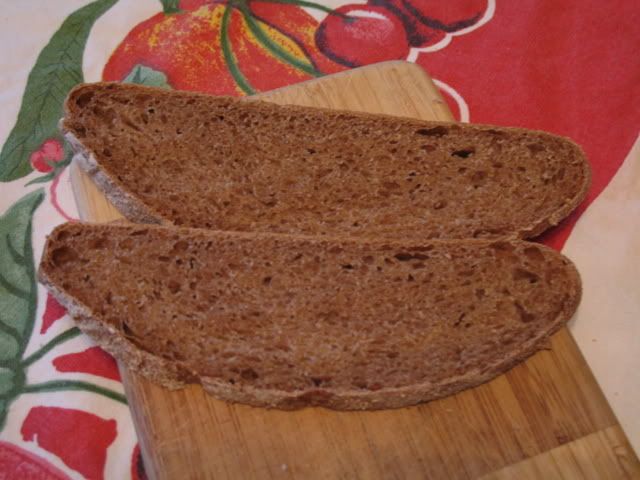 Well, thanks to Mountaindog, Tomsbread, Jane and, I'm sure, many others. I finally succeeded in baking a Desem bread at 85% hydration. The key really was folding and gentle, but firm, shaping. I folded three times during the bulk fermentation, preshaped and then did a final shape. It paid off -- the only flatbread I baked this weekend was a pizza.

I was also very pleased with the flavor of this Desem. Slightly tangy with a rich wheaty flavor that seemed as if it'd been baked with butter, though there was nothing but flour, starter, water and salt. The crust was crisp; the crumb was moist and chewy. Truly, a magnificent bread -- thanks folks! This doubter has been converted.

I also baked bagels Saturday morning (recipe is here). Just like Breadnerd says, bagels are a perfect bread to bake in the morning -- so quick (well, relatively speaking) and so tasty.