December 4, 2011 - 5:44am
More baking - Inside The Jewish Bakery and more biscuits etc
Well, I'm having a busy baking week(end), getting the last few of my Christmas biscuits and the like made, ready to post to my relatives across Europe. I also made the Mohn Bars from the Inside the Jewish Bakery challenge, which will be part of the Christmas treats delivery too.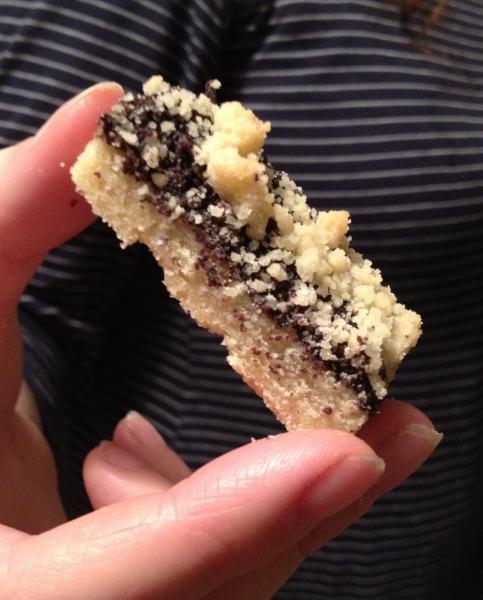 We ran out of bread on Thursday, so on Friday night, with some kneading help from my other half (on account of my still sore operation-recovering back), I made a stab at the Honey Wholewheat Challah from ITJB, and pretty tasty it is too. The texture seemed a bit variable to me, and the plaiting definitely needs work, but the taste was really good, toasted or plain, with cheese, peanut butter or alongside soup. I'm looking forward to having another go at this in a couple of weeks for the challenge, and hopefully improving.
Finally, I'm probably going to make my stollen today, since I inadvertently left the butter out and it needs using up now! Oh and maybe make the florentines a week early, purely to get them into the biscuit box distribution as well...
Excuse the blurring on the challah photo: my other half is a graphic designer and can't help styling shots (means I get great photos taken, mind you). I'll try and take a more prosaic snap of the crumb later.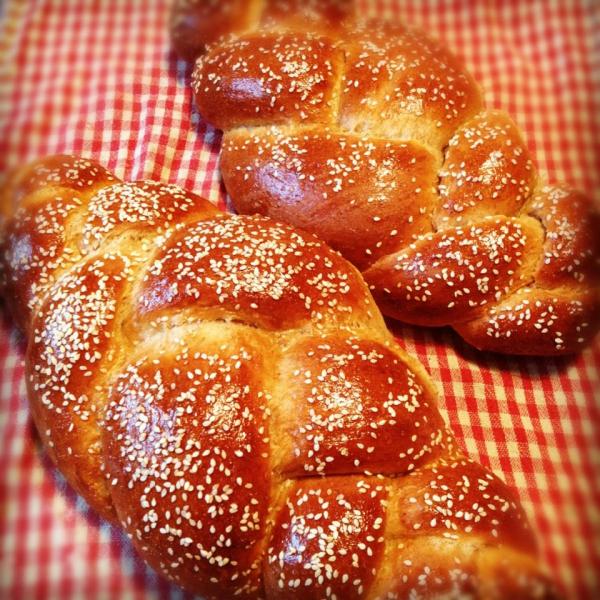 Edit: I made the florentines too - one to cross-post on the challenge next week, with more detail.