November 29, 2011 - 9:58am
Beer instead of water for poolish?
Here's my formula for a beer bread I make from time to time: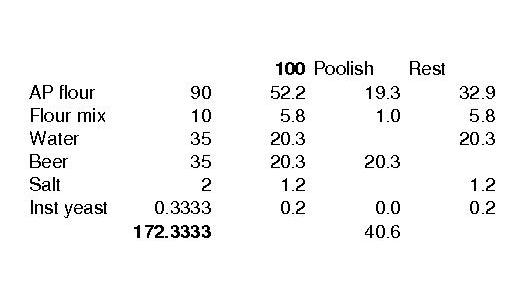 Question:  I typically use the beer to make the poolish instead of the water to jack up the flavour of the pre-ferment.  The results have always been good (which I guess is the ultimate guide), but could it be better if I used the water instead?
Thanks!