November 18, 2011 - 6:41pm
Results from testing the Brod & Taylor Folding Proofer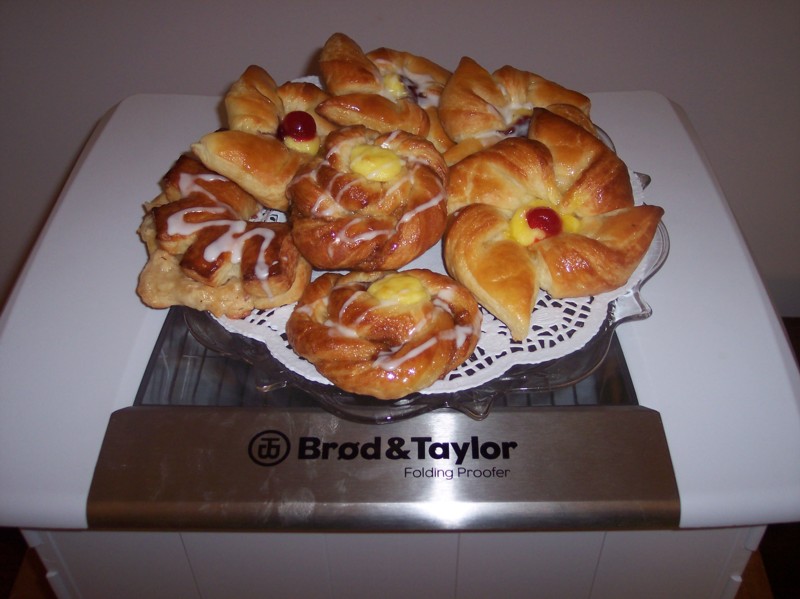 In the latter part of October I was asked by Michael Taylor of Brod & Taylor, makers of the new Folding Proofer if I would be interested in being a tester for their new product. I had been reading the comments and recommendations posted by Eric Hanner and Sylvia regarding the proofer with a good deal of interest and had pretty much decided to purchase one for myself at some point in the New Year. Naturally, Michael's offer was gratefully accepted and the proofer was shipped out to my address on Vancouver Island, arriving last week. Once I had it out of the box my first impression was how stylish it looked, considering it's basically just a plastic box with a heating plate attached to it. While I'm more interested in function than form I do appreciate that they've made it as attractive as it is. The set up is quick and easy with all the pieces slotting together nicely. Then it's just a matter of adding some water to the humidity tray, putting the lid on, plugging it in and selecting a desired temperature using the digital control panel. I'd decided before the proofer arrived that I'd run it initially over an extended period of time (almost 40 hours), 1- to see if it would keep a constant temperature for the duration, and 2- to see whether being on continuously for a lengthy time would cause it to fail in some way. The proofer did an excellent job of maintaining heat throughout the entire 40 hours. Even when I checked it at 2:00AM just before going to work one morning and with our house at it's coldest, it was just 2 degrees negative compared to the temp I'd set it at. I used a calibrated cable type meat thermometer to read the actual temp inside the box, and while I wouldn't swear it was 100% accurate 100% of the time it was close enough for something like this to satisfy me it was well within an acceptable temperature range. I'd set the cable thermometer at various levels and locations inside the proofer as well during this part of the testing to see if there were any significant cold spots. There were none that I could find. The proofer recovers it's heat within 3-4 minutes if the lid has been removed for any reason, so no prolonged heat loss to be concerned about. For a uninsulated plastic box this is pretty darn good, I thought at the time. Next up would be getting a levain going for a bake the next day.
After the initial testing I shut the proofer down for a few hours then started it up again shortly before going to bed, setting the temperature at 70F about 20 minutes before mixing a 100% rye levain. By the time the levain was ready for it's 14-16 hr fermentation the proofer was spot on at 70F. In the past whenever I've done this, particularly during our colder months, I've always known that the levain temperature will be lower than optimum by the time I get up the next morning. This time I was fairly confident I'd have a good strong batch of yeast cells to work with for a change. Sure enough next morning it was quite active and bubbly and far better than any previous efforts I've had at this time of year. I gave it the other half of it's feeding and left it for the remainder of it's 15 hour fermentation time. I think the levain was more ready to begin mixing than I was when the time came.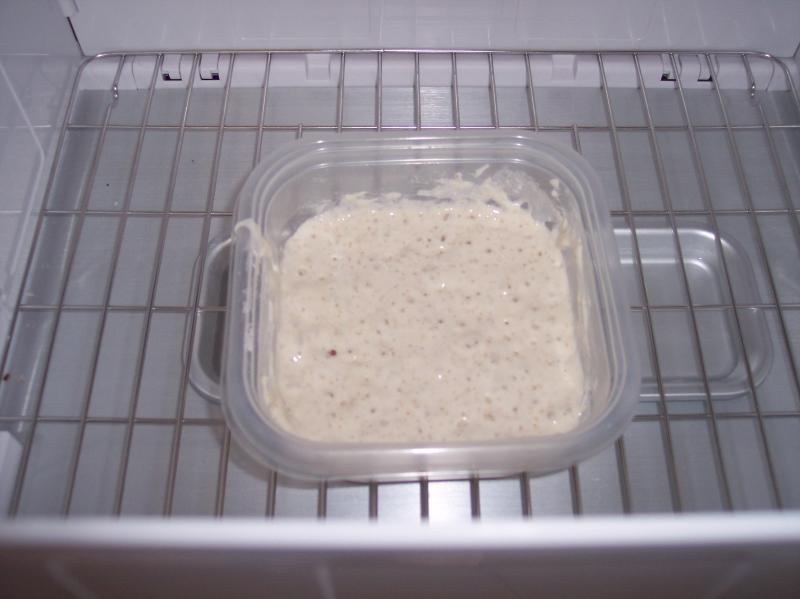 I thought if I couldn't get a decent looking loaf of bread out of this mix it wouldn't be because the leaven wasn't strong enough. The bread I was making was inspired by Jeffrey Hamelman's 66% Sourdough Rye on pg 210 of his book 'Bread'. Although I added and altered a number of ingredients and percentages, I kept to his instructions as far as times and temperature for bulk and final fermentation were concerned. DDT for most of his rye breads is 80F, which is easy enough to achieve by adjusting the water temp, but maintaining that temp during bulk and final has often been a royal pain for me. Not so this time. When the levain was removed from the proofer for mixing I bumped the heat up to 80F in preparation for the bulk ferment and final proof and again it was at the correct temp by the time I needed to use it. How nice! Bulk ferment of 35 minutes, shape, slash, and back into the proofer for a final rise of 50 minutes. Baked at 500F for 10 minutes then 450F for 20 min. and 440F for 15 min. I think it turned out a good loaf with a respectable profile, an even crumb, and well coloured crust.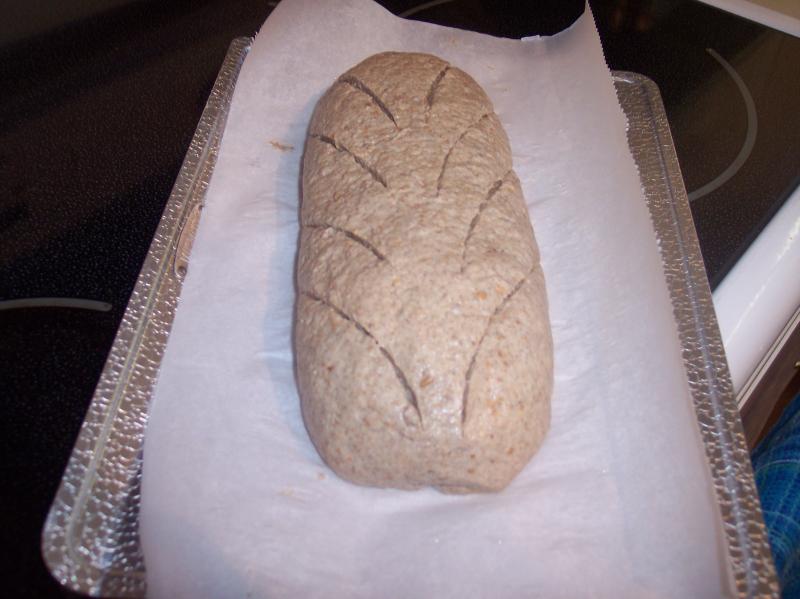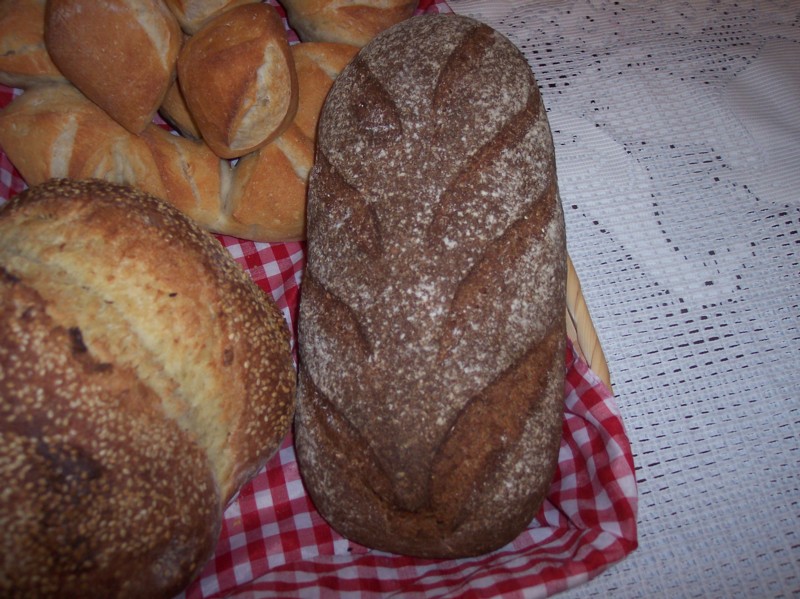 The next bread I mixed was another from Hamelman's 'Bread' but shifting from rye breads over to Chapter 5 on Levain Breads. I chose his Semolina Bread p -171 to mix, as the combination of durum flour and toasted sesame seeds is one I've enjoyed previously in the Tom Cat Filone from Maggie Gleezer's 'Artisan Baking'. Other than using mature rye starter for the levain build, increasing the percentage of sesame seeds, and a minor increase in hydration, I followed Hamelman's formula and procedure closely. Once again the proofer cooked up a very active levain to use in the mix as you'll see from the volume of the baked loaf in the photos below. The loaf was scored Fendu style.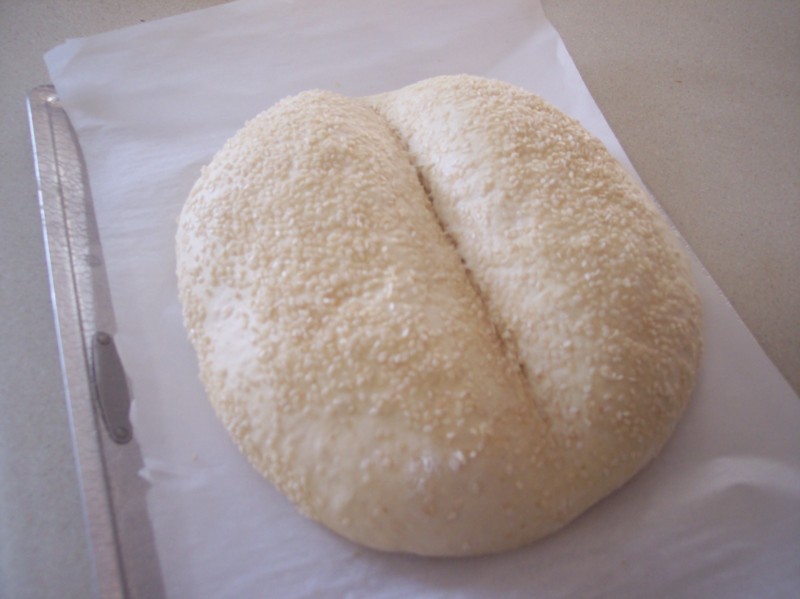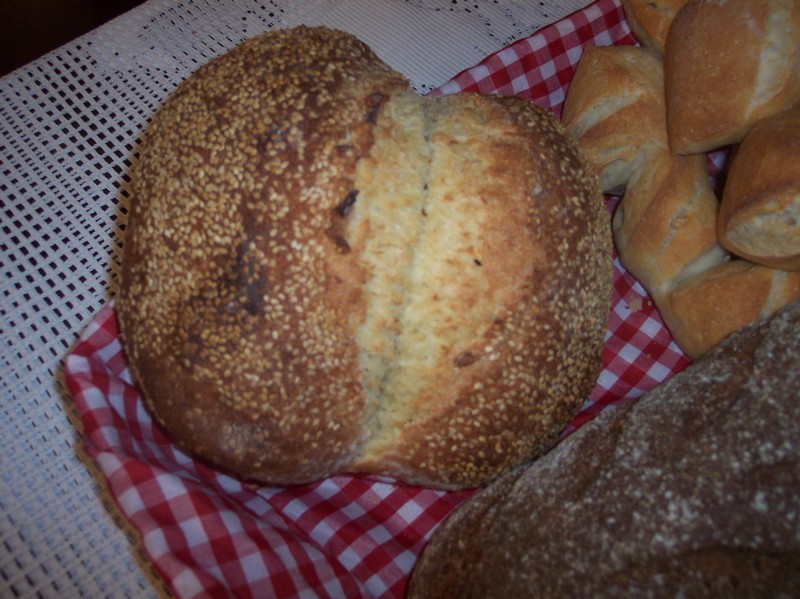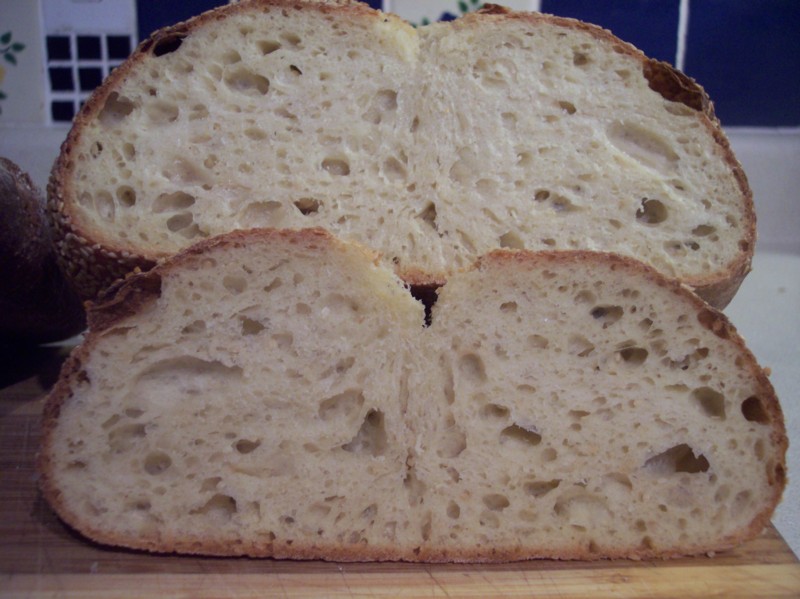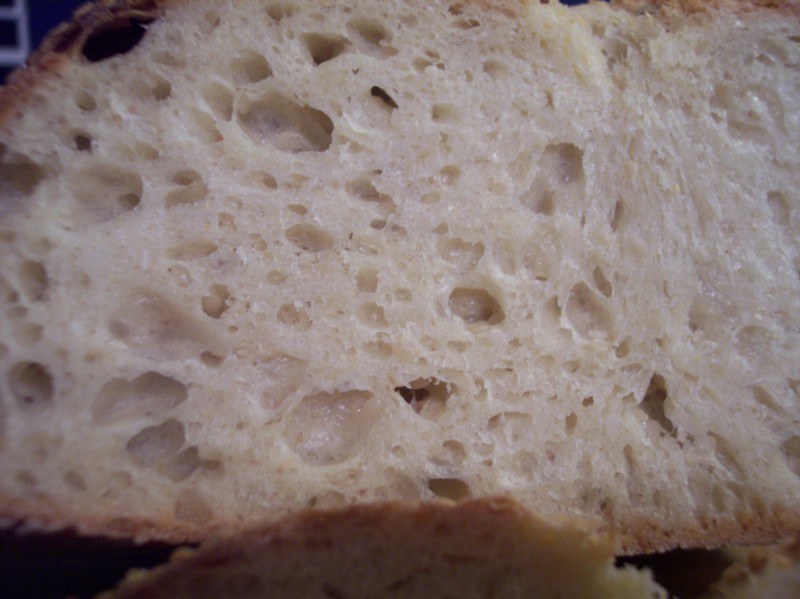 For a final test I decided to see how the proofer would do with a rich, laminated dough, in this case a danish pastry dough from 'Advanced Bread & Pastry' by Michel Suas. I wasn't really anticipating any problems doing danish in the proofer, I simply wanted to make a few for myself, as well as for my wife to take for some of her co-workers. The danish were proofed at 78F for around 90 minutes, coming out nicely expanded and slightly moist. They baked off with a good jump, even colour and tasted great.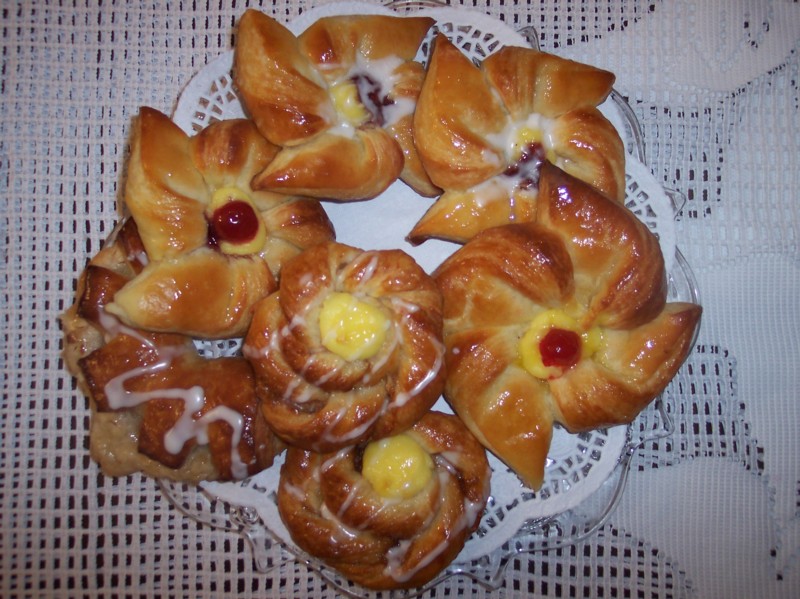 It should be clear at this point that my overall impression of the Folding Proofer is quite positive, however there is some room for improvement that I'd like to see in future models.
The first issue is that the lid has no way for it to stay in an upright position without the user physically holding it up by hand. If you need both hands to remove something from it, the lid has to be removed entirely and placed elsewhere until you've removed the item from the proofer. It's a nuisance and something that could be easily and inexpensively resolved I'm sure.

Front loading would be preferable to top loading particularly if the user is stacking pans or bowls on 2 levels, and solves the first issue as well.

The inside length is just a 1/2" short of accommodating a fairly common sheet/jelly roll pan size of 15 1/2" x 10 1/2". The inside width of the proofer is generous at 12 1/2" so it seems the dimensions are slightly off and need to be reconfigured.

This next wish is intended for a deluxe model should Brod & Taylor ever make one, since I'm sure it would increase the production cost considerably. A user controlled humidity level would give the user another degree of control overall and could be used to compensate for various ambient conditions.
Because I bake professionally for a living and work in a well equipped shop I've become accustomed to having the proper tools in order to do my job in the best way possible. Having to rely on some sort of makeshift proofer set up for my home baking is something I've never been entirely happy or confident with. An easily controlled environment for fermentation is of far more value to me for home bread production than a mixer is when it comes right down to it. If I'd known a few months ago while I was shopping around for a new mixer that this home proofer would be coming on the market, I would have kept my money in my wallet and waited for it to become available, and have spent less than what I eventually paid out for the mixer. Much as I like a mixer for making cakes and pastry, etc, I don't need one for bread making as much as I need something with a reliably constant source of heat and moisture for bringing the dough to it's best potential. My feeling is that anything that can bring a higher degree of control to the process of home bread making such as the Brod & Taylor Folding Proofer does is worthy of the same serious consideration we use when purchasing a new mixer or oven. It's good product and it does what it's designed to do very well.
Happy baking,
Franko