November 17, 2011 - 10:04pm
Last week i presented  an "excuse to use sour dough", this week its a continuation with this weeks bake a 50% wholemeal effort, same basic ingrediants 3:2:1 flour water  and sour dough culture
1.5kg whole meal +1.5kg bakers flour
2kgs water
1 kg sd culture
70g salt (2%) 100g butter 100g malt extract (home brew can)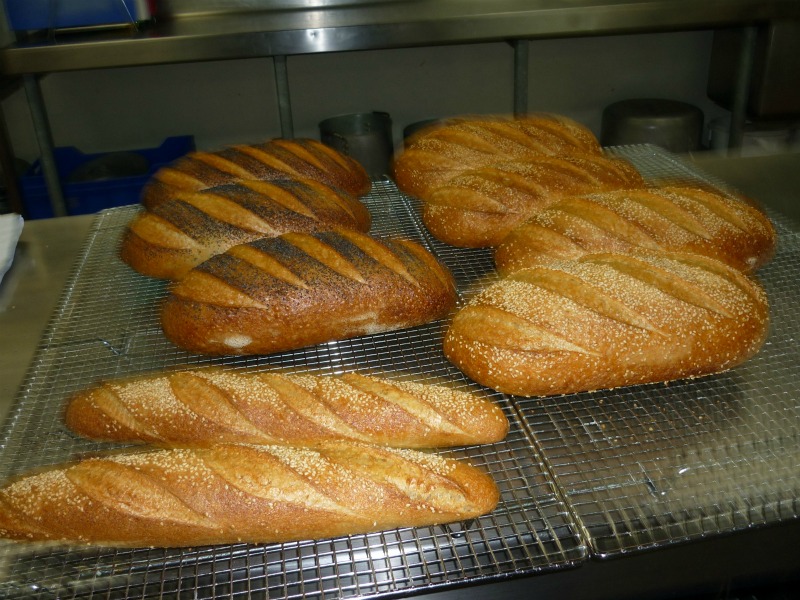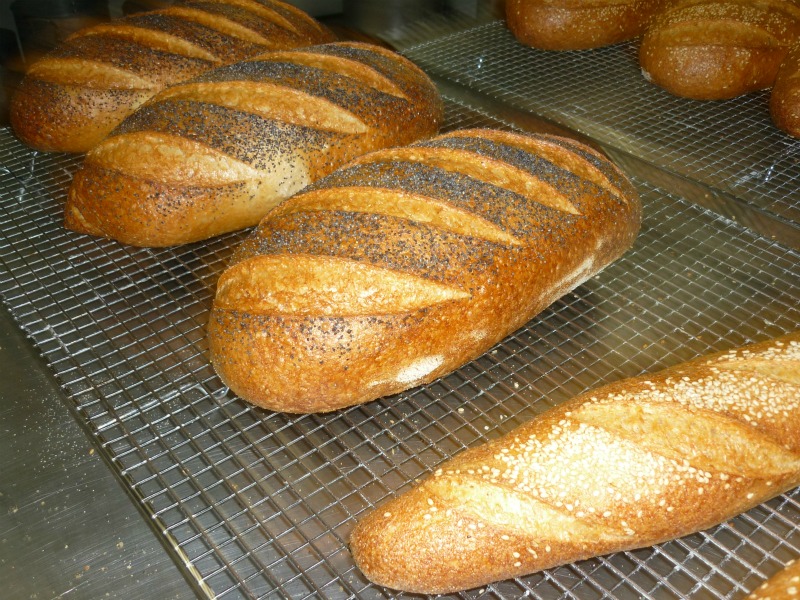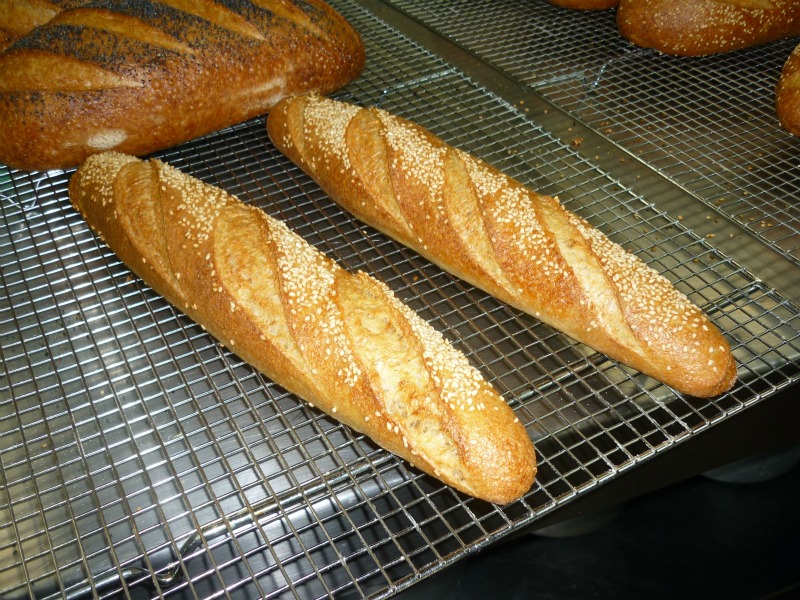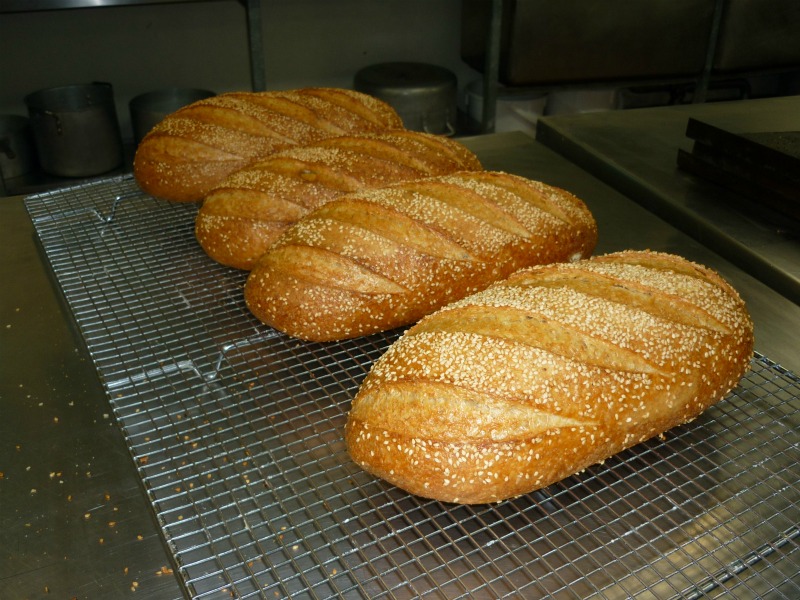 The dough was a little tighter than last weeks effort  due to the wholemeal being more thirsty but still a nice moist dough .
3 series of  stretch and folds on the hour followed by scaling and shaping onto the couch and into the cool room/ retarder. This time i came in to work earlier to bake off before my normal WORK duties.
Fired up the combi oven as soon as i walked in then removed the dough pieces from the retarder and placed onto baking sheets , made up my wash of cornflour powder and cold water brought to the boil in the microwave stiring occasionly until thickened (it does bubble over easily when it gets to boiling point and will make a mess)
Apply the wash liberally to the loaves  add seeds of choice and score, take to the oven and load up, apply water/ steam  for the first 10 minutes and then shut off the water/steam injection, it actually lowers the oven temperature some 25 degrees  whilst being applied but quickly jumps up when shut off,  bake at 200c for 30 minutes  remove the sticks and bake for a further 5 minutes  then remove and cool on rack.
Last job is to distribute the bread  to the worthy souls and place some in the staff lunch room sliced when cool with a tub of butter and watch it disappear.
Kind regards Yozza