November 16, 2011 - 9:15pm
Hello all,
I am a novice bread baker who has fallen head over heels for challah. Maybe it's the Hebrew roots of my name, Sadie, or maybe it's the amazing eggy deliciousness that is challah. Either way, I would like to perfect this bread and as a novice it's hard to know what exactly I am doing wrong since there seem to be so many variables in the science of bread baking.
This is the challah that came out of my oven not 15 minutes ago: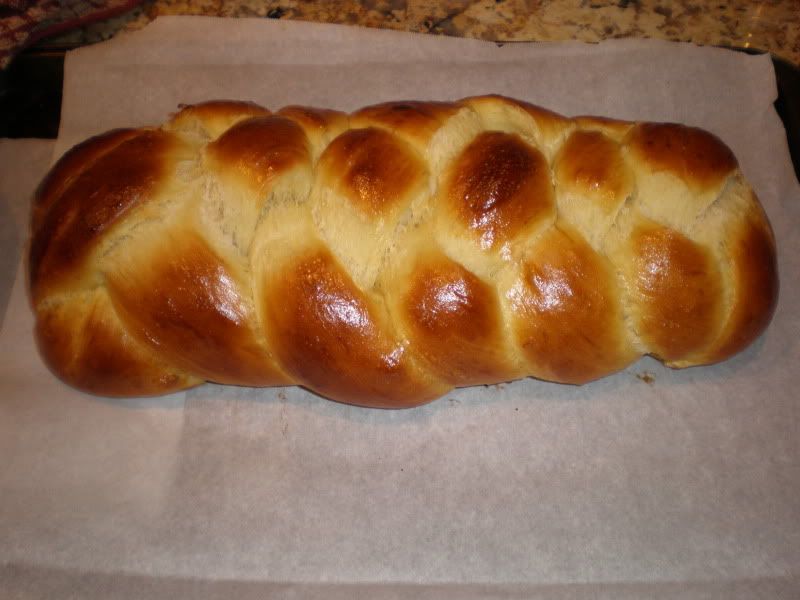 While the braid is obviously not perfect, what I'm bothered by is the way that the braid is coming apart and appears to stretch and pull. To be honest, I have never had challah made by anyone but me, so I don't know if the texture or flavor is wrong. All I know is that the challah that I make I enjoy--but this braid issue really has me bothered! I love baking pretty things, and this just isn't cutting it. Plus, I'm worried that this could be affecting the flavor and/or texture of the challah and I just don't know because I've never had the real thing.
The recipe I used is here: http://www.thefreshloaf.com/node/10809/sweet-vanilla-challah
Thanks in advance,
Sadie