November 8, 2011 - 11:36am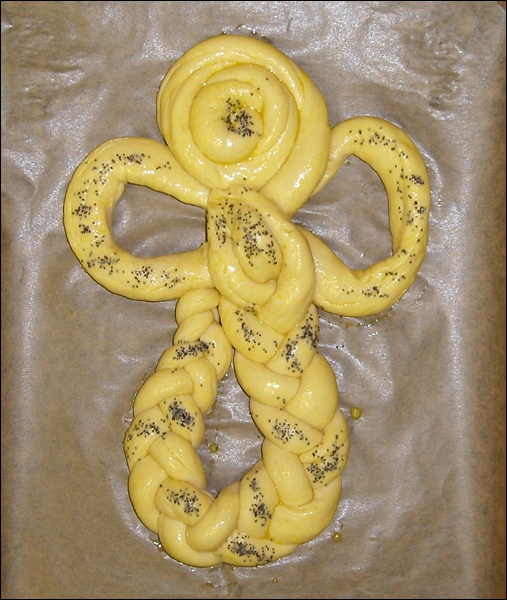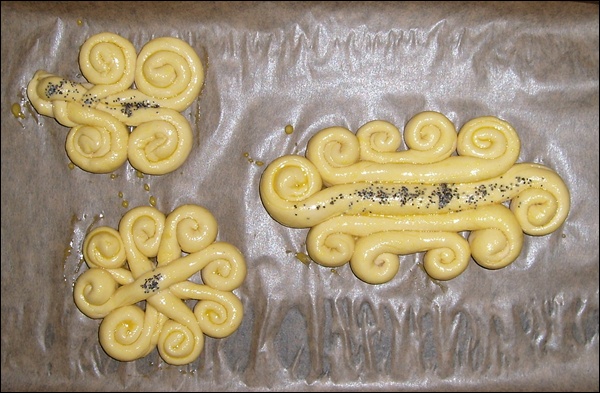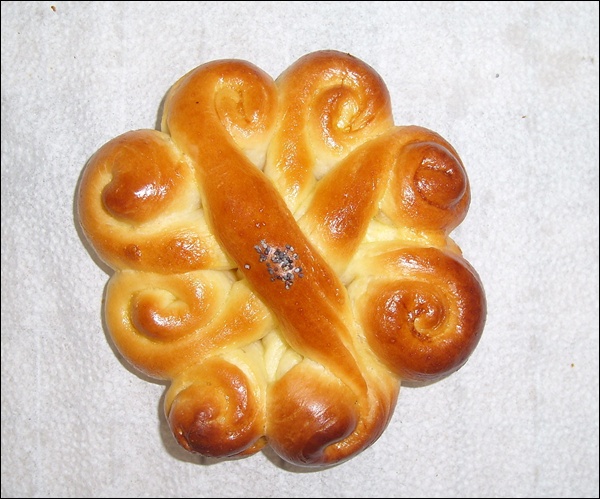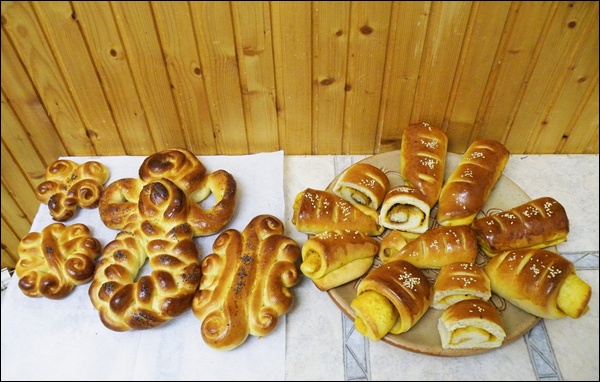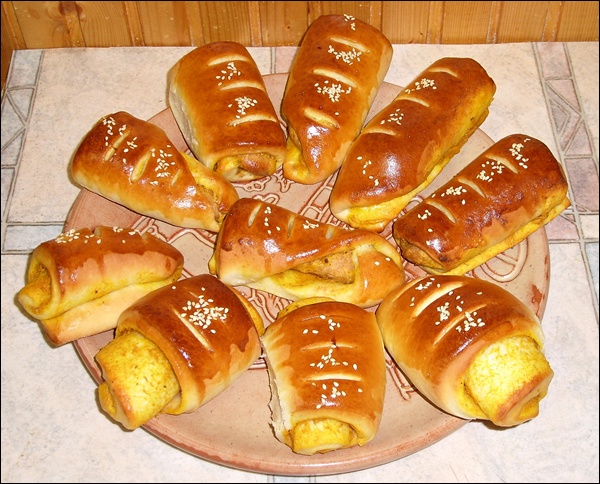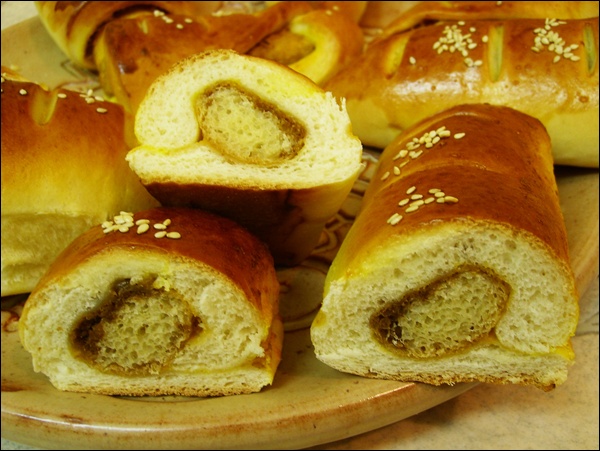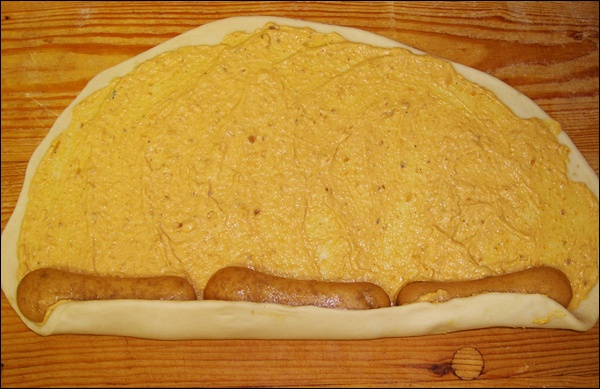 1 cup warm milk 2 dl
2 tablespoons sugar
1 tsp salt
50 g of soft butter
1 egg
100 g of yogurt
600 gram flour
20 ram yeast
+ 1 egg for lubrication
The dough for the lubrication of:
150 g Mascarpone cheese
150 g pumpkin
few sweetener
A cs. of vanilla sugar
2 tablespoons cornstarch

baby Sponge
Some black coffee

The yeast should megfuttatni little milk.
Moderately soft dough kalácstésztát
Half an hour keleszteni be covered with a board and can be sampled.

I made half of the croissant. Rectangular and I gave the anointing and the cheese pumpkin mixture. Anointed the dough thinly and dipped in coffee cake ráfektettem baby and rolled up.

The remaining dough in different samples was developed.