November 6, 2011 - 6:41pm
I make my own sausage and I bake my own bread. The other day My wife asked If I could make pigs in blankets with some of my sausage mix.
I made a 25 percent whole grain dough using whole wheat and rye in equal parts. I refrigerated the dough over night because it is easier to roll out thinly when it is cold. I made an Italian sausage mix and extruded it without casing it and wrapped it in a single layer of dough and sealed the join and cut it free with a pizza wheel.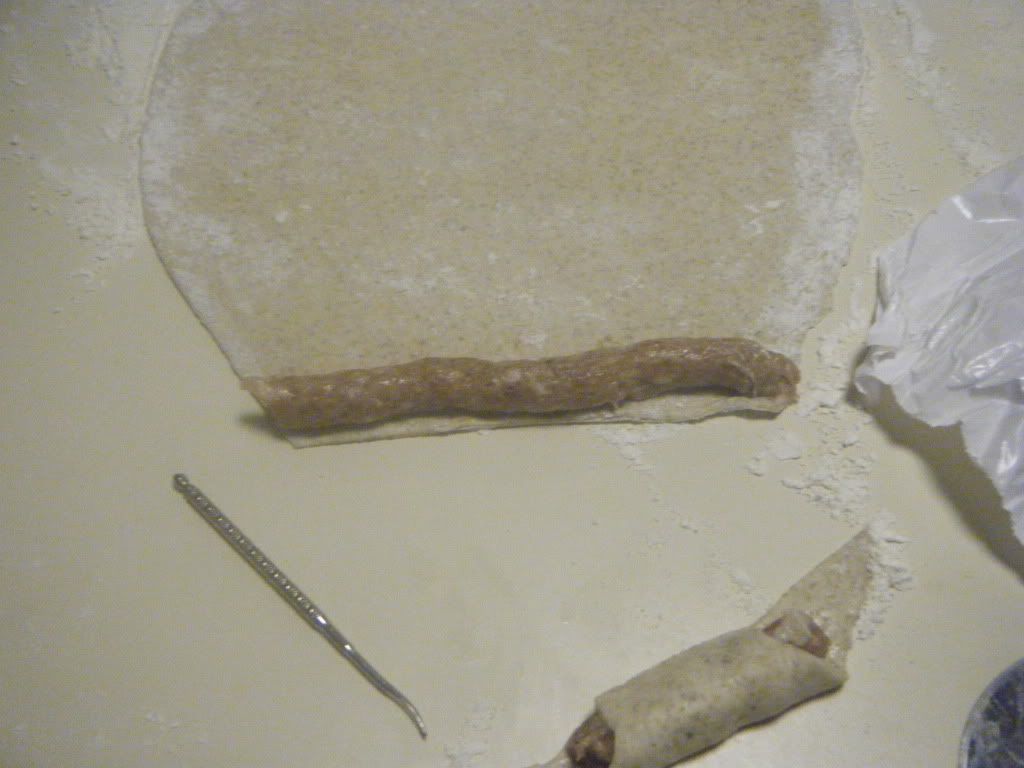 Nut pick shows scale.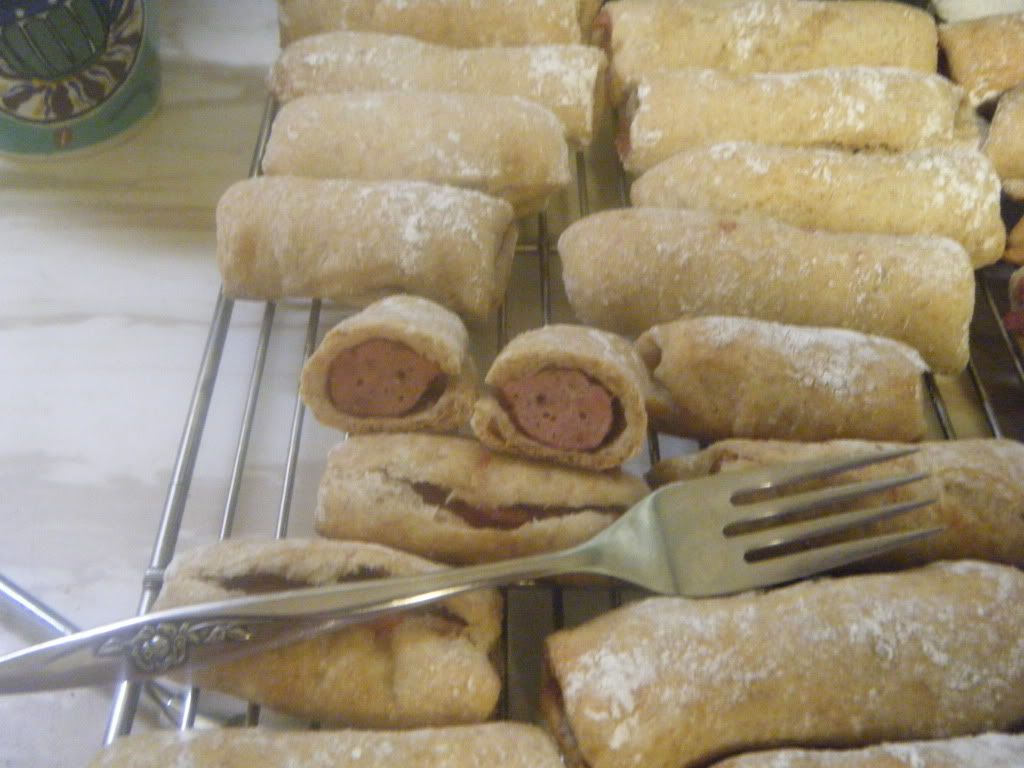 Dinner fork shows scale.
The sausage bakes when the bread bakes. It is a meat product so it must be refrigerated and is best when heated.