October 19, 2011 - 6:40am
This is my take on Peter Reinhart's whole-grain struan. Instead of adding yeast, I made the firm starter using sourdo.com's San Francisco strain that I've been feeding nothing but home-milled wheat.

For the flour, I milled a mixture of 45% hard red wheat, 45% hard white wheat and 10% rye.




For the soaker I used 2.5 oz roasted (unsalted) sunflower seeds, plus .5 oz each of black seasame seeds, two different kinds of flax seed and two different mustard seeds. These are combined with flour and a little water, then left out overnight.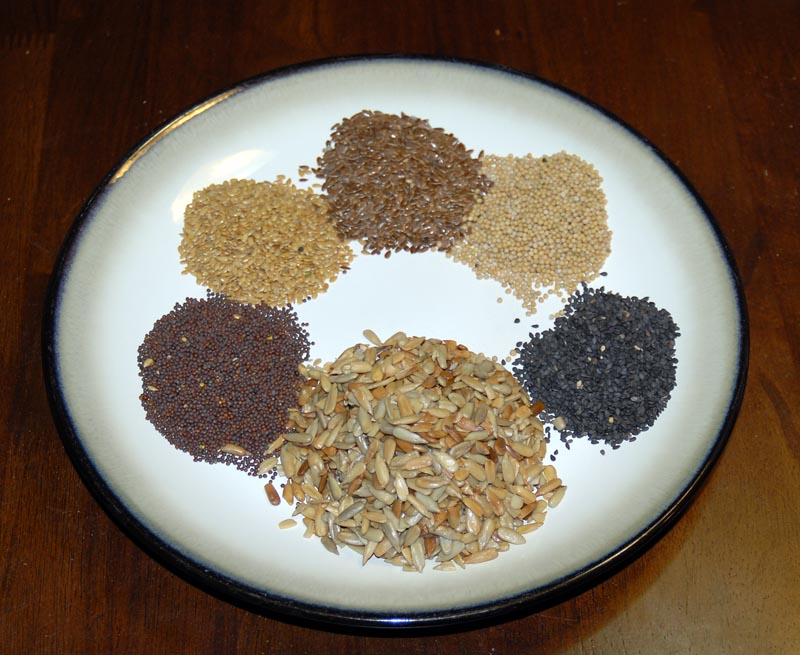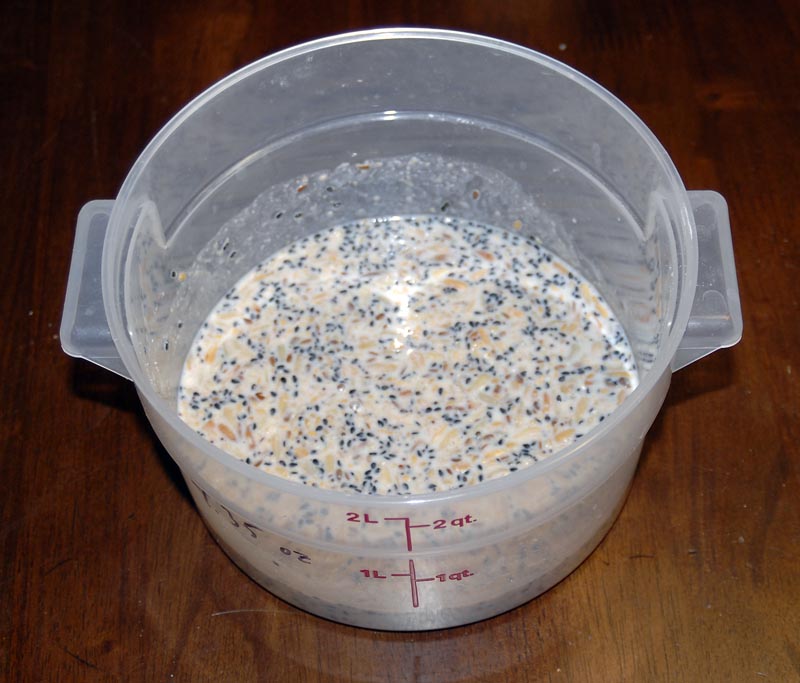 The firm starter was left out overnight to rise.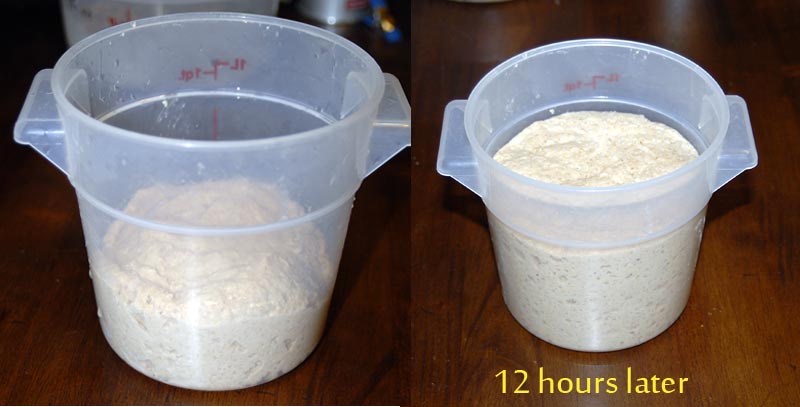 The next day, the firm starter and the soaker were worked together on a cutting board, then chopped up into a dozen pieces and mixed with the wet ingredients in my DLX. You can see it come together as I mix the preferments with oil, honey, and agave nectar. I also added in 2T of espresso-ground coffee beans that I'd finished roasting earlier in the day (Costa Rica La Legua Bourbon taken just into the beginning of second crack, for you sweetmarias.com fans), plus a teaspoon of caramel color from KA.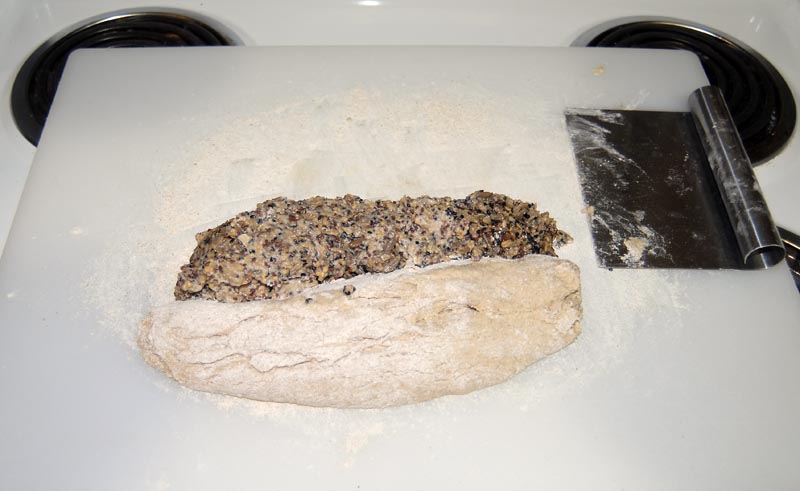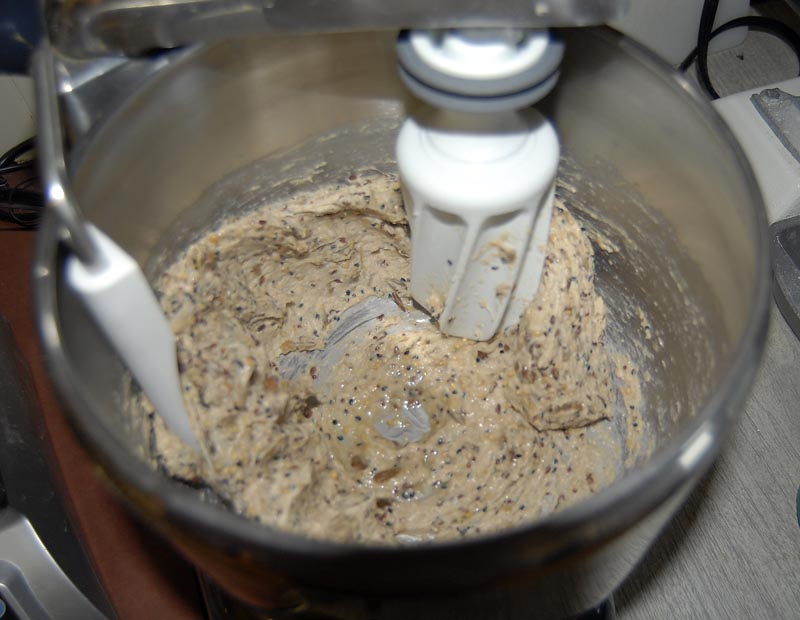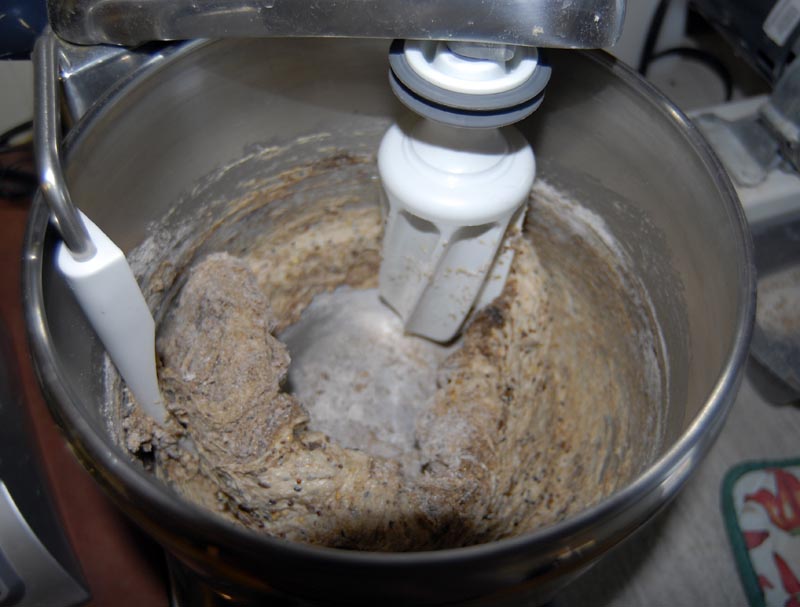 After the dough came together, it got a 15-minute autolyse.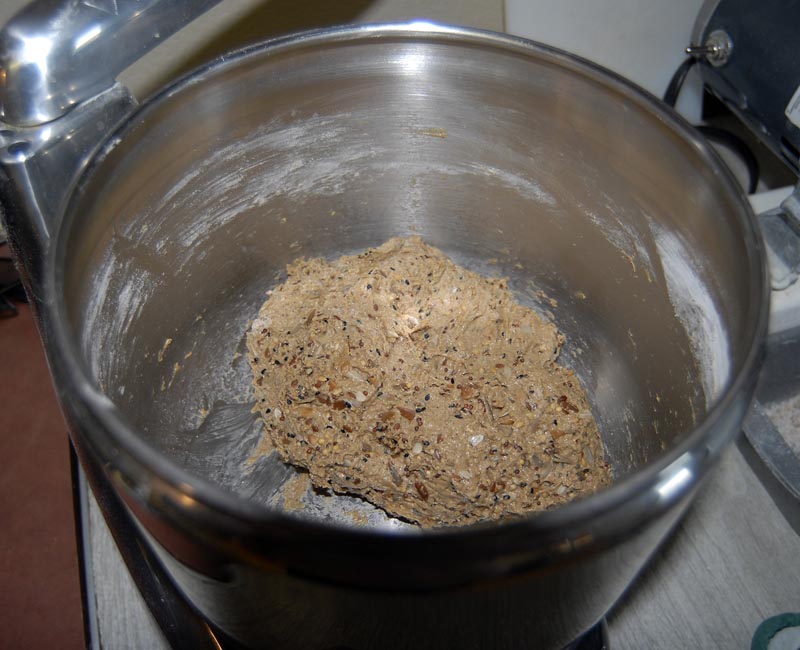 Here's the final dough after another 10 minutes of hand kneading.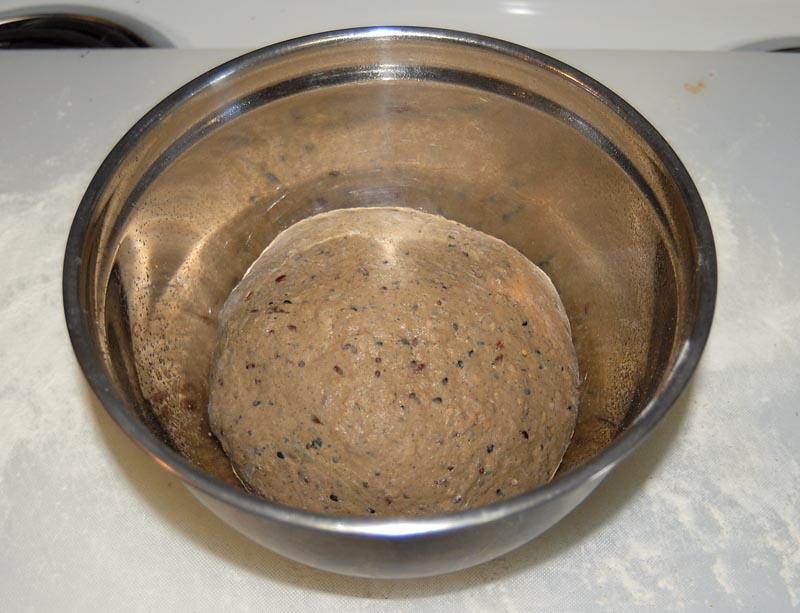 For the first 2 hours, I did a stretch-and-fold every half hour. Afterwards, it was left to rise for another 3 hours.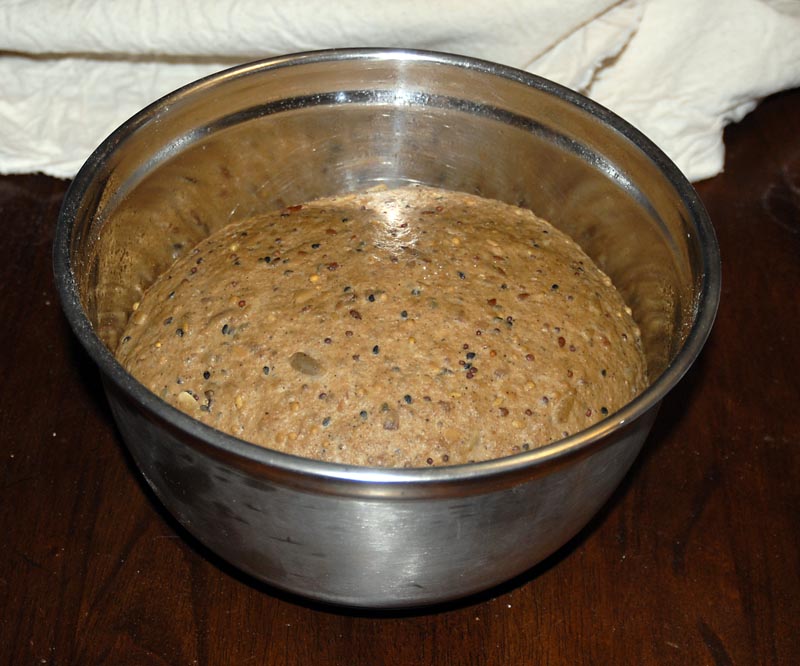 The risen dough was broken into four pieces and shaped for mini-loaves. They proofed for another 2.5 hours.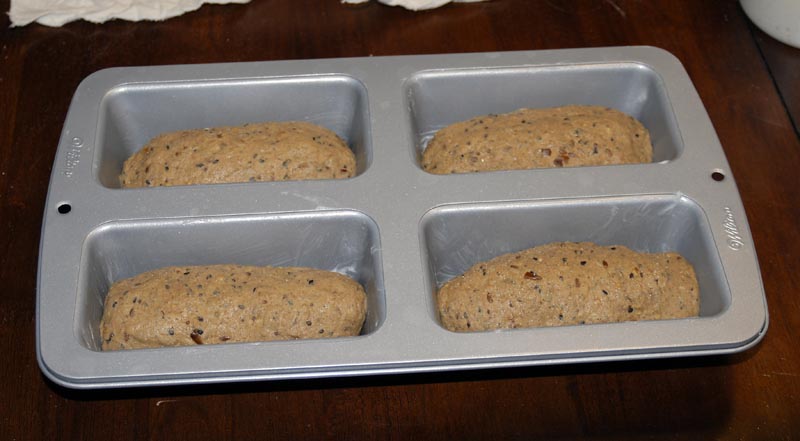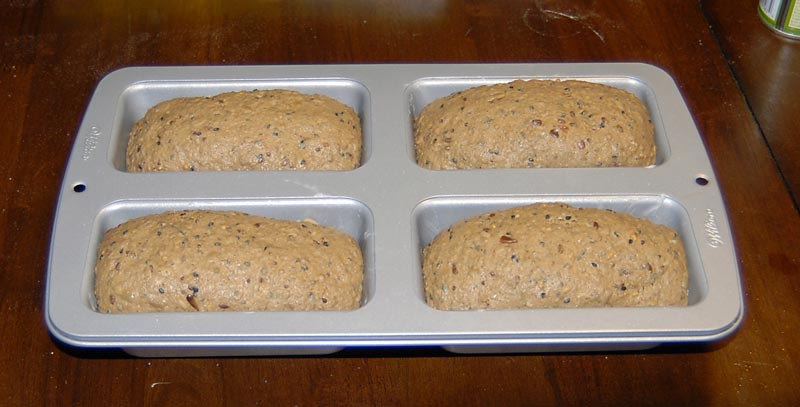 The loaves were cooked at 350 degrees for 45 minutes.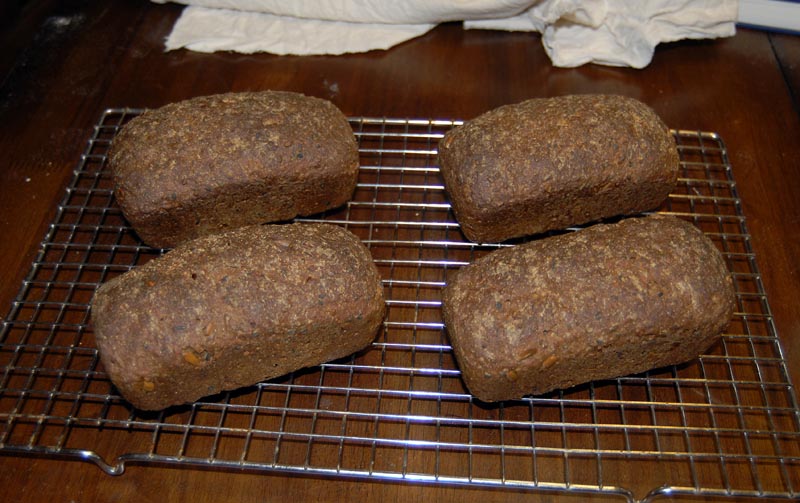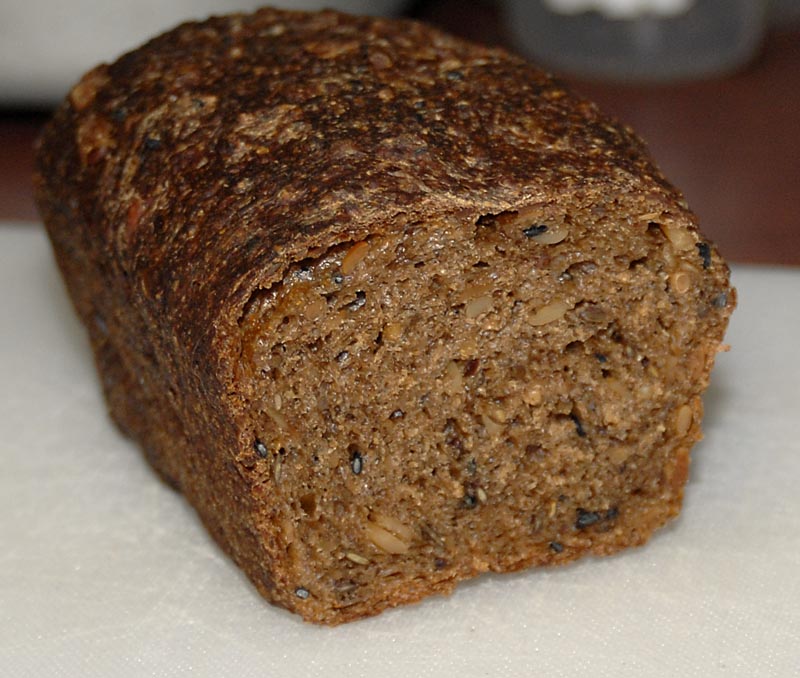 The result is a dense, but not at all heavy, bread that is fantastic sliced thin and served with cheese and fruit.