October 18, 2011 - 4:48pm
Dragels (dray-gulls like bagels)
My first attempt at bagels made with a Durum sourdough starter and Durum flour. This is a seat of the pants, see what happens, work in a few different ways to make bagels. I'll go into detail and a formula when I'm happy with the results.

Quick rundown: sourdough Durum dough treated like a no knead with an overnight rise in the fridge. Out of fridge, stretch and fold, one hour bulk ferment, shape and short proof. All good up to this point. Poaching; didn't go very well as illustrated by the odd look, too much molasses made them too dark, once in the poaching fluid they became very weak and wanted to fall apart. Did my best to hold them together and here are the results.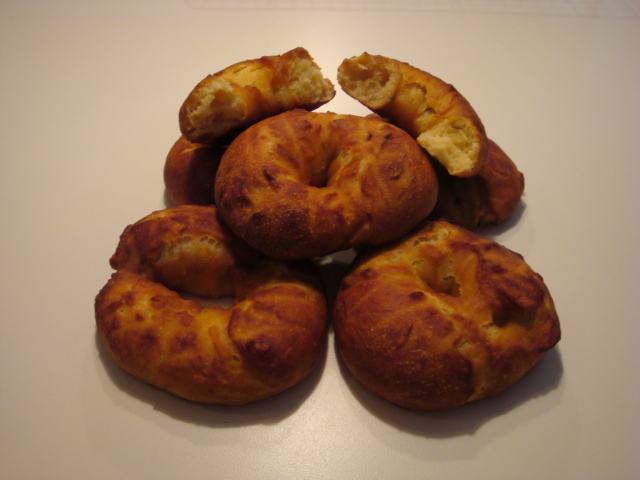 As far as taste; not too bad. The molasses over powered the sweet I was expecting from the Durum.

For me it was fun and enlightening.
Bakers always rise to the occasion ~ Jim