October 14, 2011 - 4:57pm
Hello,
Here is today's bake, a 100% whole einkorn flour (unsifted, milled at home), and honey.   This was my third attempt at a 100% einkorn bread.   My first attempt, I used no honey, used liquid levain, and cold-fermented the final dough for 24hrs.  Way, way too sour.   Then I got a request for a strong honey bread from a family member.   So, I tried again with a decent amount of honey (10% by weight of flour) and no long cold ferment.   I wasn't sure how to account for the hydration of the honey.  I did search here but I didn't find much (my search skills may be lacking).  Then I read the wikipedia article on Honey, and it specified that your typical honey is about 17% water.   So I factored that value into the hydration of the recipe.   *laugh*.   That attempt was far too underestimated for hydration content of honey.  It might be true, that honey is 17% water but not for the purposes of hydrating flour.   That 2nd attempt was the gloopiest, stickiest, most unmanageable dough ever.   It felt and handled more like a 78% or higher hydration.  I baked it anyway and it was a nice frisbee.   Unfortunately, it was also too sour, and I did everything at ambient room temps.
So, for this third attempt, I used 75% as my honey-hydration estimate, and lowered the hydration of my levain to 80% instead of 100% or 125% to see if it would reduce sour at all.   20% of the flour was mashed also.   So a lot of honey and a lot of mash.  The dough felt and handled about right in terms of overall hydration, and not too sour this time.   Just a little finishing tang.   Yay!  It tastes very good.    Will go best as a breakfast bread or a PB+J sandwich.
My scoring was a little off-center, but oh well.  :)  I wasn't expecting an open crumb, and so I was not disappointed when I found it wasn't.
Recipe and pics.   All weights in grams, all flour is whole einkorn flour.
Total Dough Weight: 1000
Targeted Total Dough Hydration: 70%
Total Dough Flour Weight: 588
Targeted Total Dough Water Weight: 412
Percentages:      
Levain Percentage: 20%
Levain Hydration: 80%
Starter Percentage: 10% of levain
Starter Hydration: 125%
Soaker Percentage: 58%  
Soaker Hydration: 80%  
Soaker Salt Percentage: 1%  
Mash Percentage: 35% of soaker 
Mash Hydration: 200%  
Final Dough Salt Percentage: 1.5%
Honey Percentage: 10%
Levain:
Flour Weight: 112
Water Weight: 87
Starter Weight: 12
      
Mash:
Flour Weight: 119  
Water Weight: 238  
Diatastic Malt Powder: 2
Soaker:
All Mash
Flour Weight: 222
Water Weight: 35
Salt Weight: 3
      
Final Dough:
All Levain
All Soaker/Mash
Flour Weight: 130
Salt Weight: 6
Honey Weight: 59  (estimated @ 75% hydration)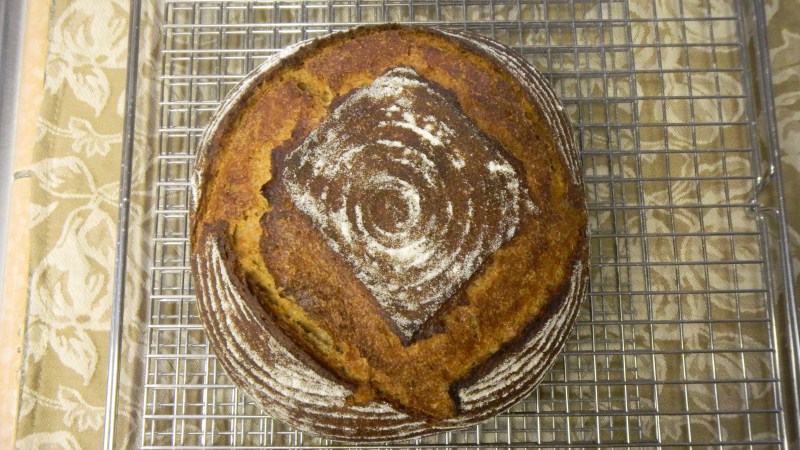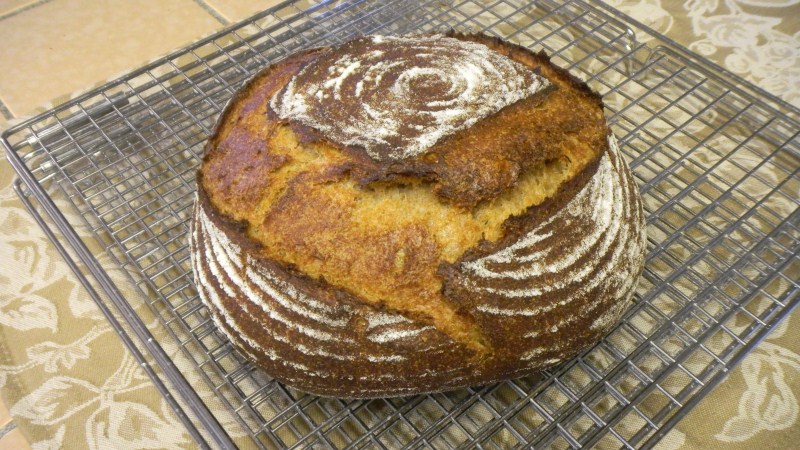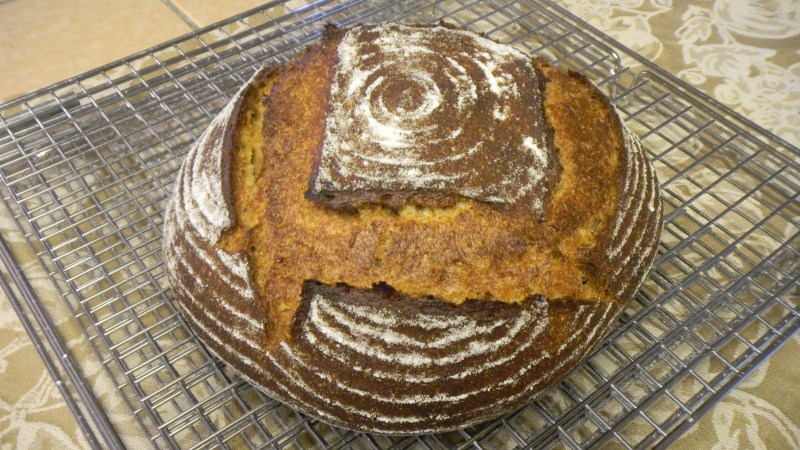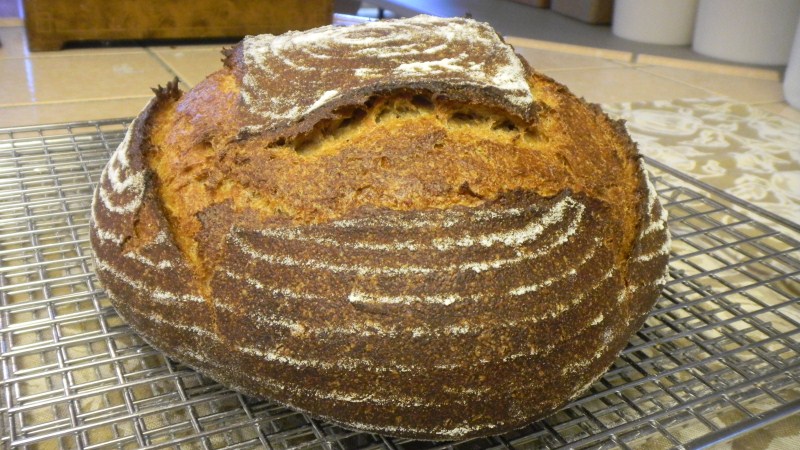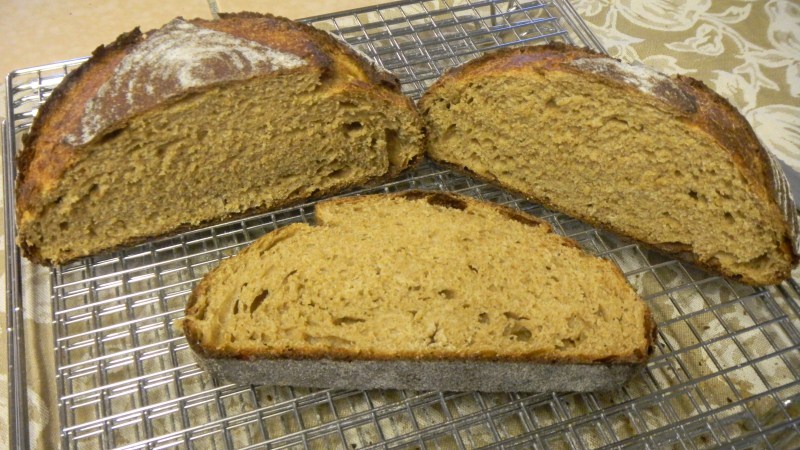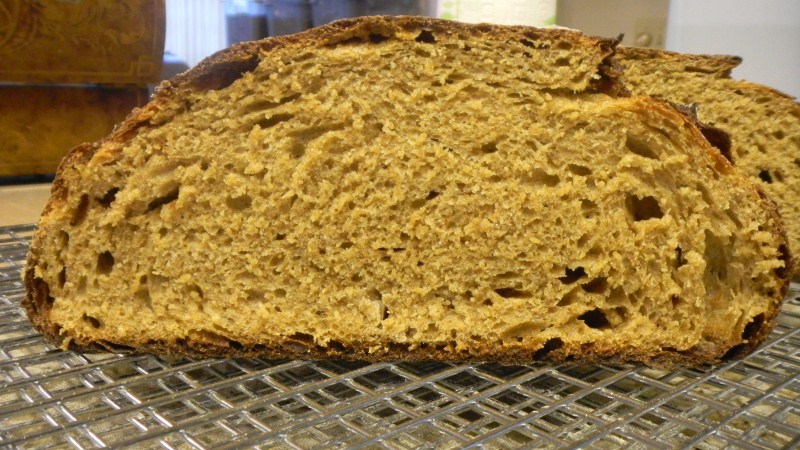 Happy baking!